Improve your CV by using action words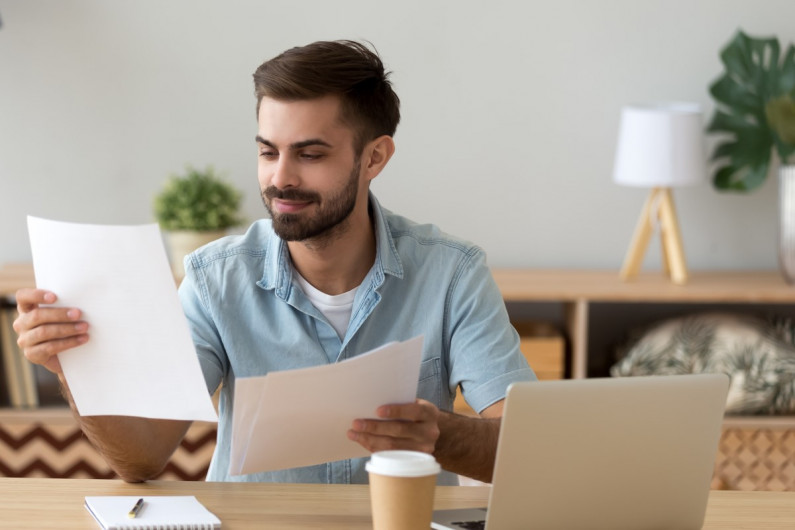 Find out about action words and why you should use them in your CV.
What's on this page?
Action words make your CV stand out and be noticed by the recruiter. They are powerful, positive, plain language words that accurately describe your abilities and experience.
Action words can be combined to create an action phrase or statement.
Reasons to use action words
Action words add impact to the skills and experiences in your CV.
Action words are usually verbs used at the start of bullet points or sentences to:
give your CV variety, making it feel fresh and easier to read
give each bullet point more impact
create an easy-to-read flow from one bullet point to the next
help the recruiter skim-read your CV
connect with the recruiter and give them instant, concise information.
Action words can also replace words that are tired, over-used and the recruiter has probably seen many times.
For example, instead of saying you 'changed' or 'improved' a project, use action words such as 'integrated', 'refocused' or 'updated'.
Or you could say you 'reduced', 'decreased' or 'conserved' money in a previous job or project, instead of saying you 'saved' expenses.
Combine action words to make action statements
Phrases used to describe your responsibilities, successes and goals can be built around action words to create action statements. These statements need to be short and easily understood.
An example of what you did:
"I managed information technology staff."
An action statement based on that would be:
"I created and launched a new global team of information technology (IT) professionals to develop innovative solutions to our most persistent IT problems. My team's goal was to halve incidents within 12 months and we achieved that."
Make sure your action statement includes what you achieved, especially if you use common terms like 'results driven' or 'team player'.
Words and phrases you shouldn't use in your CV
Recruiters might not consider CVs that have over-used and ineffective words and phrases, for example: 
Track record: Your CV should already show your track record – it is your work history, professional experiences and accomplishments.
I'm an expert: Don't overstate your abilities. If the recruiter wants to know more, impress them by telling them in person what you did and what the outcome was.
To whom it may concern: Address your CV to the person listed on the job description. If there isn't one, find it out even if that means asking the hiring company. If you don't, you may sound cold, aloof and under-prepared.
Find out more
Sources
Cheary, M, 'What Words Should I Use On My CV?', accessed October 2019, (www.reed.co.uk).
Gerencer, T, '240 Résumé Words: Action Verbs, Power Words, Adjectives, Buzzwords', 23 October 2019, (www.zety.com).
Haynes, O, 'Jobseeker Action Verbs: By Skills Categories', accessed October 2019, (www.livecareer.com).
Leitch, C, '20 Words To Avoid Using On Your CV Like the Plague', 16 August 2017, (www.careeraddict.com).
Paurini, J, Career development consultant, Work Connect, Tertiary Education Commission, careers.govt.nz interview, October 2019.
The Muse, '185 Powerful Action Verbs That Will Make Your Résumé Awesome', accessed October 2019, (www.themuse.com).
Undercover Recruiter, 'Why Your Résumé Needs Accurate Action Verbs', accessed October 2019, (www.theundercoverrecruiter.com).