Improving forestry through innovation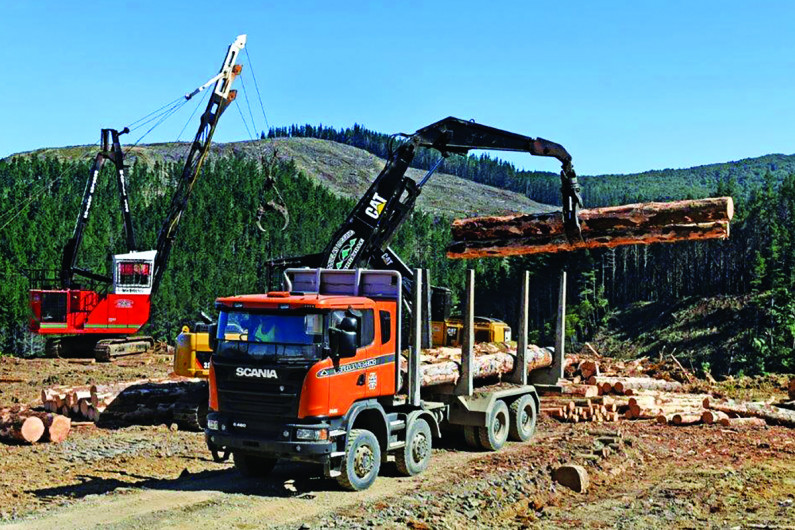 Technology is creating exciting opportunities in New Zealand's forestry sector.
What's on this page?
If you think forestry is just a low-skilled industry that grows and chops down trees, think again.
Technology is changing the way forestry and logging workers do their job. The old days of felling trees with chainsaws have given way to exciting new technology and machines that make life a lot easier and safer for workers.
Technology increases productivity and health and safety
Strict health and safety regulations have seen the New Zealand forestry sector embrace innovative tools such as drones and large cable-assisted tree harvesters. These have decreased accidents on steep-sloping plantations, while also increasing production.
With harvesters, loggers no longer need to fell trees by hand or work near dangerous cable tree haulers. Harvesters increase production and save time by hauling logs to pick-up sites. They make the work safer and easier for the operator, who controls the harvester from an air-conditioned cab in difficult weather conditions.
Drone technology also contributes to increased productivity and better forestry management. Drones survey, analyse and audit forest harvests and health, as well as planning for fire and drought.
Drones also remotely map and model forest harvesting and plantation sites. This saves time and effort when measuring the growth rate of plantations and the amount and cause of tree breakages when harvesting.
A positive future for forestry
If you want a career in forestry and like the idea of working with innovative technology, then your prospects are good. Forestry Minister Shane Jones recently announced that "technology and science change the way we do things. We need people who can work with robotics, help develop new forestry products and processes, and take them to the market."
Projects like the One Billion Trees Programme and recent changes to the Emissions Trading Scheme mean that New Zealand forestry will continue to expand, adopting new technology and creating jobs to meet requirements.
There are great careers available in forestry for people of all ages and backgrounds. If you're interested in growing and managing forests, using new technologies, or even working with multimillion-dollar machines and equipment, then check out roles in one of New Zealand's most important industries. 
Find out more
Sources
Forestry Careers NZ, 'Forestry Careers', accessed June 2020, (www.forestrycareers.nz).
Hill, David, 'Exciting Time to be in Forestry'', 25 March 2020, (www.odt.co.nz).
New Zealand Government, 'Investing in the Future of Forestry' (media release), 7 March 2019, (www.beehive.govt.nz).
Scoop website, 'Identifying Forest Loss Using Artificial Intelligence' (media release), 5 February 2020.