Move from redundancy to being your own boss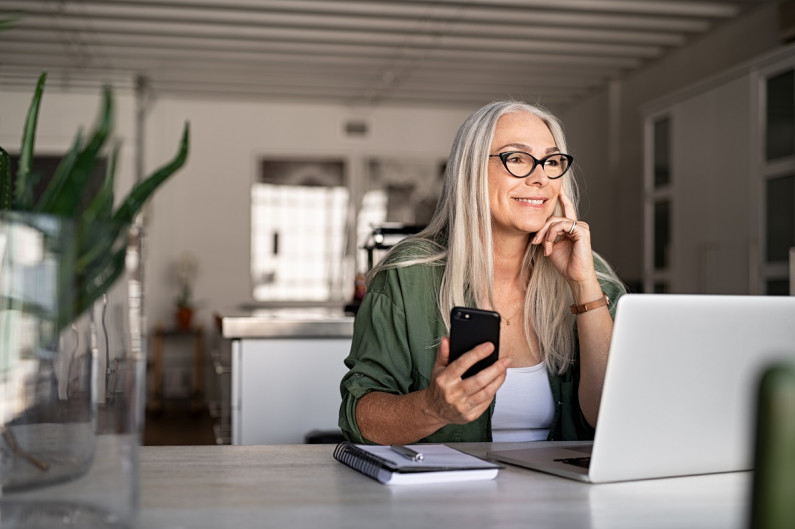 Start your own business and discover a new way of working.
What's on this page?
If you've been made redundant, you might be already planning your next steps.
One option could be becoming your own boss.   
Self-employment a positive choice
If you've lost your usual job, now could be the ideal time to take a new direction and consider self-employment.
According to digital tax agency Hnry, 20% of New Zealand's workforce is self-employed as independent earners. These are people operating small businesses, usually as sole traders. This includes people working as freelancers or contractors, or running a start-up – a new business developing a unique product or service for sale.
Benefits and challenges of being your own boss
Being your own boss comes with benefits and challenges to consider before deciding if it's right for you. Here are some of them:
The benefits:
the chance to explore your creative potential and achieve your own goals
flexibility to plan your work around your personal life
work for more than one employer
develop skills such as business planning and market research. 
The challenges:
having an irregular income, especially while you're setting up your business
paying your own taxes and other expenses     
trying new things if something fails
finding ways to be one step ahead of your competition.
Worrying about tax is what usually prevents people being an independent earner. But it's easier to get started now that services exist to take care of the financial admin. You can get excited about growing your business instead.

James Fuller, Hnry co-founder and CEO
Get business advice and mentoring
Getting a business up and running takes a lot of work. Besides having a bright idea, you'll need to do your research. Business.govt.nz gives advice on how to start a business and develop a business plan.
A business incubator or mentor can help with the practical steps of setting up your business. For example, Business Mentors New Zealand partners you with a mentor who gives ongoing support for up to 12 months.
Get help with costs and budgeting
You may already have some finance to help with your business set up costs such as creating a website or buying equipment. If you're receiving a benefit and thinking about self-employment, you may be able to get a grant from Work and Income to help you get started.
Managing your finances well is essential to growing your business successfully, so it helps to have some budgeting skills. Check out the budgeting tool on the Sorted website that lets you build your own budget and plan ahead.  
Find out more
Sources
Cook, F, 'How a Portfolio Career Could Boost Your Employment Chances', 17 June 2020, (www.nzherald.co.nz).
Rutherford, H, 'Covid 19 Coronavirus: Worse Than the GFC Already, Labour Market May Enter 'Second Wave' of Job Losses', 28 May 2020, (www.nzherald.co.nz).   
Witton, B, 'Coronavirus: Young People Bear the Brunt of First Covid-19 Unemployment Wave', 8 June 2020, (www.stuff.co.nz).