High demand for medical imaging technologists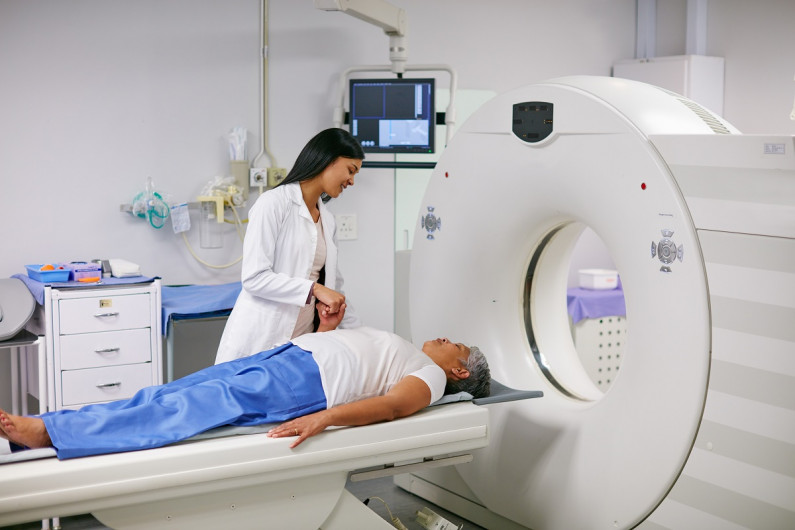 Learn more about a career as a medical imaging technologist.
What's on this page?
An interesting health career with good opportunities
Are you a great communicator who likes helping people, is good with technology and has an eye for detail? You might enjoy a job as a medical imaging technologist. In this job you may work with x-rays or more advanced equipment such as MRI scanners.
Medical imaging technologists are in demand in Aotearoa New Zealand, because:
as our population gets older, people need more health checks and treatment 
not enough people train for this role.
Sonographers, who specialise in ultrasound, are on Immigration New Zealand's long-term skill shortage list – the Government is encouraging sonographers from overseas to work here.
Help diagnose and treat patients
Medical imaging technologists use equipment such as x-rays to take images of people's injuries or diseases, so doctors can diagnose these correctly.
Some medical imaging technologists also provide radiotherapy treatment to patients.
As a medical imaging technologist, you could work in a hospital or nursing home. You might also work in a medical or dental service.
How you could specialise
If you worked as a medical imaging technologist you could specialise in :
magnetic resonance imaging – using an MRI scanner
mammography – using special scanners to take images of breasts
nuclear medicine – using radioactive materials and gamma cameras
sonography – using ultrasound scanners.
How to become a medical imaging technologist
To become a medical imaging technologist you need a Bachelor's degree in medical imaging.
To specialise, you'll need a postgraduate certificate or postgraduate diploma from the University of Auckland.