From deckhand to skipper - Vaun's story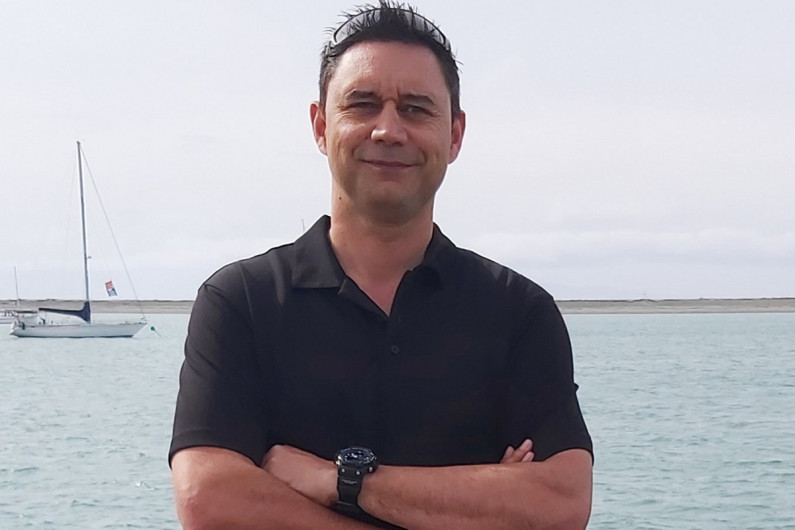 How Vaun Williams stepped up from scrubbing the decks to running the whole ship.
What's on this page?
Whānau got him into fishing
My interest in the sea came early. As a little fella I enjoyed watching the fishing boats. My grandparents lived across the road from the Iron Pot in Napier and at six years of age I would cross the road with my rod and fish in the sea there.
My career at sea started when I was 17.
I'd been working in forestry, planting and pruning trees after leaving school, but my auntie's partner needed a deck boy. So I thought, it couldn't be harder than the bush and I went out for a few trips with him.
Trying a range of fishing jobs
My Dad, who lived in Nelson, heard I was keen to give fishing a go so he said, "Nelson's the place to be if you want to be on the fishing boats!" He mentioned that I was enjoying fishing to a friend, who gave me a job.
I came to Nelson and jumped on Sealord's FV Seafire boat. I thought, 'This is pretty cool!'
It was hard work back then, we moved every fish by hand into the fish hold. We would do long hours – watching the sun set and then rise again, only stopping for food breaks. Crews these days have got it easy with eight hours on and eight hours off the boat.
Next I tried filleting fish in the wetfish factory, but it wasn't the same as being out on the sea. We were contracted by how many fish we filleted so the job was really hard in those days.
So I went back to fishing out of Napier for Moana Pacific for a while. Not long after that I got work as a deckhand on the NIWA (National Institute of Water and Atmospheric Research) research vessel MV Tangaroa. We mapped the Southern Ocean with acoustic equipment – it was really interesting work.
Getting the big promotion
After being a deckhand on the research ship  I moved back into commercial fishing for Amaltal (Talleys) where I progressed to become first mate.
I went to work for Sealord and got my skipper role by working up from first mate. I'm now skipper on the FV Aukaha.
I worked my way up by trying hard and working at every level in fishing. I think working at every level has helped me gain the experience I need to become a skipper.
I'm very passionate about my job in the fishing industry. It's been a long road to become a skipper but it was a proud day telling the whānau I'd made it.
I've worked hard to make my own progression possible. Resilience and determination are words that come to mind. We fishermen do the hard grafts (work very hard) to get where we are today.
Helping others progress
As a skipper it means a lot to me to develop the skills of my crew so they reach their full potential. I show them what to do and where they need to be for their careers to progress. When they move up to senior roles on the vessel I help them develop their career pathway and leadership qualities.
The more we look after people wanting to be here, the more they are going to want to become role models themselves.