Technology – classroom activities
Ideas on how to relate technology teaching to future careers and life beyond school.
What's on this page?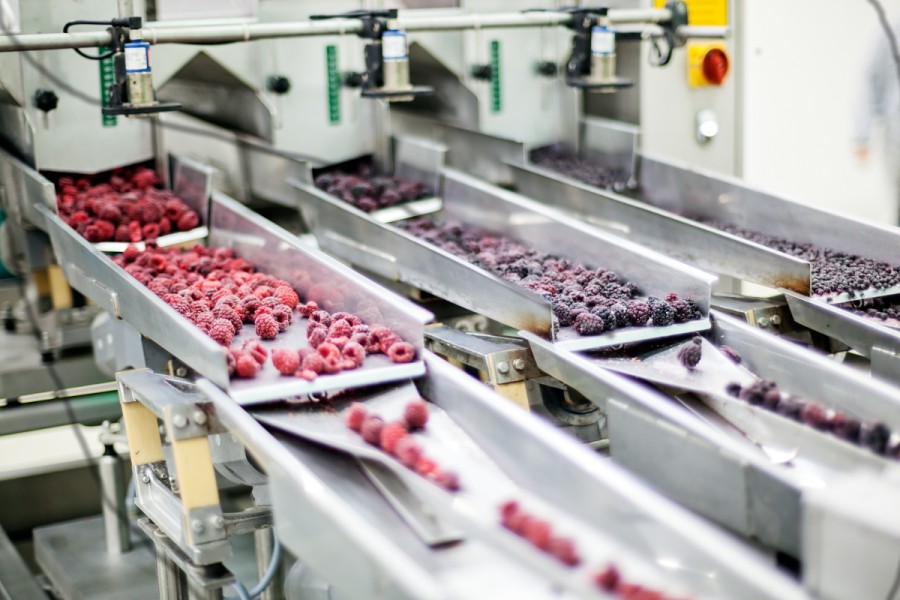 In technology, students learn to be innovative developers of products and systems.
Skills used in technology, such as planning, project management, testing and marketing, are transferable to many occupations and job interest areas.
By building career-related activities into your curriculum area you are helping your students to develop the understandings, skills and attributes that they need to make positive career decisions throughout their lives.
Activities for Year 7 upwards
Display the Where to? posters for your subject area. You can download these below.
If your classroom is often used for teaching technology, create a display area about careers and training in technology.
Explore with students the interactive tools on the Careers New Zealand website, including Where to?, Subject Matcher, Skill Matcher and Jobs by Interest.
Find more information about technology-related industries on the Careers New Zealand website.
Start a physical or electronic file of stories of people working in technology. They could be from local newspapers or magazines. Get other teachers in your department and students to look out for stories to add to the file.
In groups, using a large piece of paper or online drawing tool, ask students to draw a large factory or manufacturing industry in their area. Using the Kiwi Cards, see how many jobs the factory involves.
Watch episodes from the Just the Job television series (available from your careers adviser) that are related to your technology subject, and use these as discussion points to help students prepare for work experience.
Investigate the influence and importance of technology in particular businesses, industries, or institutions.
Identify the changes that have occurred in an industry or job as the result of new technology.
Activities for Year 11 upwards
Encourage students to get involved with Tech Crew or Tech Angels if these programmes are running in your school.
Invite a person who works in a technology-related field to speak at prize-giving or school assemblies, and/or to present the awards for achievements in technology. Ask them to talk about how their school learning helped them progress into their chosen field.
Contact previous students who are in tertiary technology training and invite them to speak to students about training and study options.
Support students to apply for the Gateway programme so that they can gain work experience within an industry.
Allow for students to gain first aid and other workplace certification while at school.
Make available in your classroom tertiary prospectuses and industry training organisation information, or show students where similar resources can be found.
Get students to compare technology courses using this website.
Work co-operatively with community groups and business enterprises when planning technology projects and ways to enter competitions.
When producing technological solutions, explore important considerations in the world of work, such as meeting quality standards, managing time, and making sure all health and safety standards are met.
Research the technological knowledge, skills, and qualifications needed by those involved in different industries.
Homework ideas
Set homework that focuses on careers, for example:
Ask students to interview or photograph a person in any career field. This could be in the style of "A day in the life of...". Submit the best ones to your school magazine or Tearaway.
Invite students to create a product or group of products that demonstrate their future career or business ideas.
Out of school activities
Encourage students to take part in Workchoice Days or work experience. The Gateway programme offers experience in many relevant industries.
Visit a tertiary provider to meet tutors and students in technology-related courses.
Plan site visits to research career opportunities and pathways. Some places to visit could be manufacturing and processing plants in dairy, meat or seafood; wine or beer; baking or foodstuffs; wood and paper products; or plastics.
Planning questions
What occupations relate to my subject? Do I know anyone involved in these occupations who I could invite to visit students as part of my teaching programme?
Where are the gaps in my knowledge of careers that I could work on?
Does the school library subscribe to any publications that profile people in the field of technology? What are these publications?
What research topics could my students cover that would help them explore technology-related careers?
What unit standards could I cover using careers-related material?
How can I make sure that I am being inclusive of Māori and Pasifika world views?
Teacher reflection questions
Do I know what my students' career aspirations are?
Are any of my students considering leaving school, and if so, do they have a plan in place?
Do I have an up-to-date understanding of the importance and use of the skills I teach in technology in the workplace? If not, how could I brush up on that knowledge?
What combination of subjects are my students taking? What is their rationale for this? How can I better help my Year 10 students during subject choice time?
What do parents know about career pathways related to technology? How could I help parents to improve their understanding of this?
Have I spoken to parents about any technology projects I have seen their child excel in?
Linking career education to the technology curriculum
Here are some of the objectives from the technology curriculum that can be related to career education.

Level 4
Technological practice – planning for practice
Undertake planning that includes reviewing the effectiveness of past actions and resourcing, exploring implications for future actions and accessing of resources, and consideration of stakeholder feedback, to enable the development of an outcome.
Nature of technology – characteristics of technology

Understand how technological development expands human possibilities and how technology draws on knowledge from a wide range of disciplines.
Level 5
Nature of technology – characteristics of technology

Understand how people's perceptions and acceptance of technology impact on technological developments and how and why technological knowledge becomes codified.
Level 6
Technological practice – brief development
Justify the nature of an intended outcome in relation to the need or opportunity and justify specifications in terms of key stakeholder feedback and wider community considerations.
Nature of technology – characteristics of technology

Understand that some technological outcomes can be perceived as both product and system. Understand how these outcomes impact on other outcomes and practices and on people's views of themselves and possible futures.
Careers New Zealand website links
Find out more about these technology-related industries:
Updated 28 Nov 2019