Pay
New payroll officers usually earn
Payroll supervisors and managers usually earn
Source: Hays, Hudson, Robert Half and PayScale, 2018.
Job opportunities
Chances of getting a job as a payroll officer are good due to a shortage of workers.
Pay
Pay for payroll officers depends on experience and the size of the company they work for.
New payroll officers usually earn between $47,000 and $60,000 a year.
Payroll officers with several years' experience usually earn between $48,000 and $70,000.
Senior payroll officers usually earn between $55,000 and $85,000.
Payroll supervisors and managers usually earn between $65,000 and $130,000.
Sources: Hays, 'FY 18/19 Hays Salary Guide: Salary and Recruitment Trends', 2018; Hudson, 'Accounting and Finance Salary Guide 2018', 2018; Robert Half, '2018 Salary Guide', 2018; and PayScale, 2018.
(This information is a guide only. Find out more about the sources of our pay information)
What you will do
Payroll officers may do some or all of the following:
calculate pay, tax, student loan and superannuation deductions for staff
manage the payroll system for the organisation
check what hours staff have worked, and what leave they've taken
arrange for staff to be paid correctly and on time
forward information to government agencies
keep staff records up to date
ensure the organisation complies with the law.
Skills and knowledge
Payroll officers need to have knowledge of:
employment law and the tax system
accounting, information and payment systems.
Working conditions
Payroll officers:
usually work regular business hours, but may work weekends or evenings to meet deadlines
work in offices.
What's the job really like?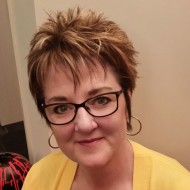 Donna Delaney
Payroll Manager
What's a typical day as a payroll officer like?
"Employees are paid in a cycle, which is usually either weekly, fortnightly or monthly. Each pay period is broken down into days when we gather and enter information and changes, and days when we check for any issues and contact approvers to authorise payments. After this, pay is processed and money goes to employees and third parties such as Inland Revenue and KiwiSaver."
What qualities does a payroll officer need?
"People's pay is very important to them and we try to be conscious of the impact we can have on people's lives and livelihoods. Payroll advisers need to enjoy helping and resolving problems for customers."
What's challenging about payroll work?
"Working to strict deadlines is both challenging and rewarding. Payroll officers feel a lot of responsibility for getting people's pay correct, and are very dedicated.
"In times of crisis we are an essential service and often have to put others ahead of ourselves."
Entry requirements
There are no specific requirements to become a payroll officer. However, a business or accounting degree, or Level 5 diploma in business or management is useful.
New payroll officers usually get on-the-job training in how to use in-house systems.
Secondary education
No specific secondary education is required for this job, but English, maths, accounting and digital technologies to NCEA Level 2 are useful.
Personal requirements
Payroll officers need to be:
analytical, organised and accurate, with an eye for detail
good at problem solving
honest, reliable and able to keep information private
good at record-keeping
able to work well under pressure and prioritise deadlines
good at communicating.
Payroll officers need to pride themselves on getting things right. A love of problem solving and an eye for process improvement are also great assets.

---

Donna Delaney

Payroll Manager
Useful experience
Useful experience for payroll officers includes:
cash-handling
accounting work
office or administrative work
human resources experience.
Find out more about training
New Zealand Payroll Practitioners Association (NZPPA)

(09) 480 6458 - info@nzppa.co.nz - www.nzppa.co.nz
Check out related courses
What are the chances of getting a job?
Opportunities best for experienced payroll officers
Your chances of securing a job are best if you have payroll and leadership experience, as employers report difficulty finding skilled payroll officers.
Developments in payroll software, such as artificial intelligence that can detect payroll errors and automatically track and fix them, may reduce payroll officer numbers. However, vacancies are still common due to:
a shortage of candidates applying for payroll manager roles, possibly because people are put off by widely reported breaches of the Holidays Act
insufficient numbers of new payroll officers
payroll officers often moving into other roles in accounting or human resources.
According to the Census, 3,513 payroll officers worked in New Zealand in 2018.
Types of employers varied
Payroll officers may work for:
finance departments in small or large businesses
specialised payroll companies.
Sources
Gpayroll, 'Is AI Taking Over Payroll?' 24 April 2018, (www.gpayroll.com).
Hays, 'FY 18/19 Hays Salary Guide: Salary and Recruitment Trends', accessed May 2018, (www.hays.net.nz).
Hays, 'Hays Jobs Report', accessed June 2018, (www.hays.net.nz).
Hays, 'What it Takes to be a Payroll Manager', 2016, (www.hays.net.nz).
Jenkins, D, chief executive officer, New Zealand Payroll Practitioners Association, careers.govt.nz interview, February 2018.
Stats NZ, '2018 Census Data', 2019.
(This information is a guide only. Find out more about the sources of our job opportunities information)
Progression and specialisations
Payroll officers may progress to other finance roles or into human resources.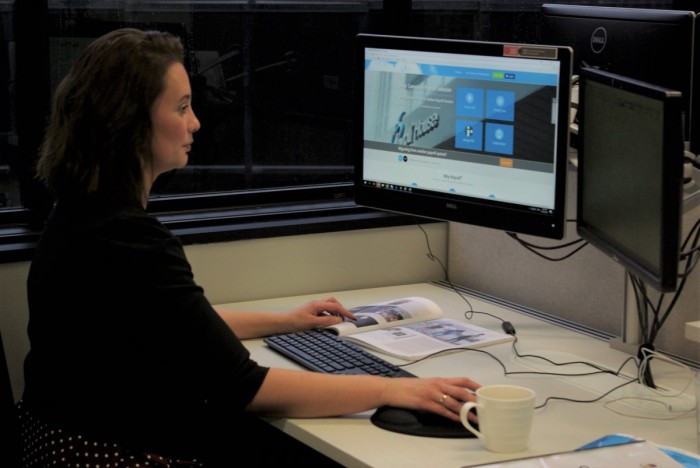 Last updated 8 June 2023