Accounts Officer
Kaituhi Kaute
Alternative titles for this job
Accounts officers are responsible for monitoring and managing financial accounts for their organisation.
Pay
Accounts officers usually earn
Job opportunities
Chances of getting a job as an accounts officer are good due to demand for their services.
Pay
Pay rates for accounts officers vary depending on the type of work they do.
Accounts officers usually earn between minimum wage and $61,000 a year.
Accounts payable officers usually earn between $47,000 and $80,000.
Accounts receivable officers usually earn between $51,000 and $77,000.
Bookkeepers usually earn between $56,000 and $82,000.
Source: Hays, 'FY 2020/21 Salary Guide', 2020.
(This information is a guide only. Find out more about the sources of our pay information)
What you will do
Accounts officers may do some or all of the following:
arrange payment of bills and accounts
issue customer invoices
follow up outstanding payments
process and keep records of financial transactions
account reconciliation
handle general accounts queries
provide support to a wider financial or accounting team.
Skills and knowledge
Accounts officers need to have:
an understanding of basic accounting principles
basic maths skills
knowledge of computer and accounting software.
Working conditions
Accounts officers:
usually work regular hours, but may work weekends or evenings to meet deadlines
work in offices, but may travel to visit clients.
What's the job really like?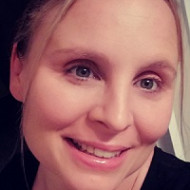 Vanessa Marshall
Accounts Officer
What do you enjoy most about your job?
"I really enjoy the responsibility of being an accounts officer. You're a key member of any finance team. I love how much you're relied upon to ensure an organisation has really accurate, detailed and timely financial information.
"You're normally who people go to first within the team because you're the information guru. It's great because you get to interact with everybody across the organisation as well as deal with external customers."
What's a typical work day like for you?
"There's usually quite a bit of data entry or data capture each day. But there are often so many other things going on too – there's always a deadline for something, someone to help, a problem to solve or a process to improve.
"I'm pretty customer focused, so I enjoy the customer service element of the role as well. There's never a dull moment, it's normally really busy and there's lots of variety."
What advice do you have for anyone interested in becoming an accounts officer?
"I'd say do it. It's a really satisfying job within any organisation. You can usually take initiative with these roles and make them your own.
"If you're accurate, thrive on keeping up with deadlines, have an eye for detail and work well with numbers, then this role is for you."
Entry requirements
There are no specific requirements to become an accounts officer as you gain skills on the job. However, a business or accounting qualification may be useful.
Secondary education
There are no specific secondary education requirements to become an accounts officer. However, NCEA Level 3 maths, accounting and digital technologies are useful.
Personal requirements
Accounts officers need to be:
able to adapt to new processes and systems
accurate, with high attention to detail
good at communicating
proactive and show initiative
well organised and have strong time management skills.
Useful experience
Useful experience for accounts officers includes:
accounting
financial processing
payroll
office administration.
Find out more about training
Chartered Accountants Australia New Zealand (CA)

0800 469 422 - service@charteredaccountantsanz.com - www.charteredaccountantsanz.com/
Check out related courses
What are the chances of getting a job?
Accounts officers in demand
Accounts officers are in demand due to a steady growth in business services, forecasted to be the fastest-growing part of the job market. This growth in business services jobs is predicted to continue through to 2026.
Demand is best for experienced accounts payable and receivable officers who specialise in high-volume processing. The demand for bookkeepers is falling due to an increase in the use of online accounting software systems.
According to the Census, 19,359 accounts officers worked in New Zealand in 2018.
Types of employers varied
Most accounts officers work for:
accounting firms
large and small businesses
government organisations
payroll companies
external accounts payable businesses.
Sources
Edmunds, S, 'Employers having to fight for staff in tighter job market', 2 May 2019, (www.stuff.co.nz).
Hays, 'Hays Jobs Report January to June 2020', (www.hays.net.nz).
New Zealand Now, 'Business & Finance jobs', 22 June 2020, (www.newzealandnow.govt.nz).
Stats NZ, '2018 Census Data', 2019.
(This information is a guide only. Find out more about the sources of our job opportunities information)
Progression and specialisations
Accounts officers may progress into payroll work or study to become an accountant.
Accounts officers may specialise in:
accounts payable - organising the payment of invoices for an organisation
accounts receivable - collecting and recording payments that come into an organisation.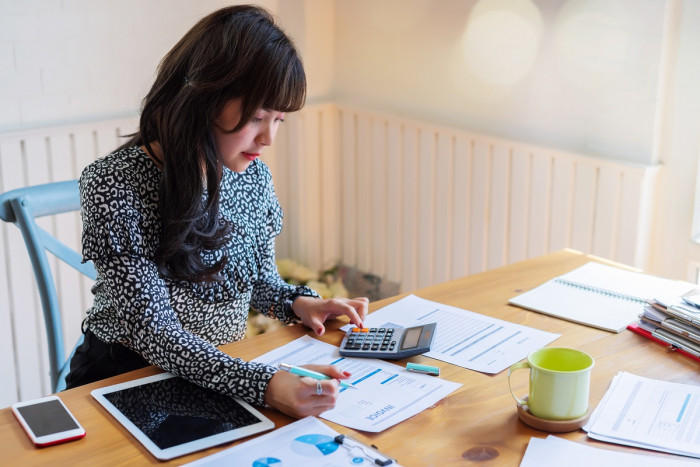 Last updated 8 June 2023