Human Resources Adviser
Kaitohutohu Pūmanawa Tangata
Alternative titles for this job
Human resources advisers are responsible for recruitment advice, performance management and pay, wellbeing, training and development, employment relations and policies for the staff of an organisation.
Pay
Human resources advisers usually earn
Human resources managers can earn
Source: Hays and PERSOLKELLY, 2023.
Job opportunities
Chances of getting a job as a human resources adviser are average due to high competition for positions and limited job growth.
Pay
Pay for human resources advisers varies depending on skills, experience and region. 
Human resources advisers usually earn between $70,000 and $115,000 a year.
Human resources managers can earn between $95,000 and $200,000.
Sources: PERSOLKELLY, '2023- 2034 Salary Guide', 2023; and Hays, 'FY 23/24 Salary Guide', 2023.
(This information is a guide only. Find out more about the sources of our pay information)
What you will do
Human resources advisers may do some or all of the following:
deal with HR queries from management and staff
advise and train managers on recruitment and selection strategies
advise on staff career development or training needs
negotiate terms and conditions of employment with staff
review and update job descriptions
develop and assist with recruitment campaigns
review and update HR policies so they are in line with current legislation
provide advice on employment legislation and health and safety regulations.
Skills and knowledge
Human resources advisers need to have knowledge of:
human resources policies and processes
employment contracts and procedures
training and development planning and design strategies
relationship management techniques and processes
employment legislation, such as the Employment Relations Act, Human Rights Act, Equal Pay Act and Privacy Act.
Working conditions
Human resources advisers:
usually work regular business hours
work in offices
may travel locally to conferences, meetings and training courses.
What's the job really like?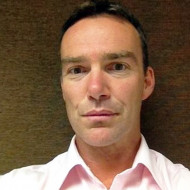 Geoff Easton
Senior Human Resources Adviser
What does a typical day involve for you as a human resources adviser?
"I'm involved in a wide range of HR functions such as recruitment, pay, performance management, change management and employment relations. 
"I advise managers on recruitment advertising and hiring candidates. I also answer staff queries about employment agreements and help managers with disciplinary matters relating to staff misconduct or poor performance.
"I'm also involved in a lot of change processes, which can be demanding because they sometimes lead to staff redundancies."
What advice would you give someone interested in a human resources career?
"Working in HR is rewarding, but can be challenging. I'd tell anyone considering a career in HR to be aware they'll often be involved with complex people issues. You need to be empathetic and have a strong customer service ethic.
"You also need to be good at managing your time because you often multitask.
"HR professionals also have access to a lot of confidential information, so integrity and discretion are really important."
What do you like about your job?
"The great thing about HR is that it offers lots of variety so it's not boring. I feel I wear different hats in my role, including therapist, coach, analyst, administrator, co-ordinator, business case writer, and police officer.
"It's also very satisfying helping managers solve people-related issues."
Human Resources Adviser video
Scott Borren talks about life as a Human Resources (HR) adviser
So a common misconception about HR is that we're like the fun police or something,
and people seem to think that we write signs like this. I promise you,
we did not write that sign. I can't say who wrote that sign.
I've been sworn to secrecy. Hi, my name's Scott and I'm an HR adviser.
An HR advisor is someone who deals with employment law.
The main thing is,
is really assisting managers to manage their staff effectively,
managing human resources. Three main things, things I do on my job.
Probably dealing with employee disputes making sure that
employees are happy and maintaining the workplace culture.
And probably recruitment as well, I think is, is a big piece of the role.
The more kind of specific task within recruitment might be drafting up interview
questions,
interviewing candidates. So I've sometimes had to screen through upwards of
500 candidates. So it can be, it can be a little bit taxing.
Welcome to my office. The HR office right here. This is Sophie,
integral part of the HR team. From time to time, you're gonna have conflict.
Conflict happens in the workplace.
Sometimes personalies just clash a little bit.
And then my role can sometimes be to support a manager and,
and how to address that conflict.
Or I could be involved in investigating a complaint, for instance.
And that could be really interesting to get to the bottom of a complaint by
talking to people or looking at camera footage and finally getting to the bottom
of that. Resolving it can,
can be really rewarding as well. It's taken me 7 years to get where I am
today. I started not really having any experience.
So I studied psychology. After I finished my degree,
I thought, I really don't want to do psychology.
So I spent a couple of months just walking into recruitment firms
and asking to speak to directors.
But I had one lady who took me up to a boardroom and she said I
have a friend who was looking for an HR adviser.
I think you've got the right temperament for it. You can do a specific HR
degree. I personally didn't.
But I think the most important thing is that you get that experience on the job.
Being really patient is, it's a really important skill for a role like this.
People are people, that have emotions.
Sometimes those emotions are unleashed upon you, the HR person.
So if you're resilient, that's a really, really good trait.
If you're gonna come into HR.

Entry requirements
To become a human resources adviser you usually need to have a diploma or degree in human resource management and work experience in human resources.
Professional qualifications in other relevant areas such as industrial relations, employment law, industrial psychology or business management may also be useful.
Secondary education
NCEA Level 3 is required to enter tertiary training. Useful subjects include English, business studies, economics and social studies.
Personal requirements
Human resources advisers need to be:
good at listening and communicating
trustworthy, with high levels of integrity
able to keep information private
skilled at networking and relationship management
able to negotiate and solve problems
able to relate to a wide range of people.
Useful experience
Useful experience for human resources advisers includes:
any work in human resources
administrative or legal work 
advisory or management support work
coaching, teaching or social work
work involving negotiation.
Find out more about training
Human Resources New Zealand (HRNZ)

0800 247 469 - membership@hrnz.org.nz - www.hrnz.org.nz
Check out related courses
What are the chances of getting a job?
Strong competition for entry-level roles
Opportunities for entry-level human resources advisers are average due to strong competition for positions and limited growth in human resources jobs.
You can increase your chances of getting an entry-level role by:
having a human resource management qualification
being prepared to start in a basic role in a human resources team.
Chances increase with experience
Chances are better for human resources advisers with experience and expertise in:
internal recruitment
change management
learning and development
culture and diversity management
remuneration (pay) and rewards
employment relations.
According to the Census, 5,127 human resources advisers worked in New Zealand in 2018.
Types of employers varied
Human resources advisers may work for:
large organisations
government departments
human resources consultancies.
Self-employed human resources advisers usually work on contract for small to medium-sized businesses.
Sources
Human Resources New Zealand, 'HRNZ Member Survey – Considerations for the Year Ahead', 15 February 2021, (www.hrnz.org.nz).
Sheppard, S, communications manager, Human Resources New Zealand (HRNZ), careers.govt.nz interview, March 2021.
Stats NZ, '2018 Census Data', 2019.
(This information is a guide only. Find out more about the sources of our job opportunities information)
Progression and specialisations
Human resources advisers may move into managerial positions such as:
human resources manager
training and development manager.
They may also specialise in an area of human resource management such as:
Employee Relations Adviser

Employee relations advisers help management, staff and union members to work together co-operatively, and manage the negotiation of employment agreements, personal grievances or disputes, and other employment issues.

Health and Safety Adviser

Health and safety advisers monitor workplace health and safety hazards, train employees on health and safety procedures, and investigate accidents.

Organisation Development Adviser

Organisation development advisers improve staff capabilities such as leadership, skills and culture.

Recruitment Consultant

Recruitment consultants work with candidates (people looking for work) and clients (employers looking for people to hire) to help match candidates to jobs.

Training and Development Adviser

Training and development advisers identify the learning needs of organisations and plan training based on these.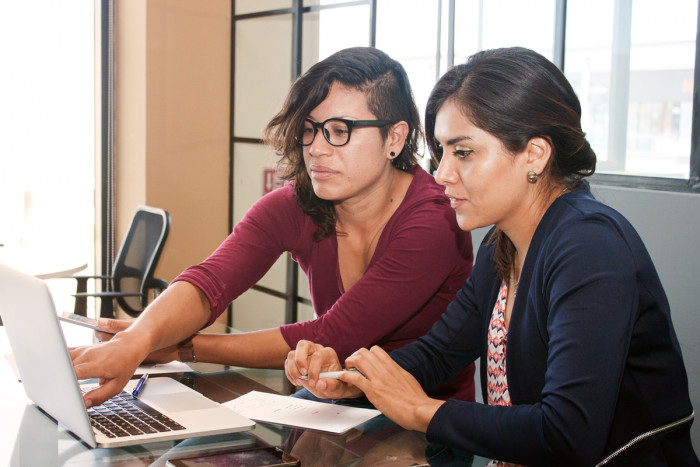 Last updated 27 November 2023