Refrigeration/​Air-conditioning Technician
Kaihangarau Pūrere Whakamātao
Alternative titles for this job
Refrigeration/air-conditioning technicians install, service and maintain refrigeration and air-conditioning systems.
Pay
Refrigeration/air-conditioning technicians usually earn
Senior, qualified or specialised refrigeration/air-conditioning technicians usually earn
Source: Trade Me Jobs, 2017.
Job opportunities
Chances of getting a job as a refrigeration/air-conditioning technician are good due to a shortage of workers.
Pay
Pay for refrigeration/air-conditioning technicians varies depending on their experience and level of responsibility.
Refrigeration/air-conditioning technicians usually earn between $52,000 and $80,000 a year.
With qualifications, refrigeration/air-conditioning technicians usually earn $80,000 to $100,000 a year.
Refrigeration/air-conditioning technicians may earn more than this if they work overtime, are on call or are self-employed.
Source: Trade Me Jobs, 2017.
(This information is a guide only. Find out more about the sources of our pay information)
What you will do
Refrigeration/air-conditioning technicians may do some or all of the following:
advise clients on different refrigeration/air-conditioning systems
consult with clients and refrigeration/air-conditioning design engineers about system installation
assemble and install pipe work for refrigeration/air-conditioning systems
install or oversee the installation of refrigeration/air-conditioning systems
check existing refrigeration/air-conditioning systems for leaks and faults
repair and maintain refrigeration/air-conditioning systems
test and balance systems once they are installed.
Skills and knowledge
Refrigeration/air-conditioning technicians need to have:
knowledge of mechanical, electrical and electronic systems
knowledge of gas systems, atmospheric pressure and temperature
some basic knowledge of physics and chemistry
understanding of the advantages and disadvantages of various refrigeration/air-conditioning systems
skill in interpreting building plans and other working drawings.
Working conditions
Refrigeration/air-conditioning technicians:
usually work business hours but may work longer hours, evenings and weekends, or on call
work indoors and outdoors on construction sites, container ships, building sites, in commercial buildings and at private homes
work in conditions that can be dusty, dirty, hot or cold. They may also work at heights or in confined spaces such as ceiling cavities. They may travel within New Zealand and overseas to work on projects.
What's the job really like?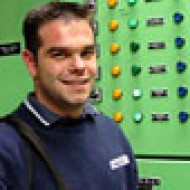 Antony East
Refrigeration Technician
After taking on a job as a labourer at a refrigeration company and discovering he had "a bit of mechanical aptitude", Antony East decided to follow it up with an apprenticeship in refrigeration.
"It's a challenging job and really enjoyable. The range of refrigeration systems is amazing. You can work in apartments, supermarkets or on container ships – the possibilities are endless."
"It's always different"
"It's a real challenge fixing faults because there are always so many possible options. Doing maintenance all the time comes in handy because you get to learn how to repair different problems pretty quickly."
Variety is the key for Antony, who says he never knows what he will be doing next. "I can be working in a chiller or on a roof – it's always different. The principles are all the same at the end of the day, but you're forever working in a different place on a different fault."
Lots of opportunity
"It's one of those trades where you really feel in control of your destiny. You've got the ability to advance in so many different directions, whether it's a sideways direction within refrigeration or getting into management or going overseas. It's a very interesting job."
Refrigeration/air-conditioning technician video
Michael finds out about installing and servicing refrigeration equipment and air conditioners – 5.38 mins. (Video courtesy of Competenz )
Michael: Hi my name is Michael. I'm 16 years old and I go to Manurewa High School. I'm interested in getting my hands dirty, getting out there, have fun, getting the experience and all. Yeah.

Clinton: Michael wants to work in a really cool job so he's off to spend some time with the guys at ARNEG New Zealand, to learn about refrigeration engineering.

Matthew: Hi Michael. Nice to meet you.

Clinton: Matthew Darby is the owner and general manager of ARNEG New Zealand – an industry leader in refrigeration engineering.

Matthew: A refrigeration engineer is a multi-disciplined role really. There's fault-finding, there's engineering, there's electrical work, plumbing – so it's a wide range of skills that are required.

Clinton: Matthew's brother James also works for the company. It is he who will be taking Michael out on the road.

Matthew: Hi James. James, this is Michael.

James: Hi Michael.

Matthew: Michael's going to be with us for a couple of days, so I thought he could ride with you and you can show him what we're up to and what we're about.

James: Yeah, not a problem.

Clinton: Refrigeration engineers are responsible for the design, installation, servicing and maintenance of refrigeration and air-conditioning systems. So James and Michael are off to do a routine check at La Bonne Cuisine.

James: So this is our cool room, where all the product is stored before it goes out.

Michael: How cold is it in here?

James: It's about two degrees.

Michael: Geez.

Matthew: It's quite important to have a good understanding of maths and physics – gas laws and things like that. Refrigeration is very much about pressures and temperatures, and also being keen to get your hands dirty.

James: Well basically we're now logged into the controller, so we can have a look and see what the refrigeration plant is doing now. This is suction pressure, that's our target, so that's what we're trying to achieve.

Clinton: Because many refrigerant substances are toxic, it's important to check for leaks.

James: OK Michael, this is an electronic leak detector. One of the reasons we obviously don't want a leak in the system is that refrigerant gas is bad for the environment.

Clinton: As well as testing for external gas leaks, it's also necessary to test for internal leaking into the refrigerant liquids. This is done by draining off a sample and sending it for chemical analysis. Gaining access to some of the refrigeration machinery can require a reasonable amount of agility, and a good head for heights. Needless to say, a safety-conscious attitude is vital.

James: OK, so this is what's called the condenser. So basically in a refrigeration system you're trying to remove heat from a room, and you need to expel it, which is what this condenser does.

Matthew: Once you're qualified, it's a trade that you can travel with, certainly. Myself, and a lot of the guys here have all come out of their time and done their OEs [overseas experiences] and travelled overseas and worked with their trade. So it's a kind of trade that once you're fully qualified, you can really move on and upwards at your own speed, if you want, within the trade.

Clinton: Next stop – Pak N' Save Henderson – the Southern Hemisphere's biggest supermarket. A large supermarket like this might have up to a million dollars worth of stock that must be kept at exactly the right temperature. If the cooling system goes down for too long it can mean a huge financial loss. It's the refrigeration engineer's responsibility to make sure that that never happens. Some of the cooling methods used are very ingenious, and there's even one that's invisible.

James: Michael, what we have got here is called an air-curtain. So basically what you have is you have your cold air blowing out the top here, down to the bottom, drawn back through the bottom. You can see there's a line of moisture in the two different temperatures. Basically all that does is just keep the cold air inside the cabinet, stopping it from spilling out. Helps keep the case more efficient.

Clinton: Because a supermarket sells a huge range of items that must be kept at different temperatures, there are numerous temperature zones to be maintained.

Michael: Here on the shop floor, it's 20 degrees. The produce area is four degrees. The meat section is one degree, and so is the dairy section. And the ice cream fridge is minus 22.

Clinton: Many areas of refrigeration engineering use cutting-edge technology. The system here at Pak 'N Save is a New Zealand first. It uses a naturally occurring refrigerant, such as carbon dioxide, to reduce the temperature of the non-toxic coolant, which is then pumped around the system.

James: Pretty high, eh?

Michael: Yeah.

James: Should I show you how to wash this condenser?

Michael: Yep.

Clinton: Well, Michael wanted to get his hands dirty and he got his wish. So what did the mentors think?

Matthew: Michael shows a lot of enthusiasm, and is very interested to know more, so you can't ask for more than that.

James: Yeah, he went well. He seems like he's keen to get in there and learn and not afraid to get his hands dirty, which is always good to see.

Michael: Besides the refrigeration and stuff, I liked the traveling part of it. Actually getting in there and using my hands, because you know, I don't mind getting my hands dirty, and I don't know, actually like being up there, in the job, doing stuff – it's just great.

Clinton: Right now there's a high demand for more refrigeration engineering apprentices. You can enter the job as an apprentice and complete a National Certificate in Refrigeration and Air Conditioning (Level 4). This normally takes four years and you can work and earn while you're doing it. Three years' secondary education is desirable, and preferred subjects are English, maths, the sciences, technology and computer studies. And there are ongoing industry seminars to help you upskill and go even further.
Entry requirements
There are no specific entry requirements to become a refrigeration/air-conditioning technician.
To become a fully qualified refrigeration/air-conditioning technician you need to complete an apprenticeship and gain a New Zealand Certificate in Refrigeration and Air Conditioning –Trade (Level 4). The industry training organisation Competenz oversees refrigeration/air-conditioning apprenticeships.
Employers usually prefer refrigeration/air-conditioning technicians to have a driver's licence.
Secondary education
No specific secondary education is required for this job, but maths, physics, digital technologies and English to at least NCEA Level 2 are useful.
For Year 11 to 13 learners, trades academies and the STAR and Gateway programmes are good ways to gain relevant experience and skills.
These programmes may help you gain an apprenticeship, but do not reduce the amount of time it takes to complete it.
Personal requirements
Refrigeration/air-conditioning technicians need to be:
accurate and safety-conscious
practical 
organised
good communicators
good at making calculations and problem solving
able to work independently or in a team
able to work well under pressure
comfortable working in enclosed spaces and at heights.
Useful experience
Useful experience for refrigeration and air-conditioning technicians includes:
plumbing and gasfitting
work in an engineering workshop
electrical work or experience in an engineering company.
Physical requirements
Refrigeration/air-conditioning technicians need to have a good level of fitness and must be strong as they may need to carry heavy refrigeration/air-conditioning equipment.
Registration
Qualified refrigeration/air-conditioning technicians need to be registered and licensed with the Electrical Workers Registration Board.
To work with compressed gas you must hold an approved filler compliance certificate.
Find out more about training
Competenz

0800 526 1800 - info@competenz.org.nz - www.competenz.org.nz

Institute of Refrigeration, Heating & Air Conditioning Engineers (IRHACE)

(09) 273 0044 - www.irhace.org.nz
Check out related courses
What are the chances of getting a job?
Refrigeration/air-conditioning technicians are in demand due to:
the building boom
increased demand from food suppliers, supermarkets and other chilled food retailers
the aging workforce of refrigeration/air-conditioning technicians
too few apprentices being trained to meet demand.
Air-conditioning and refrigeration mechanic appears on Immigration New Zealand's construction and infrastructure skill shortage list. This means the Government is actively encouraging skilled refrigeration/air-conditioning technicians from overseas to work in New Zealand.
Your chances of securing an apprenticeship are best if you first take a pre-trade course, according to the Institute of Refrigeration, Heating and Air Conditioning Engineers. 
Employers and clients varied
Most refrigeration/air-conditioning technicians are self-employed, or work for private companies specialising in the sale, design, installation and maintenance of refrigeration and air-conditioning systems. Their clients may include:
meat processing companies
cool stores
supermarkets and other retail food outlets
construction companies
hospitals and hotels
homeowners.
Sources
Allfree, M, policy and development manager, Institute of Refrigeration Heating and Air Conditioning Engineers, Careers New Zealand interview, March 2017.
Immigration New Zealand, 'Construction and Infrastructure Skill Shortage List', 17 December 2018, (www.immigration.govt.nz).
Ministry of Business, Innovation and Employment, '2006-2014 Occupation Data', (prepared for Careers New Zealand), 2015.
(This information is a guide only. Find out more about the sources of our job opportunities information)
Progression and specialisations
Refrigeration/air-conditioning technicians may progress to set up their own refrigeration or air-conditioning business.
They may specialise in either refrigeration or air conditioning systems.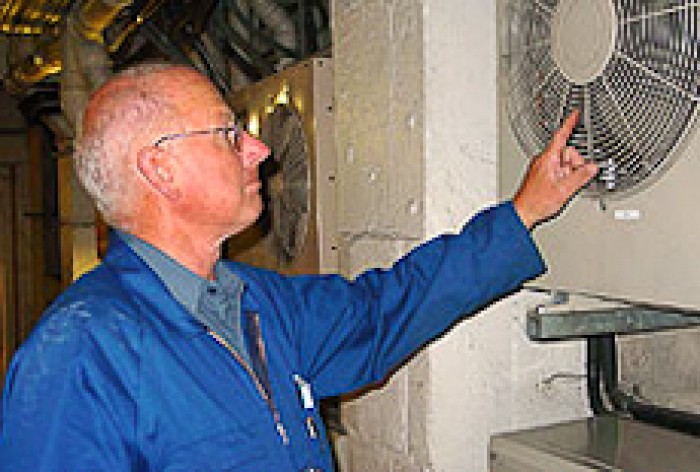 Last updated 11 September 2019