Electrical Engineer
Mataaro Pūhiko
Alternative titles for this job
Electrical engineers specify, design and supervise the construction or manufacture of systems and equipment that produce, distribute and/or use electricity. They also maintain, operate and manage these systems and equipment.
Pay
Electrical engineers with one to five years' experience usually earn
Experienced electrical engineers usually earn
Job opportunities
Chances of getting a job as an electrical engineer are good due to high demand for their services.
Pay
Pay for electrical engineers varies depending on their role and experience.
Newly qualified electrical engineers are likely to earn between $50,000 and $60,000 a year.
Experienced electrical engineers may earn between $80,000 and $110,000.
Senior specialised electrical engineers with additional responsibilities can earn more than $120,000.
According to the Institute of Professional Engineers New Zealand (IPENZ), the average wage for electrical engineers in 2013 was about $95,000 a year.
(This information is a guide only. Find out more about the sources of our pay information)
What you will do
Electrical engineers may do some or all of the following:
develop, design or update specifications and designs for electrical systems and equipment
design methods to generate, distribute and manage electricity
design automated and computerised methods to control electrical processes
calculate the cost of projects, and materials needed
write reports and develop instruction manuals for installing new electricity systems and equipment
supervise the installation and maintenance of systems and equipment
oversee electricity system tests and correct any faults.
Skills and knowledge
Electrical engineers need to have:
knowledge of electronics
knowledge of circuit theory, heavy current or power electrical engineering and other electrical principles
an understanding of the equipment and safe practices associated with electrical engineering
knowledge of the laws, resource management and industry standards that apply to electrical engineering
design and drawing skills, including knowledge of computer-aided design (CAD) software.
Working conditions
Electrical engineers:
usually work regular business hours, but may have to be on-call or work irregular hours to meet project deadlines
usually work in offices, but also work in laboratories, workshops or on-site at power stations or building projects.
What's the job really like?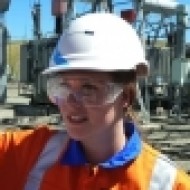 Rebecca Stewart
Power Systems Engineer
Helping to keep the national grid powered up
Rebecca's work involves designing systems to protect and improve the national electricity grid.
"I help keep the power running smoothly and efficiently. If there's a fault on a power line or if a disaster happens, using the right protection scheme will ensure that large, expensive equipment remains undamaged and can continue to supply power to the country."
What the job involves
For each of Rebecca's projects, she looks for a balance between creating innovative solutions and meeting industry regulations. She creates design drawings based on the current power standards, and modifies existing designs. She also checks work from draughtspeople, does computer modelling on electricity load flows, and analyses the results to identify areas for improvement.
Teamwork important to make sure a job is well done
Rebecca finds that she needs to be motivated and independent, but also able to work in a team.
"One of the major lessons I've learnt is how important your fellow workmates are. When working together on a project, it's imperative that you communicate effectively and co-operate to deliver high quality work that's on time and to budget."
(Story supplied by Futureintech, Engineering New Zealand)
Entry requirements
Professional engineers
Professional engineers work on large complex projects.To become a professional engineer, you need a four-year degree in engineering. This may be:
a Bachelor of Engineering – BE
a Bachelor of Engineering Honours – BE(Hons).
Engineering technologists
Engineering technologists work in more specialised and narrower fields than professional engineers.
To become an engineering technologist, you need a three-year degree in engineering, usually a Bachelor of Engineering Technology – BEngTech.
Secondary education
To enter tertiary training, a university entrance qualification (NCEA Level 3) is usually required. Useful subjects include maths with calculus, technology, physics and chemistry.
Personal requirements
Electrical engineers need to be:
accurate
safety-conscious
good at maths
adaptable
practical and able to do hands-on work if required
able to work well as part of a team
good project managers.
Useful experience
Useful experience includes work as:
an electrician
a mechanic
an electrical engineering technician.
Physical requirements
Electrical engineers must have normal colour vision, as electrical components are often colour-coded.
Registration
Professional engineers who meet set requirements may apply to the Institution of Professional Engineers New Zealand (IPENZ) to become a chartered professional engineer (CPEng).
Engineering technologists who meet set requirements may apply to IPENZ to be registered as currently competent.
Find out more about training
Engineering New Zealand

(04) 473 9444 - hello@engineeringnz.org - www.engineeringnz.org
Check out related courses
What are the chances of getting a job?
Despite the rising number of people in the role, demand for electrical engineers remains high. As a result, electrical engineer appears on Immigration New Zealand's long-term skill shortage list and Immigration New Zealand's construction and infrastructure skill shortage list. This means the Government is actively encouraging skilled electrical engineers from overseas to work in New Zealand.
Infrastructure investment creating more jobs for electrical engineers 
Demand for electrical engineers has grown with increased government spending on the upgrading and replacement of the national grid (the network that distributes electricity around New Zealand).
Power companies have also increased the rate at which they are building new high-voltage substations, in order to cope with increases in the population and the subsequent increased demand for power. This is contributing to demand for electrical engineers who specialise in substations and local power networks.
Types of employers
Most electrical engineers work for major power supply companies.
Electrical engineers can also work for engineering firms, where they design electrical systems for buildings and other projects.
Sources
Bradley, G, 'Transpower spends to beat Murphy's Law', accessed 13 May 2013, (www.nzherald.co.nz)
Hays Recruitment, 'Hays Quarterly Report, Energy', April 2013, (www.hays.net.nz).
Immigration New Zealand, 'Construction and Infrastructure Skill Shortage List', 17 December 2018, (www.immigration.govt.nz).
Immigration New Zealand, 'Long Term Skill Shortage List', 19 February 2018, (www.immigration.govt.nz).
Ministry for Business, Innovation and Employment, '2003-2012 Occupation Data' (prepared for Careers New Zealand), 2012.
(This information is a guide only. Find out more about the sources of our job opportunities information)
Progression and specialisations
Electrical engineers may move into management or project management positions. They may also become consultants at engineering consulting firms, or set up their own consultancies.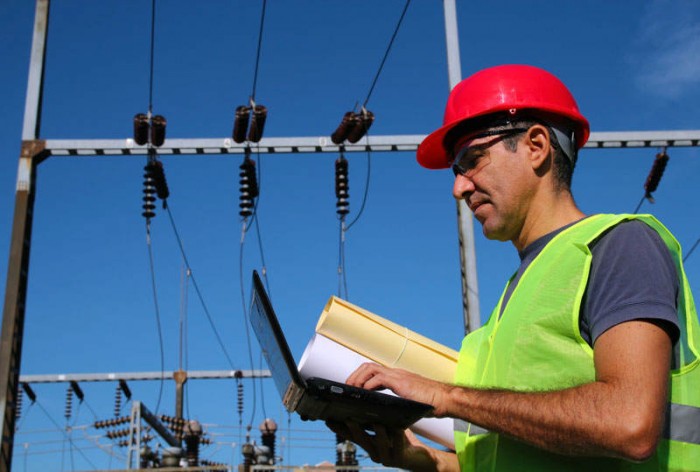 Last updated 1 February 2019