Civil Engineer
Mataaro Metarahi
Alternative titles for this job
Civil engineers plan, organise and oversee the building and maintenance of structures such as dams, bridges, sewerage systems and roads.
Pay
Civil engineers usually earn
Source: Engineering NZ, 2022.
Job opportunities
Chances of getting a job as a civil engineer are good due to a shortage of workers.
Pay
Pay for civil engineers varies depending on skills and experience.
Civil engineers usually earn an average of $100,000 a year.
Team leaders usually earn an average of $120,000.
Civil engineer managers can earn an average of $160,000.
Source: Engineering New Zealand, 'Remuneration Survey 2021 Snapshot', 2022.
(This information is a guide only. Find out more about the sources of our pay information)
What you will do
Civil engineers may do some or all of the following:
consult with clients, government officials, contractors and other professionals on the requirements of each project
decide if proposed construction and development sites are suitable
plan and design structures such as roads, drainage systems, buildings, dams or wharves
work out whether structures will be able to withstand the loads that will be placed on them by people, weather and other natural forces
prepare reports, working drawings and specifications
prepare cost estimates and evaluate the cost efficiency of projects
assess environmental impacts of proposed developments
get plans approved by relevant authorities and get building permits
supervise construction to ensure structures are built correctly.
Skills and knowledge
Civil engineers need to have knowledge of:
civil engineering and surveying methods
relevant legislation such as the Resource Management Act, the New Zealand Building Code, by-laws and town planning regulations
building materials, and how they work.
Working conditions
Civil engineers:
usually work regular business hours, but may also work evenings and weekends 
work in offices, and at outdoor work sites
may travel locally.
What's the job really like?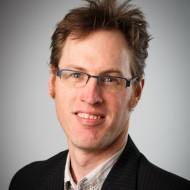 Alan Wightman
Geotechnical Engineer
Civil engineering productive and positive
"This job has worthy goals, and I like that," says geotechnical engineer Alan Wightman.
"At a basic level, I do something productive and positive – designing ways to improve things, helping find a good answer to somebody's problem." For example, if a client comes to Alan wanting to build on a steep site, he can advise if it can be done, and how.
Engineers are thinkers who can communicate
Alan says the best geotechnical engineers are problem solvers with good knowledge and experience. "They are people who like dealing with numbers and maths, and can communicate complex ideas to clients in a clear way."
Alan says he always makes sure his clients fully understand his advice. "Sometimes there is more than one solution to an issue. Option one might be cheaper but not perfect. Option two might cost more, but be more likely to solve the issue.
"Clients really appreciate it when you talk them through the problem and they get a solution they are happy with."
Civil engineer video
Sanna Soederlind talks about being a Civil engineer – 2.18 mins.
This is when real engineering happens. You have to fix the coffee machine.
My name is Sanna Soederlind. I am a civil engineer.
This is my day in the life of video.
Civil engineering is problem solving and coming up with ways
to resolve how best to service a city or a land development.
Ways to take care of rain water,
provide water supply and electricity and telecomms,
so like internet and foreign services to new developments around the
city. This here is
the Auckland Council maps to look at the zoning for a site,
and it allows us to find out things like the site happens to be in a stormwater
management area control.
So it basically just means that you have to reuse some of the rain water on site.
We've got quite a few people working from home at the moment,
but come on through. We've got a team of about 40 engineers here at Civics,
which is pretty cool.
Got a lot of grads all the way through to seniors working for us,
which we're pretty excited about.
When you first get into engineering, you'll probably be mostly desk-bound doing a lot of design work. Um,
but you might also get to go out with some of the more senior engineers.
So we're out here on an earthwork site where we're about to build the roads,
and so we are just here to inspect the progress and see that everything's going
all right on site. This here is going to be a road,
so you can see that they've cut the clay, put down some dura fabric,
and now they're starting to build up the layers that are later going to be a road.
In engineering, generally you'll need an engineering degree,
but in saying that, we also have scientists working for us.
If you're interested in an engineering degree,
I think one of the main things to think about is engineering is more interactive
than you might think after going to uni.
I used to think it was all about calculations and spreadsheets,
but there are a lot of softer values though.
Communication and group work is actually really important for what you're gonna
be doing in your day to day.
Entry requirements
To become a civil engineer you need to have a Bachelor of Engineering with Honours.
Secondary education
NCEA Level 3 is required to enter tertiary training. Useful subjects include maths, English, chemistry, physics, digital technologies, and construction and mechanical technologies.
Personal requirements
Civil engineers need to be:
skilled at accurately analysing and interpreting information
practical and logical, with good problem-solving skills
good at communicating
safety-conscious
good at planning and organising
creative and innovative, with good design skills
able to work independently and in a team.
This is a good job for people who like numbers and can communicate complex ideas in a clear way.

---

Alan Wightman

Geotechnical Engineer
Useful experience
Useful experience for civil engineers includes:
building, construction, roading or agriculture work
environmental, draughting or surveying work
practical work such as site investigations or geotechnical testing.
Physical requirements
Civil engineers need to be reasonably fit as they may have to walk long distances to work sites, and carry equipment.
Registration
Professional engineers who have five to eight years of experience can apply to Engineering New Zealand to become a chartered professional engineer (CPEng).
Find out more about training
Association of Consulting Engineers of NZ (ACENZ)

Connexis

Engineering New Zealand

New Zealand Institute of Highway Technology (NZIHT)
Check out related courses
What are the chances of getting a job?
Shortage of civil engineers
Opportunities for civil engineers are good due to a shortage of workers, and high demand for their services.
Civil engineer, environmental engineer, geotechnical engineer, and structural engineer appear on Immigration New Zealand's long-term skill shortage list. Civil engineer and structural engineer also appear on Immigration New Zealand's construction and infrastructure skill shortage list. This means the Government is actively encouraging skilled engineers from overseas to work in New Zealand.
According to the Census, 8,430 civil engineers worked in New Zealand in 2018.
Range of factors contribute to demand for civil engineers
Demand for civil engineers is expected to remain strong due to:
increased government investment in infrastructure such as roads, water collection, wastewater management and public buildings
new environmental standards, which mean many local authorities have to upgrade their water infrastructure
New Zealand's growing population, which means greater demand for new housing and new power-generating equipment and stations
the Canterbury earthquakes, which damaged many structures such as roads, bridges and buildings.
Types of employers varied
Civil engineers may work for:
private engineering consultancies
regional and local government authorities
government agencies such as the New Zealand Transport Agency
construction firms and property developers
infrastructure and utility companies such as railway and electricity companies.
Sources
Adriaansen, R, recruitment consultant, RobLawMax Recruitment, careers.govt.nz interview, July 2019.
Engineering e2e website, accessed July 2019 (www.engineeringe2e.org.nz).
Engineering New Zealand website, accessed July 2019, (www.engineeringnz.org).
Hays, 'Construction, Architecture and Engineering Salary Insights', accessed July 2019, (www.hays.net.nz).
Immigration New Zealand, 'Civil Engineer Jobs in New Zealand', accessed July 2019, (www.newzealandnow.govt.nz).
Immigration New Zealand, 'Construction and Infrastructure Skill Shortage List', 27 May 2019, (www.immigration.govt.nz).
Immigration New Zealand, 'Long Term Skill Shortage List', 27 May 2019, (www.immigration.govt.nz).
Stats NZ, '2018 Census Data', 2019.
(This information is a guide only. Find out more about the sources of our job opportunities information)
Progression and specialisations
Civil engineers may progress to work as contractors, or focus on work such as:
project management
construction management
planning
estimation
health and safety.
Civil engineers may also specialise in an area of civil engineering such as:
Coastal Engineer

Coastal engineers are involved in protection and erosion work along coasts and rivers. They design coastal structures such as sea walls, marinas and ports, and assess their environmental effects

Earthquake/Seismic Engineer

Earthquake/seismic engineers make structures, such as buildings and bridges, more resistant to earthquake damage.

Environmental Engineer

Environmental engineers assess the impact of engineering projects on water, soil, air and noise levels, and create ways to minimise this impact. They also plan and design systems to treat and remove waste.

Fire Engineer

Fire engineers advise people on how to apply fire safety features to buildings so that they meet the New Zealand Building Code. They also design features to help keep people and property safe in the event of a fire.

Geotechnical Engineer

Geotechnical engineers design the foundations of large structures, such as dams, tunnels, retaining walls or jetties, and assess how the soil and rock they are built on may affect them.

Quantity Surveyor

Quantity surveyors manage construction project finances. They calculate a budget based on their clients' requirements, and prepare detailed estimates to ensure the budget is sufficient for each stage of construction as the project develops.

Structural Engineer

Structural engineers analyse, design and manage the construction of a range of load-bearing structures such as houses, commercial buildings, sports stadiums, and bridges.

Transport Engineer

Transport engineers design, plan and supervise the building and repair of infrastructure such as roads, pavements, railways and tunnels. They may also research driver behaviour and transport safety and efficiency.

Water Resources Engineer

Water resources engineers design, organise and supervise the building and repair of structures such as dams, canals and irrigation systems. They also analyse natural waterflow systems such as streams, rivers and lakes, and work on urban drainage, flood and stormwater management projects.
Last updated 6 June 2023