Mechanical Engineer
Mataaro Pūkaha
Alternative titles for this job
Mechanical engineers design and give advice on the building and repair of machines and tools. They also investigate problems and faults with machinery, and study ways to improve manufacturing and energy production.
Pay
Mechanical engineers earn an average of
Mechanical engineers working as patent attorneys can earn
Source: Seek and NZIPA, 2023.
Job opportunities
Chances of getting a job as a mechanical engineer are good due to high demand for their services.
Pay
Pay for mechanical engineers varies depending on qualifications, area of specialisation, experience and employer.
Mechanical engineers usually earn $85,000 to $105,000 a year.
Registered patent attorneys
Mechanical engineers working as registered patent attorneys usually earn $75,000 to $120,000 a year.
Senior patent attorneys can earn $120,000 to $180,000 or more a year.
Sources: Seek, 2023; and New Zealand Intellectual Property Attorneys Inc, 2023.
(This information is a guide only. Find out more about the sources of our pay information)
What you will do
Mechanical engineers may do some or all of the following:
find out what their clients need
investigate existing systems and prepare reports based on findings
research energy sources, machinery and materials
study the environmental and safety aspects of planned work
prepare plans and drawings of machines and parts 
use computer-aided design (CAD) software to design and model plans
prepare cost estimates for jobs
supervise the building, installation, repair and replacement of systems
review and test new systems.
Skills and knowledge
Mechanical engineers need to have:
knowledge of mechanical processes
knowledge of physics, electronics and thermodynamics (how energy is converted to heat to make machinery move)
knowledge of different gases
knowledge of safety regulations and quality standards
mathematical modelling skills
knowledge of any relevant legislation such as the Resource Management Act, the New Zealand Building Code, local by-laws and town planning regulations
computer skills, including the ability to use computer-aided design (CAD) software
communication skills including presenting and report writing.
Working conditions
Mechanical engineers:
usually work regular business hours but may be required to work evenings and weekends to fit in with process schedules and meet deadlines 
work in workshops, factories and offices and on building sites
may have to work around heavy machinery or at heights, or in noisy and dirty conditions
may have to travel between sites locally or supervise projects overseas.
What's the job really like?
Mechanical engineer video
Thomas Picken talks about life as a mechanical engineer – 1.47 mins.
Hi, my name is Thomas Picken and I'm a mechanical engineer.
Being a mechanical engineer,
we do work for large companies and just design their power
plants or water treatment plants and things like that. Three main things;
I do project management, sending what we need to on time. Design work.
A bad design, especially in our industry, can have pretty major consequences.
With things like wastewater treatment, if you don't design a plant right,
it can cause the plant to fail when you start up. Thirdly,
specializing in certain softwares. Within a company like ours,
we have a lot of different software that is tailored towards different projects.
This is called Matterport. We use it with our 360 cameras.
This allows us to kind of go on site and you just take multiple scans of the
area. It has a whole scan of this area,
so it's quite easy to not have to go on site every time you need to check
something. So I finished high school and then did a 4 year mechanical
engineering degree and I've been here for 2 and a half years. So this is where all
the PPE gear is held.
We have kits like this so when you go on site for different places,
there can be some hazards and bio hazards.
So mainly waste water treatment and things. Yeah, that's um,
work safety boots here. Hard hat, earmuffs,
high-vis shirt. My one piece of advice would be make sure that you go
out into the industry,
experience all the different types of mechanical engineering.
'Cause it is quite broad so you can work in many different sectors.
When you finish a design and you see that being constructed and kind of
actually being used and seeing something that you yourself have created, that's,
yeah, really interesting.
Entry requirements
To become a mechanical engineer you usually need to have a Bachelor of Engineering (Mechanical).
Some companies employ people with a New Zealand Diploma in Engineering and relevant work experience.
Secondary education
NCEA Level 3 is required to enter tertiary training. Useful subjects include digital and visual communication, English, maths, physics and chemistry.
Additional requirements for specialist roles:
Patent attorney
To become a patent attorney you need to:
have a relevant qualification at Level 5 or above, in an area such as engineering, science or technology, which may have inventions that can be patented
understand the subject in depth
register with the Trans-Tasman IP Attorneys Board and complete approved courses.
Personal requirements
Mechanical engineers need to be:
accurate, with an eye for detail
organised, with good project-management skills
practical and good at problem-solving
able to work well under pressure
able to work well independently and in a team.
Useful experience
Useful experience for mechanical engineers includes:
work with machinery, engines, electrical or electronics
work in an industrial plant or factory
work in engineering or building
working with tools
technical drawing.
Find out more about training
Engineering New Zealand

(04) 473 9444 - hello@engineeringnz.org - www.engineeringnz.org
Check out related courses
What are the chances of getting a job?
Mechanical engineering skills in demand
Demand for mechanical engineers is high due to:
a strengthening manufacturing sector
a strong building and construction sector
demand from the agricultural sector
not enough people training and gaining relevant qualifications.
Mechanical engineer, industrial engineer and production or plant engineer appear on Immigration New Zealand's long-term skill shortage list. This means the Government is actively encouraging skilled mechanical engineers from overseas to work in New Zealand.
According to the Census, 12,177 mechanical engineers worked in New Zealand in 2018.
Range of employers
Most mechanical engineers work for private companies or consultancies across a broad range of industries, including:
manufacturing
building and construction
building services
product development
aviation, boat building and transport
agriculture
water and waste water
energy.
Sources
Gooch, S, associate professor, University of Canterbury, Careers New Zealand interview, September 2016.
Immigration New Zealand, 'Long Term Skill Shortage List', 27 May 2019, (www.immigration.govt.nz).
Institution of Professional Engineers New Zealand website, accessed September 2016, (www.ipenz.nz).
Nicklin, F, mechanical engineer, Beca, Careers New Zealand interview, September 2016.
Stats NZ, '2018 Census Data', 2019.
(This information is a guide only. Find out more about the sources of our job opportunities information)
Progression and specialisations
Most mechanical engineers work as employees of engineering companies or companies that use engineering services. As they gain more experience they may progress into consultancy and project management roles.
Mechanical engineering is a broad discipline and most people employed in the role develop specific skills in a particular area such as:
Agricultural Engineer

Agricultural engineers perform and supervise engineering work related to the use and development of agricultural land, buildings, machines and equipment.

Bio-engineer

Bio-engineers apply physics, mathematics and engineering sciences to address problems in biology and medicine.

Energy Engineer

Energy engineers work with energy efficiency, energy services, facility management, plant engineering, environmental compliance and alternative energy technologies.

Heating, Ventilation and Air-conditioning Engineer

Heating, ventilation and air-conditioning engineers design and supervise the building, installation, maintenance and repair of heating, ventilation and air-conditioning systems and equipment.

Manufacturing Engineer

Manufacturing engineers turn raw materials into a new or updated product in the most economic, efficient and effective way possible.

Rail Engineer

Rail engineers deal with the design, construction and operation of all types of railway systems.

Robotics Engineer

Robotics engineers create new uses for robots, designing improved robots for existing systems, or repairing and maintaining industrial robots.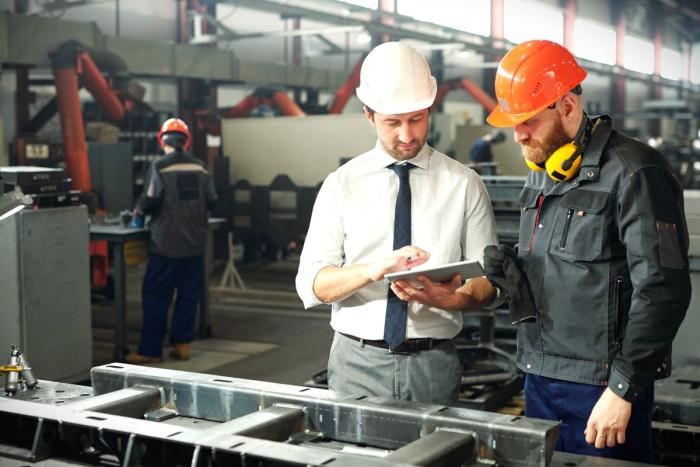 Last updated 6 November 2023