Office Administrator
Kaiwhakarite ā-Tari
Alternative titles for this job
Office Administrators perform a range of administrative tasks to make sure an organisation runs efficiently.
Pay
Office administrators with up to three years' experience usually earn
Office administrators with more experience usually earn
Job opportunities
Chances of getting a job as an office administrator are average for people without experience, but good for those with experience.
Pay
Pay for office administrators varies depending on their experience and skills.
Office administrators with up to three years' experience usually earn between $51,000 and $57,000 a year.
Office administrators with more than three years' experience can earn between $56,000 and $65,000.
Source: Hays, 'The FY 22/23 Hays Salary Guide', 2022.
(This information is a guide only. Find out more about the sources of our pay information)
What you will do
Office administrators may do some or all of the following:
organise meetings, prepare agendas and take minutes
create, oversee, distribute and file correspondence and documents
work on reception
monitor and maintain equipment and supplies
prepare and track budgets, pay bills, and do banking and invoicing
ensure health and safety issues are addressed, including making staff aware of building safety procedures and safe work practices
project or database management
update websites
research, records management and filing.
Skills and knowledge
Office administrators need to have knowledge of:
software such as Microsoft Office or Excel
website management and database systems
budgeting and office finance systems
health and safety laws
keyboard and computing skills
minute taking and report writing.
Working conditions
Office administrators:
usually work regular business hours but may work part time or in evenings or weekends
usually work in offices.
What's the job really like?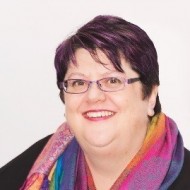 Alison McKessar
Training and Education Co-ordinator
What does your job involve?
"I work for the Australian and New Zealand College of Anaesthetists. I look after a couple of committees which also involves booking travel and catering. There are a number of administrative tasks that I undertake, such as report writing, website updates and document preparation. One of the committees changes members every year and I run the process for nominations, and elections if necessary.
"I'm also responsible for all the anaesthesia written, and medical and clinical examinations that take place in New Zealand."
What are the main challenges?
"The exams require a lot of time-critical tasks and I need to be really organised. I use checklists to ensure I don't miss anything but it can be very stressful."
What are your hours like?
"My normal day is 8.45am to 4.45pm and most of the time I don't need to work late. However, the exams are sat at the same time as in Australia so I do work until 7pm when they take place, and on a Saturday twice a year. However, because the exams and courses are held in different places around New Zealand, I get to do a bit of travel which I really enjoy."
Administration officer (despatch administrator)
Miciah Tait talks about life as a despatch administrator – 1.43 mins.
Hi, my name is Miciah Tait and I'm a dispatch administrator.
So my job is making sure that these truck drivers here that drive these big
trucks, get paid. They'll go out, deliver their deliveries,
then I'll have run sheets come in. I check them over,
make sure their hours match and make sure they get paid correctly. So at the
moment,
I am checking [that] these logbooks of my truck drivers
match the times that they've clocked in on our online website.
And my position. I cover 44 truck drivers. So once the truck drivers head off,
they make multiple stops along their journey just like this here.
As you can see, this truck driver started in Auckland and traveled to Tūrangi
and then traveled back to Auckland. Sweet.
So this is a dispatch area here where I grab all my drivers' log books.
So after a shift the truck drivers drop in their logbooks and I come in here
and grab them. So yeah, it's a pretty entry level job.
You don't need any qualifications. When I first applied here,
I was very anxious and overwhelmed with the thought of being in the office.
I didn't feel smart enough, I guess .
But ever since I've started this job,
those little butterflies and everything have gone away. One of the best things
about my job is probably the office atmosphere. It's a very nice,
very busy beehive. So yeah, there's a lot of good banter that happens in here,
and it just makes it enjoyable.
Entry requirements
There are no specific requirements to become an office administrator. However, a business administration qualification, such as a certificate or diploma, may be useful.
Office administrators can complete a New Zealand Certificate in Business (Levels 3 and 4) or a New Zealand Diploma in Business (Level 5) while working. Industry training organisation Skills oversees workplace assessments.
Office administrators may also become members of the Association of Administrative Professionals New Zealand (AAPNZ), which offers professional development opportunities.
Secondary education
No specific secondary education is required for this job, but accounting, businesses studies, digital technologies, English and maths to at least NCEA Level 2 are useful.
Personal requirements
Office administrators need to be:
organised, and able to prioritise and multitask
good communicators and skilled writers
able to work well in a team environment
able to solve problems and show initiative
friendly and approachable
discreet and diplomatic when dealing with confidential issues.
Useful experience
Useful experience for office administrators includes:
administration or reception work
customer service experience
accounting
information technology (IT) work.
Find out more about training
Association of Administrative Professionals NZ

admin@aapnz.org.nz - www.aapnz.org.nz

Skills

0508 754 557 - support@skills.org.nz - www.skills.org.nz
Check out related courses
What are the chances of getting a job?
Multi-skilled office administrators in demand
Your chances of securing a job are best if you can combine general administration skills with skills in other areas such as accounting support, data entry, reception, health and safety or human resources. This is because some organisations have combined two administration jobs into one to save costs.
According to the Census, 36,231 office administrators worked in New Zealand in 2018.
Software skills improve chances of getting a job
Entry-level office administrators can improve their chances of getting a job if they have experience using software such as Microsoft Excel and Microsoft Dynamics, Salesforce, or MYOB, as employers report a shortage of people with these skills.
Types of employer are varied
Most organisations employ administration staff, so you can work for a variety of employers including:
private businesses
hospitals
government departments
local government
the armed forces
legal offices
education institutes
not-for-profit organisations.
Sources
Hays, 'Jobs in Demand July - December 2018', accessed December 2018, (www.hays.net.nz). 
Honeychurch, M, business director, Hays, careers.govt.nz interview, September 2018.
McKessar, A, president, Association of Administrative Professionals New Zealand, careers.govt.nz interview, September 2018.
Stats NZ, '2018 Census Data', 2019.
(This information is a guide only. Find out more about the sources of our job opportunities information)
Progression and specialisations
Office administrators may move into other administrative roles, such as personal or executive assistant, or office manager. With further training, administration officers may progress to become event or project managers.
Last updated 25 September 2023