Event Manager
Kaiwhakahaere Tauwhāinga
Alternative titles for this job
Event managers plan, promote and run events, such as conferences, for a variety of clients.
Pay
New event managers usually earn
Event managers with three or more years' experience usually earn
Source: Hays and Robert Walters, 2021.
Job opportunities
Chances of getting a job as an event manager are good due to demand for their services.
Pay
Pay for event managers varies depending on experience. New event managers often start out as event assistants or event co-ordinators.
New event managers usually earn between minimum wage and $50,000 a year.
Event managers with three or more years' experience usually earn $50,000 to $75,000, or more.
Sources: Hays, 'FY 2020/21 Salary Guide Australia and New Zealand', 2021; and Robert Walters, 'Salary Survey 2021', 2021.
(This information is a guide only. Find out more about the sources of our pay information)
What you will do
Event managers may do some or all of the following:
develop concepts for an event
work closely with clients, contractors, staff and volunteers
train volunteers
create plans and documentation for the event
work out and manage a budget for the event
book the venue or venues, and event equipment
promote and market the event to media and relevant target groups
oversee the running of the event
deal with enquiries about the event
organise funding, sponsorship and ticketing for the event
evaluate the event and process.
Skills and knowledge
Event managers need to have knowledge of:
the entertainment and hospitality industries
venues, contractors and suppliers used by the events industry
social media
how to network
relevant health and safety requirements.
Working conditions
Event managers:
usually work regular business hours, but may also work weekends or evenings
usually work in offices and wherever events are held, including indoor and outdoor venues and facilities
may travel to events around New Zealand.
What's the job really like?
Event manager video
Tania Hakaraia talks about being a film festival event manager – 3.08 mins.
Tania: I'm Tania Hakaraia and I'm the festival co-ordinator.

Well the part of it, pretty much anything that needs doing Libby passes on to me I will do but concentrating this year mostly on the ticketing, getting our ticketing up and running. Liaison with the schools, with the community, volunteers, volunteers, this is our first year of using the volunteer system and so co-ordinating that, so we can find out what roles we actually need volunteers for.

It's been a lot more than last year, during festival week probably from about five in the morning through until 10 at night by the time I clear emails again, and the lead-up to the festival, there's just been weeks of it really.

I got involved, well, my husband is Libby's cousin and a couple of years ago, a few years now she made a little film out on our marae called 'The Lawnmower Men of Kapu'. And then got taken to the Wairoa Film Festival, so we went to Wairoa, Pat and I and a couple of friends and that was our first experience of an international film, well any film festival. So we spent the time up there and came back and said that was so neat, getting to see this especially short films that we don't see we should have one in Otaki. In the mean time Libby is doing a lot of travelling overseas and they're saying to her 'When is New Zealand going to have an indigenous film festival?'

As your kids grow up you participate in all sorts of things. I used to be involved with horse shows years ago when I was young, so you know the ins and outs of various things that need to be done, but one thing that helped us or helped me tremendously was we were invited over to the Imaginative Film Festival in Canada last year. Jason the executive director he said 'Look if you guys can get here we'll look after you' and they gave us access. They gave us access to the films, we could talk to people, we could just get the whole feel of it, we were able to go along to various meetings – there's quite a lot of meetings that go on while they're there, meet up with people, talk and find out that way, so that helped tremendously for this year.

I think it's enthusiasm, time, dedication, just don't expect to get a lot of money out of it cos there's not, yeah, just, communication is the biggest thing, which is really what filmmaking is about isn't it. And dedication and passion, at my age I've discovered something new that I'm, I'm loving.
Entry requirements
To become an event manager, you need to have prior experience in running events and/or a relevant qualification. Training and study options include:
on-the-job training and study towards a tertiary qualification such as the New Zealand Certificate in Tourism Conventions and Incentives (Level 4), or the New Zealand Diploma in Tourism Conventions and Incentives (Level 5)
a Graduate Diploma in Event Management (Level 7)
a degree in marketing, tourism and hospitality, communications, or applied management (with a major in event management).
Volunteering at events is a good way of getting experience in event management.
Secondary education
There are no specific secondary educational requirements, but useful subjects include accounting, business studies, economics, English, home economics (food and nutrition) and maths.
Personal requirements
Event managers need to be:
creative, imaginative and adaptable
confident, enthusiastic and motivated
excellent at planning, organising and decision making
good at negotiating
experts in writing and communication
able to pay attention to detail
able to work well under pressure.
Useful experience
Useful experience for event managers includes:
public relations and marketing work
media or communications work
work in the hospitality, tourism or outdoor education industries
theatre, music or film work
project management and administration.
Physical requirements
Event managers need to be reasonably fit, as they may assist in setting up and running events.
Registration
Event managers may choose to become members of the New Zealand Events Association (NZEA).
Find out more about training
NZ Events Association (NZEA)

027 467 4564 - info@nzea.co - nzea.co

ServiceIQ

0800 863 693 - intel@serviceiq.org.nz - www.serviceiq.org.nz
Check out related courses
What are the chances of getting a job?
Multi-skilled, qualified events managers in demand
Demand for event managers to work for local authorities and private companies is good. Your chances of getting a job are best if you have:
event management, public relations and marketing skills
hands-on, practical experience
a tertiary qualification related to event management. 
However, restrictions to control the spread of the COVID-19 pandemic may affect work opportunities for event managers who work in the arts, especially in music events. Demand may improve as restrictions to control the spread of the pandemic ease.
According to the Census, 3,888 event managers worked in New Zealand in 2018.
Types of employers varied
Event managers can work on short-term projects or be permanent employees. They may work for:
event management and conference management companies
large corporate organisations
local government bodies such as city and district councils
charities and not-for-profit organisations
sporting organisations
educational institutions such as universities.
Some event managers are self-employed, for example as wedding planners.
Sources
Auckland University of Technology, 'A Future in Event Management', accessed March 2021, (www.aut.ac.nz).
Cook, A, 'COVID-19: New Zealand Event Industry Calls on Government to Revise Support Scheme as it Struggles Under Red Traffic Light Restrictions', 29 January 2022, (www.newshub.co.nz).
Creative New Zealand, 'COVID-19 Protection Framework and the Arts Sector', 22 December, 2021, (www.creativenz.govt.nz).
Hays, 'FY 2020/21 Salary Guide Australia and New Zealand', accessed March 2021, (www.hays.net.nz).
New Zealand Events Industry Association website, accessed March 2021, (www.nzea.co).
Robert Walters, 'Salary Survey Results', accessed March 2021, (www.robertwalters.com).
Stats NZ, '2018 Census Data', 2019.
(This information is a guide only. Find out more about the sources of our job opportunities information)
Progression and specialisations
Event managers may progress to start their own business, or work as directors of event management companies.
Event managers may also move into:
venue management
fundraising
charity or not-for-profit management
event marketing
project management.
In some larger event management companies there are opportunities to specialise in areas such as:
event logistics
event fundraising and sponsorship
event marketing and communications
event administration.
Some event managers specialise in organising weddings.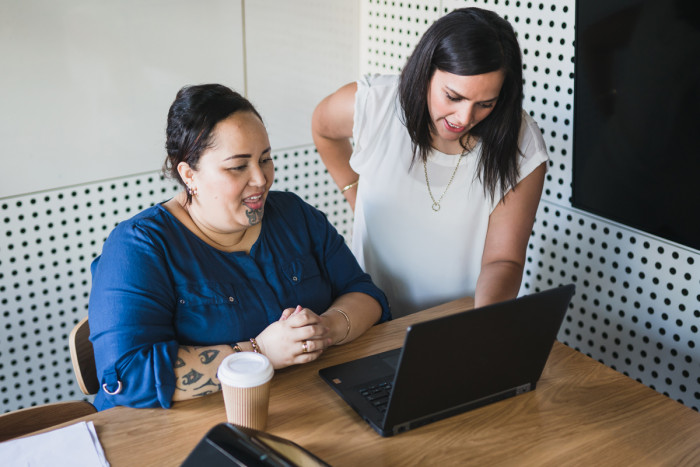 Last updated 25 September 2023