COVID-19 and the labour market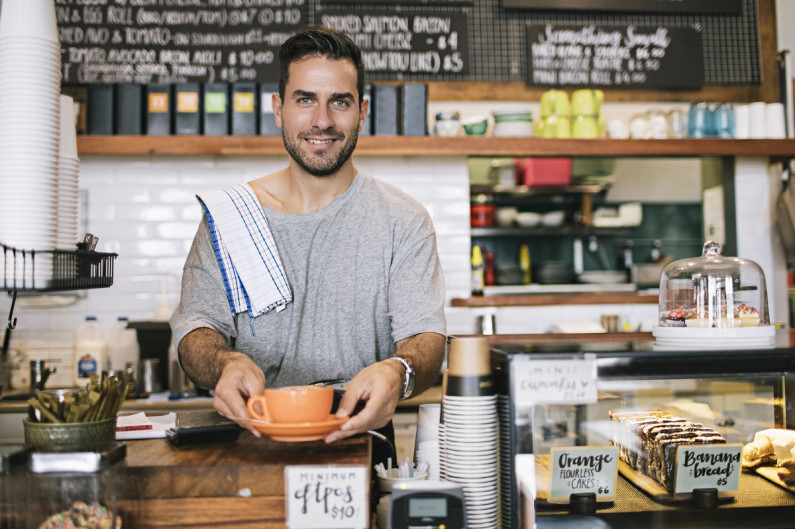 Find out how the COVID-19 pandemic has affected jobs in New Zealand, and where the opportunities are now.
What's on this page?
Note: the economic situation is changing rapidly, so our information is subject to change.
How COVID-19 affected the New Zealand labour market
The effect of the COVID-19 pandemic on jobs was uneven in 2020, with some industries growing, and others shrinking.
Industries with the greatest job losses – such as accommodation and food services, and transport – were affected by border closures, which meant no international tourists.
Health care job numbers increased due to higher demand for services during the pandemic. However, not all industry growth was related to COVID-19. For example, the existing high demand for housing led to increased job numbers in construction.
Industries where job numbers fell
In the year to December 2020, the following industries declined:
Accommodation and food services – 7,772 jobs lost.
Administrative and support services – 5,340.
Transport, postal and warehousing – 4,871.
Arts and recreation services – 3,169.
Wholesale trade – 1,880.
Information media and telecommunications – 1,543.
Manufacturing – 1,448.
Retail trade – 1,341.
Rental, hiring and real estate services – 1,008.
Mining – 204.
Industries where job numbers rose
In the year to December 2020, the following industries grew:
Health care and social assistance – 8,816 jobs added.
Construction – 8,563.
Public administration and safety – 7,630.
Education and training – 5,549.
Financial and insurance services – 4,166
Professional, scientific and technical services – 1,936.
Other services – 1,843.
Agriculture, forestry and fishing – 1,540.
Electricity, gas, water and waste services – 1,286 jobs added.
Help and options if your job was affected by COVID-19
Get help with career planning and looking for a job
If your job was affected by the COVID-19 pandemic, you can get advice from a professional career expert. They can help you to:
make a personalised career plan
gain confidence
find work or training.
You can make an appointment to talk to a career expert on the phone. Depending on where you live, you may also be able to visit a career advice pop-up site.
Train or retrain without course fees
For selected areas where employers need staff, you may be able to train or retrain without having to pay course fees or compulsory costs.
The Targeted Training and Apprenticeship Fund (TTAF) covers apprenticeships, micro-credentials, certificates and diplomas from Level 2 to Level 6 in the following areas, and includes fees and compulsory costs for many qualifications. It covers:
electrical engineering
community support (including youth work and care for the elderly), counselling, and community health (including mental health and addiction support)
conservation
construction, including building, plumbing and civil engineering
information technology
manufacturing and mechanical engineering and technology
primary industries, including agriculture, horticulture and viticulture, fisheries and aquaculture, and forestry
road transport, including heavy truck driving.
First-year fees-free study 
If the qualification you're interested in isn't part of the TTAF, you may be eligible for one year's fees-free training if you haven't done tertiary training before. 
Investigate new job opportunities
In response to the COVID-19 pandemic, the Government has provided funding to help employers keep staff, and to create new jobs to:
construct and improve roads and public transport, schools, hospitals and housing
restore wetlands and rivers, regenerate native bush, control pests and weeds, and do other nature-based work.
The Government also announced financial support for the arts, aviation and international education.
Find out more
Sources
Ardern, Rt Hon J, 'New Cabinet Focused on COVID-19 Recovery', 2 November 2020, (www.beehive.govt.nz).
Connected website, accessed February 2021, (www.connected.govt.nz).
Manatū Taonga, 'Briefing for Incoming Minister of Arts, Culture and Heritage', November 2020, (www.beehive.govt.nz).
Ministry of Business, Innovation and Employment, 'Construction Fact Sheet – January 2021', 11 February 2021, (www.mbie.govt.nz).
New Zealand Education, 'Recovery Plan for the International Education Sector', accessed February 2021, (www.enz.govt.nz).
Niall, T, 'COVID-19: Govt Rescue Package for Public Transport Extended, Will Now Cost $83m', 22 January 2021, (www.stuff.co.nz).
O'Connor, Hon D, 'Jobs for Nature Funding Will Create Training and Employment Opportunities', 19 January 2021, (www.beehive.govt.nz).
Stats NZ, 'Jobs up in December, but Annual Growth Slows', 29 January 2021, (www.stats.govt.nz).
Wood, Hon M, 'Next Stage of Airfreight Scheme Keeps Critical Freight Flowing', 13 December 2020, (www.beehive.govt.nz).
Updated 8 Mar 2021