Get the best start for your job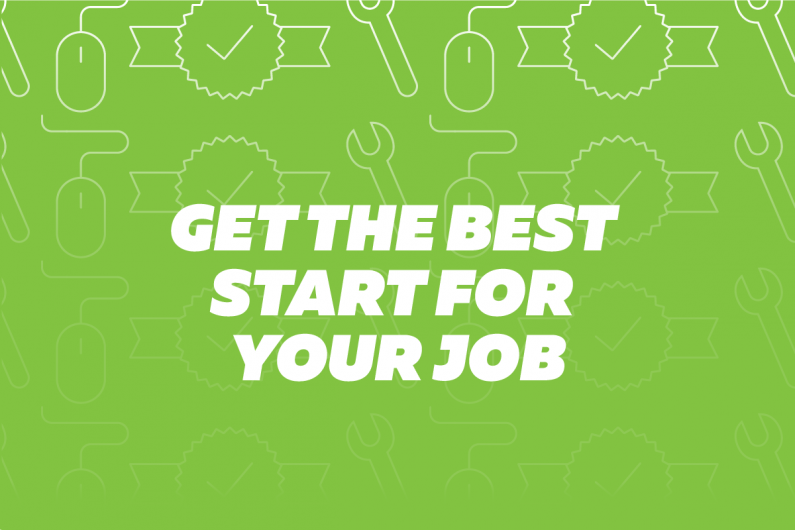 Find out what to do before you start work, and in your first days in your new role.
Accepted a job offer? Congratulations. Here's how to prepare for your first day and weeks at work.
Find out the details of your new job
Your employment agreement should list your work hours, pay rate, and what tasks you will do. Also find out:
the date and time your employer expects you to start
where your workplace is – it may not be where your interview was
the dress code and whether you need to bring any special clothes, footwear or tools
whether a uniform is required, and if so where you get it and who's responsible for cleaning it
if parking is provided.


Prepare for your first day at work
You may need to:
decide how you'll get to work and find out how long it will take
make arrangements for childcare, or care of others you are responsible for
make sure you have particular clothes, footwear and tools.
If your new job is not where you live currently, you'll also need to find accommodation.
Sort out your money
If this is your first job you may need to:
set up a bank account
get an Inland Revenue Department (IRD) number (for your tax)
set up a KiwiSaver account
find out how to make and use a budget.


Your first weeks at work – what your employer is looking for
You don't necessarily need to know how to do all the tasks in your job description when you start work. However, most employers want staff who:
ask if they're not sure how to do something
are friendly and willing to work as part of a team
keep themselves safe at work
are problem-solvers and able to show initiative


Understand your employment agreement and your rights at work
Employment New Zealand's website has information about:
your rights at work
employment agreements
work hours and working arrangements
annual leave and other leave
pay
how to resolve work problems.
Updated 8 Oct 2020