Find a new way of working: entrepreneurship and portfolio careers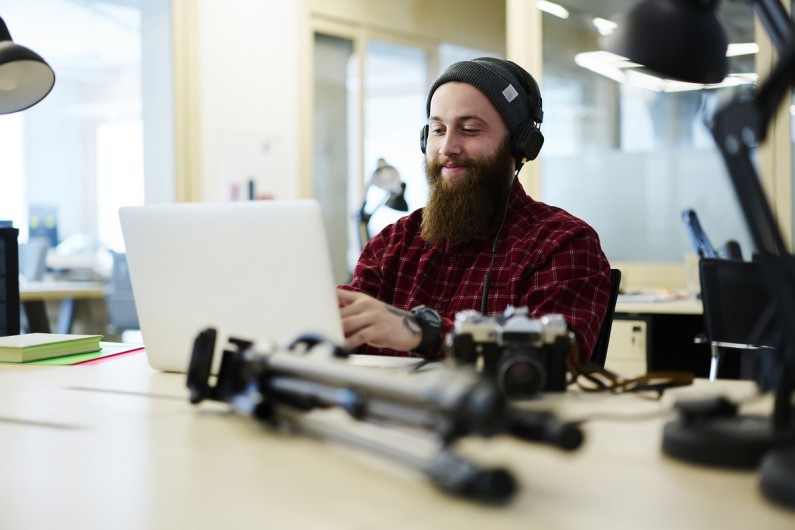 Continuing our future of work series – we talk about opportunities for self-employment in the new gig economy.
There's more to work than the nine-to-five job
The way we work is evolving and changing. There's a gradual move away from the traditional full-time role to temporary contracts, and the number of people in short-term casual work – or the gig economy – may increase.
In the new work order, you may find yourself:
working for more than one employer
starting your own business
working in a virtual team, especially if you're in the writing, creative or multimedia space.
Self-employment provides scope and freedom, but also uncertainty
There are positives to the shift away from the nine-to-five working style. As a freelancer – someone who does contract work – you can select from temporary jobs and projects around the world. The digital age allows workers to be increasingly mobile and work from anywhere.
A growing number of people are also taking up a portfolio lifestyle – a more flexible way of working that gives you the freedom to plan your work around your life, and explore several interests at once.
Challenges come with these ways of working, however. For example, you may have gaps in your employment, so you need to be financially prepared to manage fluctuations in your income.
Take advantage of technology to start your own business and make a difference
Advances in technology have made it easier than ever to establish the networks to start a new business. By taking advantage of social media and other digital platforms, you can connect with people worldwide.
Like some inspirational Millennials and Generation Zers who have set up charitable businesses and non-profit organisations, you could find your niche in work that aligns with your personal values and make a real difference in the world. Perhaps it'll be your mission to help tackle some of the most pressing global issues, like inequality and sustainability of the planet?  
If you'd like to be an entrepreneur, you'll need to do some research. You may already have a bright idea, but there's a lot more involved in getting a business up and running. A mentor or business incubator can advise on the practical steps for setting up a successful business.
Get more future of work articles
Our future of work article series explores the latest career research to show how technology will transform your career.
Sources
AI Forum New Zealand, 'Artificial Intelligence: Shaping a Future New Zealand', May 2018, (www.aiforum.org.nz).
Evans, K, 'New HR Data from Upwork Reveals Talent Shortages Lead to Workforce Strategy Innovation', 19 June 2018, (www.upwork.com).
Foundation for Young Australians, 'The New Work Order – Ensuring Young Australians have Skills and Experience for Jobs of the Future, not the Past', 2015, (www.fya.org.au).
Hussenot, A, 'Is Freelancing the Future of Employment?', 15 August 2017, (www.theconservation.com).
Manyika, J, et al, 'A Future that Works: Automation, Employment, and Productivity', January 2017, (www.mckinsey.com).
Rouse, M, 'Gig Economy', May 2016, (www.whatis.com).