Furniture Finisher
Kaiwhakaoti Taonga Rākau
Alternative titles for this job
Furniture finishers prepare the final surface of items of furniture and apply stain, lacquer, paint, oil or wax.
Pay
Qualified furniture finishers usually earn
Job opportunities
Chances of getting a job as a furniture finisher are average due to increasing apprenticeship opportunities, but the occupation is small.
What you will do
Furniture finishers may do some or all of the following:
provide quotes to customers
remove or repair furniture surfaces on old furniture or other wooden items
sand and rub wood to smooth its surface
apply wood stain, polish, paint, oil or wax finish.
Furniture finishers who run their own business also need small business skills.
Skills and knowledge
Furniture finishers need to have knowledge of:
different kinds of wood and furniture styles
furniture stains and polishes
polishing and painting techniques.
Working conditions
Furniture finishers:
work regular business hours, but may also work overtime during busy periods
work in small factories or workshops
work in conditions that can be fumy due to solvents, paints and stains.
What's the job really like?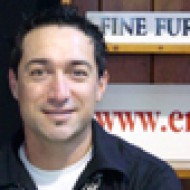 Jason Akuhata-Brown
Furniture Finisher
Hooked on working with wood
Jason Akuhata-Brown uncovered a lot more than bare wood when he sanded down his first old chest of drawers. "I decided to restore an old chest of drawers, and was pretty much hooked when I saw the results of something that had been discarded as rubbish being transformed into something useable."
What do you like about the job
"I love working with wood as a medium. It's so useable and practical. Matai is one of my favourites – it has the nicest grain. There's also kauri and rimu – rimu is a beautiful timber. "My favourite era for furniture would be the 1910s to 1920s – art nouveau and arts and crafts. The furniture was big and practical and they chose the best timber. It's beautiful furniture restored."
Unique challenges to each piece of furniture
"Every piece that comes in has its own challenge, which keeps me on my toes, like making the drawers run properly or getting the finish to match. This helps keep my skill levels up, because I'm not doing the same thing all the time - it is really quite broad."
Entry requirements
To become a furniture finisher you need to complete an apprenticeship and gain a National Certificate in Furniture Finishing (Level 4) through Competenz.
Secondary education
A minimum of three years of secondary education is recommended. Useful subjects include English, maths and technology. 
Personal requirements
Furniture finishers need to be patient and accurate, with an eye for detail.
It's a physical job. You do need to be quite fit and strong, especially if you're in the workshop, because you're lugging stuff around by yourself, and moving furniture around and delivering it.

---

Glen McFarlane

Furniture Finisher
Useful experience
Useful experience for furniture finishers includes woodwork and work in the furniture industry.
Physical requirements
Furniture finishers need to have good hand-eye co-ordination, and normal colour vision.
Find out more about training
Competenz

0800 526 1800 - info@competenz.org.nz - www.competenz.org.nz
Check out related courses
What are the chances of getting a job?
Opportunities for apprentice furniture finishers growing 
Opportunities for getting work as an apprentice furniture finisher have risen as the Government supports employers to take on apprentices in the high-demand housing and construction services industry.
Most of the opportunities for furniture finishers are in the preparation of surfaces of interior installations such as kitchen benchtops, bathroom and kitchen cabinetry, and built in wardrobes. These items are increasingly needed for:
new home builds, which are on the rise nationwide, especially in Auckland due to an increasing population
leaky home repairs
renovating homes that have been affected by natural disasters such as earthquakes in Kaikoura, flooding in Bay of Plenty, and the Canterbury earthquakes rebuild
upgrading existing homes, especially kitchen and bathroom cabinetry.
Opportunities for furniture finishers at furniture manufacturing stores are also increasing. Furniture manufacturers usually employ only a few furniture finishers and take on new apprentices only when the business expands or an employee leaves. However, a trend towards people buying quality, New Zealand-made furniture has seen demand for furniture finisher apprentices grow.
According to the Census, 363 furniture finishers worked in New Zealand in 2018.
Increase your chances of getting an apprenticeship
Ways to increase your chances of getting an apprenticeship include:
demonstrating your craft skills and your attention to detail
being committed, reliable and good at managing time
talking to your school career adviser about prospective apprenticeships
having some painting or other trades experience.  
Small range of employers
Furniture finishers work for:
large furniture manufacturing plants
small specialist furniture restoration businesses.
Many furniture finishers run their own business. Some do contract work for interior design firms.
Sources
Lyne, A, training manager, Competenz, Careers New Zealand interview, May 2017.
Ministry of Business, Innovation and Employment, '2006-2014 Occupation Data' (prepared for Careers New Zealand), 2015.
Ministry of Business, Innovation and Employment, 'Future demand for construction workers', Projections from the National Construction Occupations Model, July 2016, (www.mbie.govt.nz).  
Scoop, Joyce, S and Smith, N, 'Construction trades grow as building booms', 26 July 2016, (www.scoop.co.nz).
Stats NZ, '2018 Census Data', 2019.
(This information is a guide only. Find out more about the sources of our job opportunities information)
Progression and specialisations
Furniture finishers may progress to set up their own business, or move into related roles such as boat builder or joiner.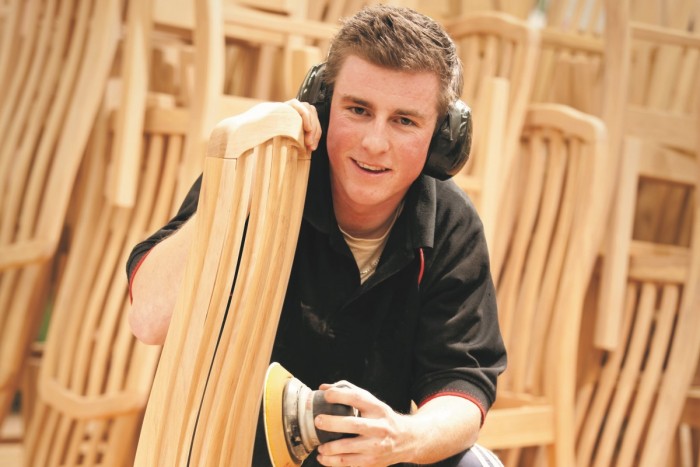 Last updated 4 April 2023