Debt Collector
Kaikohi Nama
Alternative titles for this job
Debt collectors help businesses and individuals collect money or goods from people with overdue debts.
Pay
Debt collectors usually earn
Source: Kelly Services, 2019.
Job opportunities
Chances of getting a job as a debt collector are average due to decreasing job numbers but high turnover.
Pay
Pay for debt collectors varies depending on skills and experience.
Debt collectors usually earn between $47,000 and $65,000 a year
Senior debt collectors who manage teams may earn more than this.
Source: Kelly Services, 'Kelly Services Salary Guide 2019', 2019; and careers.govt.nz research, 2020.
(This information is a guide only. Find out more about the sources of our pay information)
What you will do
Debt collectors may do some or all of the following:
keep track of client accounts and contact them to find out why they haven't paid their debts
work with clients to implement payment plans
organise the repossession of items or legal action against clients to settle overdue debts.
Skills and knowledge
Debt collectors need to have knowledge of:
the Credit Contracts and Consumer Finance Act
relevant sections of the Consumer Guarantees Act and Privacy Act
District Court rules and procedures.
Working conditions
Debt collectors:
usually work regular business hours or do shift work that includes weekends and evenings
work in call centres and offices
may travel locally or nationally to visit clients.
Entry requirements
There are no specific requirements to become a debt collector. However, employers may prefer you to have contact centre experience or a New Zealand Certificate in Contact Centres (Level 3 or 4).
Debt collectors gain skills on the job and can also study for their certificate while working.
Secondary education
No specific secondary education is required for this job, but economics, maths and accounting to at least NCEA Level 2 is useful.
Personal requirements
Debt collectors need to be:
good communicators, including with people who are angry or upset
good negotiators
emotionally intelligent and able to relate different people
confident, resilient and self-motivated
able to work well under pressure
Useful experience
Useful experience for debt collectors includes:
work as a legal clerk
call centre work
customer service work
credit control work
work in a bank or insurance company.
Find out more about training
Ignite College

0800 200 345- info@ignitecolleges.ac.nz - https://ignitecolleges.ac.nz
Check out related courses
What are the chances of getting a job?
Average demand for debt collectors
Demand for debt collectors is average because even though vacancies are common due to high turnover, overall the occupation is shrinking.
According to the Census, 1,770 debt collectors worked in New Zealand in 2018, a 10.5% decrease from 2013.
Unstable economy creates more debt
Demand for debt collectors is likely to increase because the economy is unstable, which is causing more people to take on debt. According to the Reserve Bank, average household debt in New Zealand reached a record high in 2020.
Most debt collectors work for debt collection agencies 
Debt collectors usually work for debt collection agencies, which contract their services out to other businesses.
Sources
Ministry of Business, Innovation and Employment, 'Occupation Outlook for Contact Centre Workers', (occupationoutlook.govt.nz).
Reserve Bank of New Zealand, 'Household Debt to Income Ratio', accessed November 2020, (www.rbnz.govt.nz).
Stats NZ, '2018 Census Data', 2019.
Stats NZ, 'Unemployment rate hits 5.3 percent due to COVID-19', 04 November 2020, (www.stats.govt.nz).
(This information is a guide only. Find out more about the sources of our job opportunities information)
Progression and specialisations
Debt collectors may move into team management roles or other finance industry roles.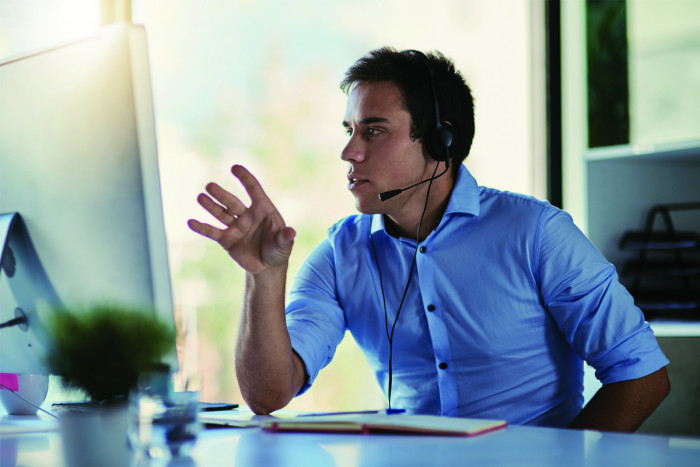 Last updated 3 April 2023