Pay
New economists usually earn
Senior economists usually earn
Source: BERL and TEC research, 2018.
Job opportunities
Chances of getting a job as an economist are poor for those wanting to enter the role, and average for those with experience.
Pay
Pay for economists varies depending on experience, location, and the type of organisation they work for.
Graduate economists usually start on $47,000 to $65,000 a year.
Economists with two to five years' experience usually earn between $65,000 and $90,000.
Senior economists with over six years' experience may earn $90,000 to $114,000.
Pay for self-employed economists varies depending on the amount of work they get.
Economists in the private sector usually earn more than those in the public sector, and often earn bonuses and other benefits in addition to their salary.
Source: Business and Economic Research Limited (BERL), 2018; and Careers Directorate – Tertiary Education Commission (TEC) research, 2018.
(This information is a guide only. Find out more about the sources of our pay information)
What you will do
Economists may do some or all of the following, depending on their area of specialisation:
collect, study and analyse information on the economy or a specific part of the economy
make predictions on the economy or parts of the economy based on their research
develop economic policies and plans
use computer software to predict economic behaviour
study and explain economic events
advise the Government and businesses
write reports and give presentations.
Skills and knowledge
Economists need to have knowledge of:
economic methods and theories
economic ideas and trends
project management
maths, including statistics, for using methodologies to think about the world and specific issues.
Working conditions
Economists:
usually work regular business hours, but sometimes have to work overtime to meet project deadlines
work in offices 
may travel locally and around New Zealand to make presentations. They may also travel overseas to attend conferences or do contract work.
What's the job really like?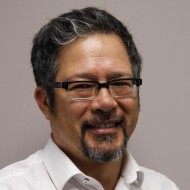 Jason Leung-Wai
Senior Consultant
Travel a part of the job
Economist Jason Leung-Wai's job takes him all around New Zealand. When Chatham Islanders wanted to make a case for funding support from the Government, they asked Jason's firm to help.
"We really tried to understand their economy, their issues and aspirations. We developed some growth scenario models with them, showing how they could actually be a positive contributor to the New Zealand economy," Jason says.
Learning to balance cultural and workplace expectations
As a Pacific Islander, Jason has had to learn to balance cultural expectations with workplace ones. A major cultural expectation for him was fa'aaloalo [respect], which is largely driven by age and position rather than experience or knowledge, he says.
"Generally you tend to defer to older people or people in a higher position. I think it may have influenced how I operated early on, although now I am through to the other side."
Now, when diversity in a workplace is encouraged, having a different cultural perspective is quite beneficial, Jason says.
Advice for young Samoans
Young Samoans need to be aware of how their actions are being perceived by their peers and adapt to suit the situation, he says. However, they also need to maintain their cultural integrity and awareness. "Having that cultural integrity and awareness and applying it in your day-to-day life is actually a positive thing."
Jason Leung-Wai is of Samoan, Chinese and European descent.
Entry requirements
There are no specific requirements to become an economist. However, a Bachelor's degree in economics or maths may be useful, and a Master's degree in economics is preferred.
Secondary education
NCEA Level 3 is required to enter tertiary training. Useful subjects include English, economics, social studies, and maths.
Personal requirements
Economists need to be:
accurate and organised
able to work well under pressure
able to keep information private
good at analysing and interpreting figures
excellent at communicating
excellent at problem-solving
able to write reports
able to present information.
If you enjoy people and you enjoy coming up with solutions to address real-world issues, then that makes this job a lot easier.

---

Jason Leung-Wai

Senior Consultant
Useful experience
Useful experience for economists includes:
work as a data analyst
public speaking.
Check out related courses
What are the chances of getting a job?
Jobs for economists limited
Economists tend to stay in the job for a long time, so vacancies are rare.
According to the Census, 546 economists worked in New Zealand in 2018.
Chances strongest for economists with experience
Opportunities are best for economists who have:
five or more years' experience
proven analytical, research and communication skills.
You can increase your chances of finding work as an economist by working several years as a data analyst for local government or a private company.
Types of employers varied
Economists work for:
businesses such as economic consultancies, and finance or accountancy companies
government departments
local and regional councils
universities
banks.
Many economists are self-employed, but to do this you usually need 10 or more years' experience and a good reputation.
Sources
Ministry of Business, Innovation and Employment, '2006-2014 Occupation Data' (prepared for Careers Directorate – Tertiary Education Commission), 2015.
Ministry of Business, Innovation and Employment, 'Occupation Outlook 2018', 2018.
State Services Commission, 'Public Service Workforce Data', 2017, (www.ssc.govt.nz).
Stats NZ, '2018 Census Data', 2019.
Stokes, F, Business and Economic Research Ltd (BERL), Careers Directorate – Tertiary Education Commission interview, March 2018.
(This information is a guide only. Find out more about the sources of our job opportunities information)
Progression and specialisations
Economists may progress to work as academics, business managers or economic strategists.
Economists may specialise in researching a particular area, such as:
health
infrastructure
regional economies
labour markets.
Last updated 4 April 2023