Business Analyst
Kaitātari Pakihi
Alternative titles for this job
Business analysts design or recommend solutions, such as computers or computer programs, to help organisations meet their goals.
Pay
Business analysts usually earn
Senior business analysts and managers usually earn
Source: Absolute IT, Recruit .IT., 2022.
Job opportunities
Chances of getting a job as a business analyst are good due to a shortage of workers.
Pay
Pay for business analysts varies depending on experience and where they work. 
Business analysts usually earn between $95,000 and $130,000 a year.
Senior business analysts usually earn between $120,000 and $160,000 a year.
Business analyst team leaders and managers can earn between $120,000 and $180,000 a year.
Sources: Absolute IT, 'IT Job Market and Remuneration Report 2022' (www.absoluteit.co.nz); Recruit I.T., 'Technology & Digital Salary Update, Auckland, December 2022'; and Recruit IT, 'Technology & Digital Salary Update, Wellington, December 2022'.
(This information is a guide only. Find out more about the sources of our pay information)
What you will do
Business analysts may do some or all of the following:
consult with an organisation's management, staff and customers on their needs, goals and requirements
design or recommend solutions (such as computers or computer programs) to meet clients' needs
document requirements for computer systems
estimate costs and write business cases
oversee new developments, including design and choice of computers and computer programs.
Skills and knowledge
Business analysts need to have knowledge of:
computer hardware and software, and methods of programming
methods of analysing needs, costs and benefits
the business they are working in and the staff's work methods.
Working conditions
Business analysts:
work regular business hours, but may have to work evenings and weekends to meet deadlines on projects
work in offices
may travel to see clients in their workplaces, or to conferences and seminars.
What's the job really like?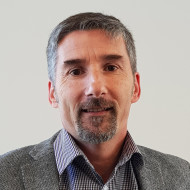 Richard Coulbeck
Senior Business Analyst
Becoming a business analyst
Senior business analyst Richard Coulbeck started his career in science. He always had an interest in information technology (IT), which led him into IT support work. These roles eventually took him into business analysis.
Richard says he still gets to use his IT skills, but people are his main focus as a business analyst.
"Even though business analysis often involves software or other technology, it's there to serve people. People come first in business analysis."
What does the typical day involve?
Richard's typical day is varied. He usually meets with clients and discusses their business goals. 
"Because business analysis is a broad field of work, you can't expect to be an expert in all areas of business you may cover. You need to be willing to accept that and ask clients the right questions to gather a good understanding of what they're looking for.
"Business analysis is not always about creating a brand new process or approach to business. More often it involves looking closely at an existing process and seeing what could be improved."
Advice for future business analysts
Richard says business analysts shouldn't be overconfident and assume they know what they don't know.
"You need to be confident enough to ask questions when you're not sure about something. Our clients are the subject matter experts."
Business analyst video
Jemma talks about what it's like to be a business analyst – 5.14 mins.
Jemma: Kia ora. I'm Jemma. I'm a Business Analyst and I work for Redvespa in Wellington.

Business analysts solve problems. We help organisations to change up their people and culture or their business processes.

People deal with stuff. They work around problems that they shouldn't have to so the job of a business analyst is to make other people's lives easier.

We help to get to the basics of what the business actually needs to work in the most effective way. It's not about having the answers readily available, it's about working with others to get that solution together.

Quite a lot of big businesses have BAs. Government has a lot of BAs in it. I work for a consultancy. We often go in to clients. You really get to see how different companies work. So every time I go into a new project, it's like the first day of a new job. You've got to just throw yourself in. Admit that you don't know everything and actually part of that is admitting that the people around you know a lot more and pulling on those knowledgeable people is a really good way to get involved. Having someone show you through what they do, really highlights to them where things could be more user-friendly for them. It's often a really good time to ask, "Why are you doing it that way? Why? Why? Why?"

It's that toddler kind of mindset of being so inquisitive. It might be that they've never thought about it. It's just the way that it's always been done. Actually that is something that we could make more efficient or more effective, to ask what they do and how it works for them often gets you to the point where you can see a lot of where the problems lie.

Building relationships is a really important part of my job. Listening to people and really getting engaged in what's going on for them. It just makes it so much easier to have those conversations that are often quite difficult, because it's about changing the way someone works, and changing someone else's outlook on whether there's a problem. After a while the awkwardness kind of disappears.

So business analysts are often the translators between the customer and the developer of the solution. So that could be talking to customers, and that might be the people doing the job or the end customer of an organisation, to understand exactly what they need and then working with the developer of the solution to understand how we can make something work, to solve those problems.

Most BAs work as contractors, which means that they are self-employed, and they go into different clients for periods of time, and then they have to find their next job. I work for a consultancy and they're responsible for finding me client projects. We get the opportunity to see so much different stuff as consultants.

As a BA within a company, you're often there for a whole project, and you get to see it from start to finish, but as a contractor or a consultant BA, you often come in for a small part of it, do the piece of work that needs to get done and then hand it off to another team, without seeing the whole thing through.

I love variety. I thrive on it. I love being able to pick something up and make it better and then move on to the next thing.

There's loads of different types of Business Analysts. It's really about finding what you love and letting that take you into the niche that works for you.

Some of the skills you need to be a good BA is to be inquisitive, and to always be asking questions. Being personable and getting on with everyone is a really kind of useful trait. Changing who you are working with and changing where you're working can often get quite uncomfortable, and you have to be happy to deal with that. You are always working in change and you're changing how other people work and that's uncomfortable for people, so you have to be happy to manage other people's emotions as well as your own in a variety of situations.

To know when enough is enough and when a solution is good enough. It doesn't have to be perfect, it just has to work to solve the problem you're trying to solve.

Most BA's kind of organically become BA's. It's not so much specifically about the study that you do, more about your interest and engagement and how inquisitive you are.

I have a diploma which I got back in the UK and it kind of gave me the tool kit, and then there's loads of sort of specific business analysis qualifications that you can do but they're more likely to be done on the job than before you start. I didn't know what a BA was when I took the job and I think it's one of those things that's really hard to explain, because it's so varied.

The context of solving those problems and being really engaged and inquisitive in whatever you're trying to resolve is the most key thing, but the way you do that could be so different.

If you're interested in the world around you and interested in making it better, I think it's a really cool role where you can make your own path.

Being a Business Analyst gives me the opportunity to help other people to have an easier life and I can't see anything that's more important than that.
Entry requirements
There are no specific requirements to become a business analyst. However, employers usually prefer you to have a diploma or degree in a subject that requires statistical, business and analytical skills, such as:
business analysis
computing
information systems
business computing
economics
maths or statistics.
Secondary education
A tertiary entrance qualification is required to enter further training. Useful subjects include digital technologies, English and maths.
Personal requirements
Business analysts need to be:
logical, methodical, patient, and good listeners
able to work well under pressure to meet deadlines
skilled at design and planning
good at verbal and written communication
skilled at analysing and problem-solving.
Useful experience
Useful experience for business analysts includes:
computer programming
business management
project management.
Registration
Business analysts may choose to gain industry certifications such as those available through the Information Technology Certified Technologist (CTech) scheme. 
Find out more about training
IT Professionals

0800 252 255 - info@itp.org.nz - www.itp.org.nz

NZ Tech

09 475 0204 - info@nztech.org.nz - nztech.org.nz
Check out related courses
What are the chances of getting a job?
Business analysts in demand
Demand for business analysts is high due to:
public and private sector employers who need business analysis skills
the need for skilled business analysts in the IT sector.
Shortage of experienced business analysts
There are not enough experienced business analysts to meet demand. Nearly two thirds of IT employers report skills shortages, and there aren't enough information technology (IT) trainees.
ICT business analyst and systems analyst appear on Immigration New Zealand's long-term skill shortage list. This means the Government is actively encouraging skilled business and systems analysts from overseas to work in New Zealand.
According to the Census, 15,288 ICT business analysts and systems analysts worked in New Zealand in 2018.
Types of employers varied
Many medium to large organisations employ business analysts, including:
government departments
computer management firms
marketing companies
manufacturers
private companies across of range of industries
professional firms such as law and accountancy businesses.
Sources
AbsoluteIT, 'Tech Remuneration Report', February 2021, (www.itsalaries.co.nz).
Hays, 'IT Salary Guide and Recruiting Trends', accessed November 2021, (www.hays.net.nz).
Immigration New Zealand, 'Long-term Skill Shortage List', 27 May 2019, (www.immigration.govt.nz).
Stats NZ, '2018 Census Data', 2019.
(This information is a guide only. Find out more about the sources of our job opportunities information)
Progression and specialisations
Business analysts may progress to become self-employed, or move into project management.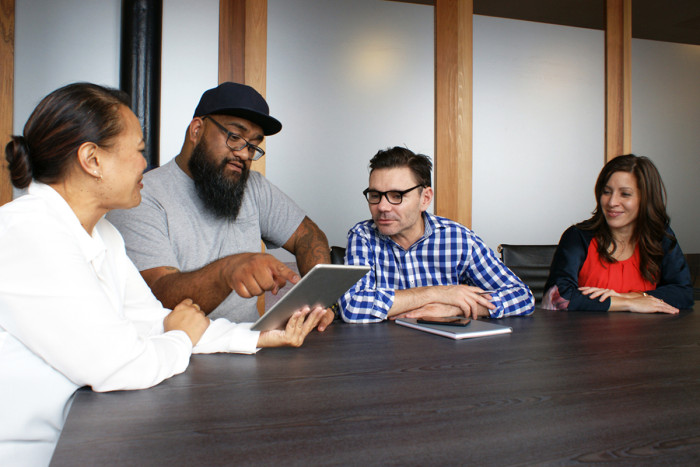 Last updated 27 April 2023