Joiner
Kaihanga Taonga ā-Whare
Alternative titles for this job
Joiners use timber and board products to make fittings such as cabinets, doors, window frames and stairs. 
Pay
Experienced joiners usually earn
Source: Maymorn Joiners, 2019.
Job opportunities
Chances of getting a job as a joiner are good due to a shortage of workers.
Pay
Pay for joiners varies depending on skills and experience.
Joinery apprentices may start on the training minimum wage or minimum wage, with their pay increasing as they gain skills and qualifications.
Joinery labourers usually earn $23 to $25 an hour.
Experienced or qualified joiners can earn $25 to $40 an hour or more.
Those running their own business may earn more than this, but their income depends on the success of the business. 
Source: Maymorn Joiners, 2019.
(This information is a guide only. Find out more about the sources of our pay information)
What you will do
Joiners may do some or all of the following:
discuss clients' requirements and provide quotes
draw diagrams and plans for clients
measure, cut, assemble, sand and finish materials (usually timber) to make items such as cabinets, doors, window frames and stairs
fit finished products in clients' homes or businesses
run their own business.
Skills and knowledge
Joiners need to have:
woodworking and machinery skills
knowledge of how different timbers respond to being cut, glued, filed and sanded
the ability to read plans and understand technical drawings
knowledge of health and safety procedures and first aid
skill in caring for joinery equipment
basic maths skills.
Computer skills are helpful to calculate specifications and costs, or create designs. Business skills are useful for joiners who run their own business.
Some employers also prefer you to have a full driver's licence.  
Working conditions
Joiners:
usually work regular hours, but may have to work longer hours to meet deadlines
work in small joinery workshops or large furniture and fittings factories where conditions can be noisy and dusty
may travel to homes or construction sites to take measurements or install finished products.
What's the job really like?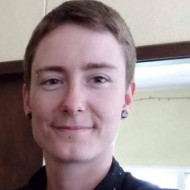 Taking action to find an apprenticeship    
Alisha found her joinery apprenticeship by being proactive.
"BCITO gave me a list of companies taking on apprentices so I went round the specialist furniture makers and joiners in Hamilton."   
Now three quarters of the way through her apprenticeship with one of the city's biggest joinery firms, Alisha really enjoys the work.  
Learning skills and seeing results
"I've learned to assemble kitchen cabinetry, make laminated benchtops and ceiling architraves, and how to build stairs. Next I'll learn more complicated joinery such as curved windows and door frames.
"We work with a range of materials from veneers to upcycled timber, for example, we made church pews from old rimu floorboards."
Installing the finished product involves working at sites such as luxury apartments, retirement villages and childcare centres. But Alisha prefers to be in the workshop, "I like working with the machines and seeing the end result."
Working with wood an early passion
"I've always liked working with wood and building things like BMX ramps and jewellery boxes. I got hands-on building experience when I took construction, engineering and electronics at secondary school."
Progressing her career
"During my apprenticeship I've taken photos of my work as it's good for your career to keep a record."
Alisha is always ready for a challenge. "I took on the responsibility of leading three other apprentices last year, which pushed me out of my comfort zone."
Joiner video
Find out about a career in timber joinery – 1.20 mins. (Video courtesy of Building and Construction Industry Training Organisation)
A qualified joiner makes timber doors, windows, kitchens, bathrooms, and staircases using timber and timber laminate products. It's an industry that heavily influences the end, look and feel of people's homes and buildings.

Joiners use a combination of traditional craftsmanship and the latest technology. Creating cabinetry and components which are either bespoke or assembled end products to be sent to site for installation. This usually happens in a factory environment where cabinetry is made one-off or is ready to assemble.

If you're creative and have an eye for detail this trade might be for you. It's also useful to have good maths and English skills for interpreting plans and making measurements. As a qualified joiner you'll get satisfaction from creating quality pieces that will stand the test of time.

It's a great industry to get into with a strong emphasis on teamwork. If you've already been working in the trade for some time, BCITO offers excellent opportunities to recognise your skills towards a formal qualification. And also furthering your skills with advanced on-the-job training for supervisors.

Check if you're eligible. Getting qualified could be fees free.
Entry requirements
There are no specific requirements to become a joiner. However, many employers prefer to hire joiners who have or are working towards a qualification.
To become a qualified joiner you need to complete an apprenticeship and gain a New Zealand Certificate in Joinery (Level 3 or 4). The Building and Construction Industry Training Organisation (BCITO) oversees joinery apprenticeships.
Secondary education
No specific secondary education is required for this job, but maths, English, digital and visual communication, and construction and mechanical technologies to at least NCEA Level 2 are useful.  
Year 11 and 12 learners can find out more about the construction industry, and gain relevant skills, by doing a National Certificate in Building, Construction and Allied Trades (Level 1 and 2) through the BConstructive programme.
For Year 11 to 13 learners, trades academies and the STAR and Gateway programmes are good ways to gain relevant experience and skills.
These programmes may help you gain an apprenticeship, but do not reduce the amount of time it takes to complete it.
Personal requirements
Joiners need to be:
alert and safety-conscious when using tools and machinery
accurate, with an eye for detail
able to visualise a finished product
able to follow instructions
good at problem solving
flexible and adaptable 
good at time management.
You need to be able to manage your time well as we're always busy, and you need to be ready to stop and start things as priorities change.

---
Useful experience
Useful experience for joiners includes:
draughting
carpentry or other building work 
interpreting or creating technical plans.
Physical requirements
Joiners need to have steady hands and good hand-eye co-ordination. They need to be reasonably fit and strong, as there may be some heavy lifting required.
Find out more about training
Building and Construction Industry Training Organisation (BCITO)

0800 422 486 – info@bcito.org.nz – www.bcito.org.nz
Check out related courses
What are the chances of getting a job?
Growth in building work means good opportunities for joiners
Chances of getting a job as a joiner are good due to:
moderate growth in construction predicted to extend until at least the end of 2023, meaning more building work
the Government's KiwiBuild programme, involving the building of quality affordable homes over the next decade
building work needed to upgrade leaky homes and earthquake-prone buildings
more people getting their kitchens and bathrooms renovated.
The Christchurch post-earthquake rebuild is ongoing but most of the remaining work is in the non-residential (commercial) sector.
However, like many building jobs, this role can be affected by economic conditions. A downturn in the economy could lower the demand for joiners. 
Joiner, and carpenter and joiner, appear on Immigration New Zealand's regional and construction and infrastructure skill shortage lists. This means the Government is actively encouraging skilled joiners from overseas to work in New Zealand.
According to the Census, 3,669 joiners and carpenter and joiners worked in New Zealand in 2018.
Increasing number of joinery apprentices but demand still strong
The number of apprentice joiners is increasing, with more joinery businesses taking on apprentices due to skilled joiners retiring and leaving the workforce. However, there are still not enough qualified joiners to meet demand.
 You can increase your chances of getting a joinery apprenticeship if you have: 
a good attitude to work, good time management skills, and are willing to learn
completed a Gateway or pre-trade programme
the ability to use hand and power tools, or operate a forklift 
woodworking or machining experience 
a tertiary qualification but want to retrain in joinery.
Most joiners work for small joinery businesses
There are some large joinery businesses but most joiners work for small firms that have between one and nine employees. About 10% of joiners are self-employed.
Sources
BRANZ and Pacifecon, 'National Construction Pipeline Report 6', July 2018, (www.branz.co.nz).
Fleet, C, joinery apprentice co-ordinator, UCOL, careers.govt.nz interview, February 2019. 
Immigration New Zealand, 'Construction and Infrastructure Skill Shortage List', 27 May 2019, (www.immigration.govt.nz).
Immigration New Zealand, 'Regional Skill Shortage List', 27 May 2019, (www.immigration.govt.nz).
Neustroski, A, president, Maymorn Joiners, careers.govt.nz interview, February 2019.
Stats NZ, '2018 Census Data', 2019.
(This information is a guide only. Find out more about the sources of our job opportunities information)
Progression and specialisations
Joiners may progress to set up their own joinery business, or move into boat building or cabinet making roles. 
Joiners may specialise in a particular type of joinery such as doors, window frames or stairs.
Last updated 4 April 2023