What to do if your young person didn't get the NCEA results they wanted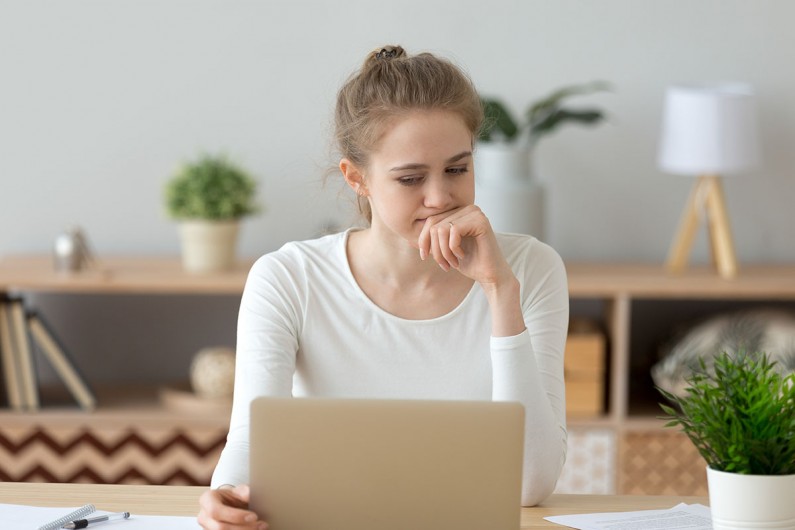 Find out how to help your young person if they didn't get the NCEA results they wanted or needed.
What's on this page?
NCEA results are out and young people are logging onto the New Zealand Qualifications Authority (NZQA) website to check their results online. But what happens if they don't get the results they wanted?
Dealing with a disappointed young person is never easy so we've put together some suggestions on how you can help them make up their NCEA credits, or rethink their next steps.
Returning to school without enough NCEA credits
If your young person is going back to school without the NCEA credits they need, here are some things both of you can do.
Contact the school
The first thing to do is contact your young person's school and find out how they can help. For example, the school may be able to arrange for your young person to make up the credits they need early in the year.
Check their NCEA results
Once your young person has got their exam papers back, check them to make sure they have been marked correctly. If you both believe there has been a miscount you can request that NZQA reviews the results. There is a fee, but if the grade is changed the fee is refunded.
Earn credits through the year
Your young person can gain the credits they missed out on throughout the year. For example, if they are doing Level 2 this year but missed out on some of their Level 1 maths credits – they can gain these while studying towards Level 2.
Swap subjects
You and your young person may decide to change some of their subjects after getting their results. Talk this through with the school to see what the options are.
It's important for students to do core subjects, such as maths, science, and a language subject like English, as these subjects provide knowledge and skills useful for most career and training options.
Many schools have subject confirmation days after NCEA results have been released to make the process of changing subjects easier.
Not enough NCEA credits to get into their chosen course
If your young person missed out on credits they need for a tertiary course, they have a range of options.
Talk to the school about making up credits
NZQA will usually accept NCEA results up until late February. If your young person missed out on 20 credits or less, their school may allow them to make up the credits when they reopen at the end of January.
Consider summer school or a bridging or foundation course
Many tertiary providers offer summer school and bridging or foundation courses that allow students to build up skills and meet the minimum entry requirements for a course.
Te Kura (Correspondence School) also offers summer school programmes.
Find out about exceptions
Sometimes course or training providers offer exceptions if a person doesn't have enough NCEA credits to meet the entry requirements. Contact the student advisers at the course or training provider to discuss your young person's options.
Study a related course
If your young person isn't able to get into the course they want, they may be able to get into a related course and earn enough credits to reapply for their original course. For example, they could complete a Certificate in Health Studies to earn enough NCEA credits to apply for a nursing degree later on.
Suggest your young person rethinks their career plans
Some young people may need to rethink their career goals. Tools like Subject Matcher and CareerQuest can help young people explore careers that line up with their interests and NCEA credits.
Return to school
The best option for some young people may be returning to school. For instance, if they join the Gateway programme at their school they will spend time in a workplace and try out a job that interests them, while they study for NCEA and industry credits.
Updated 1 Aug 2019