Review your career practice
This step-by-step guide helps career lead teachers and career lead teams investigate the extent and effectiveness of career development practice in their schools and tertiary organisations.
What's on this page?
Relevant subcategories
The career development benchmarks for Year 7 and 8 and secondary schools cover planning and review of programmes and services in the following subcategories:
P2.1 planning and review
P2.2 response to current trends and new opportunities.
The career development benchmarks for tertiary organisations cover planning and review of programmes and services in the following subcategories:
SE2.1 planning and review
SE2.2 response to current trends and new opportunities.
Step 1: Get the support you need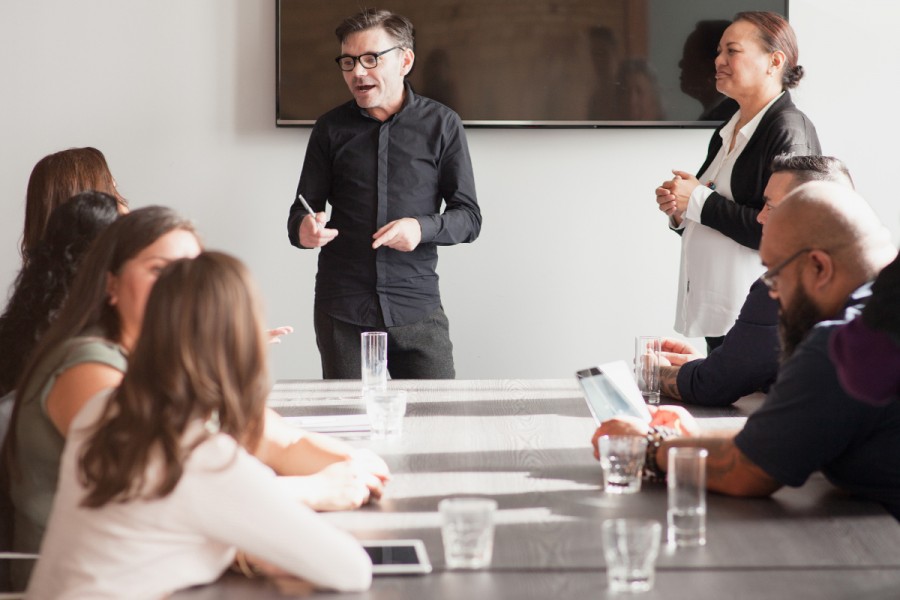 To successfully review what is happening in your school or tertiary organisation, you need to get the right people involved:
engage senior management – their support is vital
create a team of interested people to run the process
meet as a team to establish responsibilities and time frames.
It also helps to build a shared base of knowledge in the team:
examine your understanding of your students and their needs
understand the career management competencies your students need to develop
become familiar with the relevant benchmarks
complete background reading on effective career development practice. 
Key documents to read include:
Step 2: Identify a focus for your review
The career development benchmarks are a self-review tool to help you identify existing effective practices and select priority areas to develop. The benchmarks have three input dimensions. These dimensions describe actions that contribute to the effective development of students' career management competencies.
We recommend you choose a focus area for your review rather than try to review everything at once. This allows for improved analysis and reflection.
If you are just starting to implement career development in your school or organisation, then your initial review may focus on identifying what career-related learning is already happening and how students' key competencies are contributing to students' career management competencies.
If you have an established career development programme, then your focus area could come out of:
goals from the strategic or annual plan – for example, raising NCEA achievement, affirming cultural identities, work and study readiness, or an organisation-wide theme such as hopefulness for the future
new initiatives or changes in the external environment – for example, local labour market changes
the team's existing knowledge about students' career management competencies
the team's existing knowledge about what is happening now.
Your focus area may lead you to choose benchmark subcategories from across the input dimensions of the benchmarks. For example, if your focus area is: 
integration of career development in Year 7 and 8 you might choose benchmark subcategories L1.1, L2.2, P3.2 and T1.1 
family or whānau engagement at secondary school you might choose benchmark subcategories L3.3, L4.3, T3.1, P1.1, P3.2, T1.1 and T3.1
organisation-wide career development at tertiary-level you might choose benchmark subcategories O1.1, O1.2b, SE4.2 and E1.1.
Step 3: Conduct your review
Once you have selected the benchmark subcategories to focus on, you may need to gather information, evidence and ideas to provide baseline data and inform your planning. This information may come from sources such as school and organisational documents, systems, staff, students or community.
Plan your information-gathering and consultation process. What do you need to find out, who will you need to get information or feedback from, and how will you do it? Some options might be to:
analyse student data – for example, attendance, achievement, career ideas, leaver destinations
look at the findings of previous evaluations of formal career-related activities 
circulate questionnaires to teachers, students, parents or other contributors to your programmes (such as community organisations, tertiary providers or employers) to get their views on students' career development, for example.
Once you have gathered and analysed your information, use the benchmarks descriptions to assess your level of performance and help you determine what you could do to enhance the contribution of career development to student outcomes. 
Step 4: Create an action plan
Your next step is to decide what actions to prioritise – this is your goal or goals. Make sure you can clearly state your rationale and evidence for your choice.  
Then, list the things you will change to achieve this goal. Write these as outcome statements describing how things will be if your actions are successful. There are lots of supporting resources to help you during this process.
Step 5: Communicate and share
If you have asked others for information for your review or you need others to contribute to planned activities, you will want to let them know:
how you did your review
what you have concluded from it
what outcomes you want to achieve from the follow-up actions you propose.
As you work through your action plan keep everyone up to date with your progress and celebrate successes with them along the way.
Add your action plan and key evidence from your review to your career management documents.
Updated 21 Dec 2016