Street/​Park Cleaner
Kaitahitahi Papa Rēhia/​Huarahi
Alternative titles for this job
Street/park cleaners clean and maintain public areas such as streets, parks and buildings.
Pay
Street/park cleaners usually earn
Job opportunities
Chances of getting a job as a street/park cleaner are poor due to low turnover and a small number of positions.
Pay
Pay for street/park cleaners varies depending on experience and the type of work they do.
Street/park cleaners usually earn between minimum wage and $26 an hour. 
Source: City Care, 2020.
(This information is a guide only. Find out more about the sources of our pay information)
What you will do
Street/park cleaners may do some or all of the following:
collect rubbish and empty bins
sweep and clean paved areas, by hand or with a streetsweeper vehicle
clean restrooms and other public facilities
mow lawns and take care of gardens
clear gutters and unblock drains
clean and maintain tools, equipment and vehicles.
Skills and knowledge
Street/park cleaners need to have knowledge of:
how to use and maintain tools and equipment
how to operate vehicles, including streetsweepers
health and safety regulations
environmental standards.
Working conditions
Street/park cleaners:
Usually do shift work that may include nights, early mornings and weekends
work in public areas in the community
work in all weather conditions, and in messy or smelly conditions.
Entry requirements
To become a street/park cleaner, you usually need to have a Class 1 driver's licence.
If you drive streetsweeper trucks, you need to have:
a Class 2 driver's licence
previous experience driving trucks.
Secondary education
There are no specific secondary education requirements to become a street/park cleaner.
Personal requirements
Street/park cleaners need to be:
able to work alone
organised
reliable and hardworking.
Useful experience
Useful experience for street/park cleaners includes:
driving heavy vehicles
cleaning
any work involving manual labour.
Physical requirements
Street/park cleaners need to have a good level of fitness. They also need to have good eyesight (with or without corrective lenses) if they operate vehicles.
Check out related courses
What are the chances of getting a job?
Few opportunities for street/park cleaners
Opportunities for street/park cleaners are limited because:
people tend to stay in the role for a long time, so vacancies are rare
the occupation is declining.
According to the Census, 177 street/park cleaners worked in New Zealand in 2018.
Types of employers varied
Street/park cleaners may work for:
private companies that have contracts with local or central government
city councils.
Sources
City Care, 'Autumn's Essential Street Cleaning', 3 May 2020, (www.citycare.co.nz).
City Care, careers.govt.nz interview, September 2020.
Ministry of Business, Innovation and Employment, 'Cleaners and Caretakers', accessed September 2020, (occupationoutlook.mbie.govt.nz).
New Zealand Herald, 'Keeping Streets Tidy for 20 Years', 23 Aug 2018, (www.nzherald.co.nz).
Stats NZ, '2018 Census Data', 2019.
(This information is a guide only. Find out more about the sources of our job opportunities information)
Progression and specialisations
Street/park cleaners may progress to set up their own business, or move into management roles.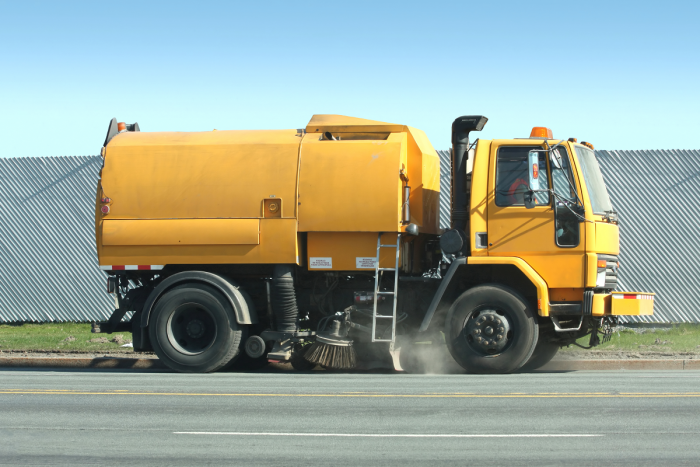 Last updated 3 April 2023