Caretaker
Kaitiaki
Alternative titles for this job
Caretakers keep places such as schools, apartment blocks and public buildings clean, safe and in good order.
Pay
Source: Ministry of Education, 2019.
Job opportunities
Chances of getting a job as a caretaker are poor due to the decreasing number of jobs available.
Pay
Pay for caretakers varies depending on experience, and where they work.
Caretakers at schools usually earn between minimum wage and $20 an hour.
Caretakers at schools supervising other employees may earn $22 an hour.
Caretakers who work for private employers or are self-employed may earn more.
Caretakers working at schools often get allowances, such as those for clothing and footwear, transport and training.
Live-in caretakers may get subsidised accommodation and meals.
Source: Ministry of Education, 'School Caretakers', Cleaners' and Canteen Staff Collective Agreement Effective 8 May 2017 to 7 June 2019', 2019.
(This information is a guide only. Find out more about the sources of our pay information)
What you will do
Caretakers may do some or all of the following:
clean and maintain buildings and their grounds
look after boilers or furnaces used for central heating
make minor repairs to buildings and furnishings, such as fixing window catches and cleaning off graffiti
report major problems such as electrical faults
check security
supervise contractors.
Skills and knowledge
Caretakers need to have:
a range of practical carpentry skills, including basic repair skills
knowledge of how to care for equipment such as mowers
knowledge of the rules and regulations of the building or grounds they are looking after
knowledge of fire safety regulations and emergency procedures
an understanding of alarms and security systems.
Those who manage larger facilities need to have basic computing and administrative skills.
Working conditions
Caretakers:
may work full time or part time, and may need to work evenings and weekends or be on call
work at various locations such as schools, apartment buildings, sports grounds and commercial properties
work indoors and outdoors in most weather conditions.
What's the job really like?
Stuart "Podge" Cochrane
Caretaker
Working at the heart of a community
Working at a school with more than 600 children and 40 support staff means that Stuart "Podge" Cochrane is always busy. Whether he is cleaning up after floods, fixing doors, changing lights, mowing lawns or ordering school supplies, he is always on the go.
Podge loves the contact with the community that his job brings. "A school is at the heart of the community and working in one makes you really involved with the locals."
Being a caretaker is like working on a farm
The variety of work and the outdoors aspect of the job suits Podge down to the ground. "Previously I had been farming and contracting all my life – working on farms, ploughing, bulldozing, fencing, the whole kit and caboodle. I've always been outdoors, so I didn't really know where to go after that.
"I believe being a caretaker is a bit like working on a farm – there's a bazillion things to do, and it's like that here. All the time when you're walking from job to job you're scanning the place to see what else needs doing."
Entry requirements
There are no specific requirements to become a caretaker, but trade skills such as carpentry are useful.
Caretakers may complete a National Certificate in Cleaning (Level 2) while working.
Some caretaking jobs may require you to undergo a police background check.
Secondary education
There are no specific secondary education requirements to become a caretaker.
Personal requirements
Caretakers need to:
be practical
have an eye for detail
be good at problem solving
be able to work alone and take initiative.
Caretakers who work at schools must be able to relate well to children.
You need an eye for detail to see what's going on around the place, so you can see if something might be a hazard or need fixing.

---

Stuart "Podge" Cochrane

Caretaker
Useful experience
Useful experience for caretakers includes:
building work
work involving physical labour
plumbing or electrical work
cleaning or maintenance work
experience working with children or teenagers (if working in schools).
Physical requirements
Caretakers need to be reasonably fit as some jobs may involve lifting equipment, bending or climbing.
Find out more about training
Careerforce (Te Toi Pūkenga)

0800 277 486 - info@careerforce.org.nz - www.careerforce.org.nz
Check out related courses
What are the chances of getting a job?
Job vacancies have decreased as caretakers often stay in the job up to and beyond retirement age.
Competition for caretaking roles is strong from builders close to retirement who want to decrease their workload and older workers who are willing to work part time.
According to the Census, 3,966 caretakers worked in New Zealand in 2018.
Having trade skills improves your chances of getting a job
Employers of caretakers often look for people who have:
experience in a trade such as building, plumbing or electrical work
a wide range of renovation and repair skills.
Depending on the position, landscaping qualifications or knowledge of swimming pool management may also be useful.
Types of employers varied
Caretakers may work for:
schools 
universities and polytechnics
hostels
motels, hotels and holiday camps
retirement villages
city councils and government agencies
apartment complexes.
Sources
Ministry of Business, Innovation and Employment, '2006-2014 Occupation Data' (prepared for Careers New Zealand), 2015, (www.mbie.govt.nz).
Ministry of Business, Innovation and Employment, 'Labour Supply Forecasting by Age, Gender and Qualification', August 2013, (www.mbie.govt.nz).
Stats NZ, '2018 Census Data', 2019.
Stats NZ, 'Workers Aged 55+', accessed May 2016, (www.stats.govt.nz).
(This information is a guide only. Find out more about the sources of our job opportunities information)
Progression and specialisations
Caretakers may progress to work as property managers.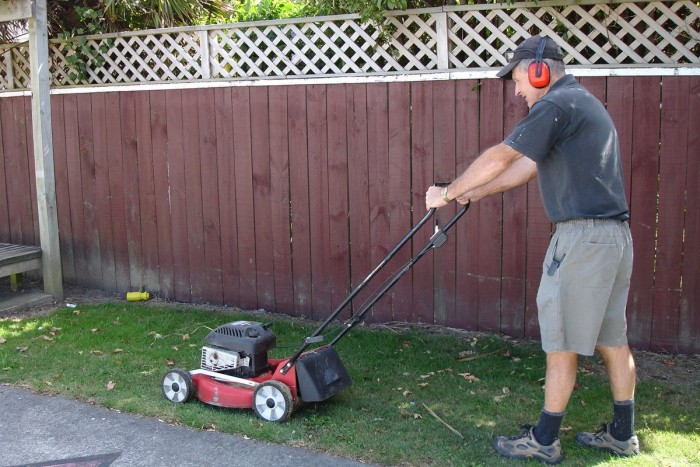 Last updated 20 April 2020