Pay
Pay rates for translators vary depending on your skills, what you specialise in, how often you work, and what type of work you do.
Source: NZ Society of Translators and Interpreters, 2018.
Job opportunities
Chances of getting a job as a translator are poor for those wanting to enter the role, but good for those with experience.
Pay
In New Zealand, translators are usually paid on a per-word basis. Other options are charging:
per line of translated text
per hour
on a project basis.
The New Zealand Society of Translators and Interpreters estimates that a skilled translator earns an average of $360 a day (based on translating 2,000 words at a rate of 18 cents a word). This sum can vary depending on the languages involved, and whether the translator works with clients directly, or through an agency.
Source: New Zealand Society of Translators and Interpreters, 2018.
(This information is a guide only. Find out more about the sources of our pay information)
What you will do
Translators may do some or all of the following:
read material from the source language and rewrite it in the required (target) language
check that the original meaning and feeling of the text is not lost
ensure that technical terms are correctly translated
proofread and edit other translators' work
discuss clients' translation requirements and give quotes for services
research the meaning of words and terminology using dictionaries and the internet
use computer-aided translation tools.
Skills and knowledge
Translators need to have:
ability to write well
sound general knowledge
knowledge of at least two cultures and written languages
knowledge of translation software such as SDL Trados Studio or memoQ
accounting and marketing skills if they operate their own business.
Knowledge of te reo Māori may be useful for translators working in New Zealand.
Working conditions
Translators:
usually work regular business hours, but may work longer hours, evenings or weekends if they need to meet deadlines, or may work part time
work in offices or their own homes
may travel to visit clients and learn about their businesses.
What's the job really like?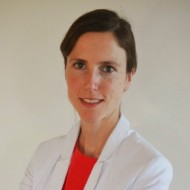 Karoline Spiessl
Translator
Why did you become a translator?
"I was attracted to languages when I started learning them at school. I just enjoyed finding connections and differences between them."
What's a key skill for translators?
"You have to be able to work independently and motivate yourself. Most translators in New Zealand are freelancers, so this is crucial. I have my own translation business and I translate from English, French and Russian into my native language, German."
What kind of text do you translate?
"I specialise in IT, medical and digital marketing translations, so I generally translate topics in these fields. It's a good idea to specialise. I worked in-house at a digital marketing agency after graduation. To be credible you have to know as much in the field you specialise in, as you do in the language."
What are the challenges of translating?
"Sometimes the length of the text is restricted – for example, when it is limited by the layout. This can be a bit tricky when the language the text is translated into tends to be longer than the original language.
"Another challenge might be errors or omissions in the original text, for which the translator needs clarification to produce a correct translation. These pose a challenge when there is an urgent deadline and no one is available to answer the questions before the translation is due."
Entry requirements
There are no specific requirements to become a translator. However, most translators have at least a Bachelor's degree in translation and many have a Master's degree.
The New Zealand Society of Translators and Interpreters (NZSTI) recommends that you also do workshops to increase your skills and improve your chances of getting work.
Some employers may require you to have certification at the professional level from the National Accreditation Authority for Translators and Interpreters (NAATI).
Secondary education
A tertiary entrance qualification is required to enter further training. Useful subjects include English, te reo Māori, and other languages.
Personal requirements
Translators need to be:
adaptable and motivated
able to keep information confidential
able to work efficiently under pressure
able to concentrate for long periods
able to negotiate and solve problems
accurate, with an eye for detail
curious and creative
skilled at writing and research
organised, with good administration skills.
I think you have to be curious, eager to learn, and able to accept feedback on your work.

---

Karoline Spiessl

Translator
Useful experience
Useful experience for translators includes:
work with people from different cultures such as new migrants
work in professional sectors such as law enforcement and scientific, legal, technical or medical environments
living and working overseas – for example, going on a student exchange programme
language study.
Registration
Registration is not compulsory, but some clients may require translators to be registered with the New Zealand Society of Translators and Interpreters (NZSTI).
Find out more about training
Māori Language Commission

(04) 471 0244 - tereo@tetaurawhiri.govt.nz - www.tetaurawhiri.govt.nz

NZ Society of Translators and Interpreters Inc (NZSTI)

(09) 529 1138 - info@nzsti.org - www.nzsti.org
Check out related courses
What are the chances of getting a job?
Opportunities best for translators with specialist skills
Opportunities are best for experienced translators who:
have specialist or technical knowledge in areas such as information technology, law, marketing, medicine or health
have full membership with the New Zealand Society of Translators and Interpreters
have the business and networking skills to build up their client base in New Zealand and overseas
can translate from English into Māori, Pacific Island languages, Mandarin, or languages used by New Zealand's main trading partners.
According to the Census, 441 translators worked in New Zealand in 2018.
Graduates can find work through agencies
Opportunities for new translators are poor because few full-time translator jobs are advertised, and it can take a year to build up enough clients if you set up your own translation business.
Graduates can improve their chances of securing a job by:
completing professional development workshops
joining professional organisations such as the New Zealand Society of Translators and Interpreters, or the National Accreditation Authority of Translators and Interpreters
registering with translation agencies and taking on jobs with quick deadlines, or in holiday periods.
Increased immigration creates some opportunities for translators
More migrants from non-English-speaking countries have been coming to New Zealand, which creates some opportunities for translators. They are sometimes called in to help migrants resettle, which can involve translating documents such as birth and medical certificates, and other legal documents.
Self-employment common among translators
Most translators in New Zealand are self-employed, and work with a range of clients and agencies.
Translators may contract their services out to, or be permanently employed by:
private companies that offer translation services
the Department of Internal Affairs and other government departments
courts or hospitals
businesses that export goods
foreign embassies and consulates.
Translators may also work for overseas clients, via email, because the time difference between New Zealand and Europe allows work to be delivered in time for the European working day.
Sources
Faes, F, 'Straker Says Their English to French Translators Now Average 1,000 Words Per Hour', 28 November 2018, (slator.com).
McLean, M, 'Māori Translators on the Rise', 5 March 2017, (www.maoritelevision.com).
Spiessl, K, national secretary, New Zealand Society of Translators and Interpreters (NZSTI), careers.govt.nz interview, December 2018.
Stats NZ, '2018 Census Data', 2019.
(This information is a guide only. Find out more about the sources of our job opportunities information)
Progression and specialisations
Translators may get experience at a government department or commercial service, then move on to set up their own businesses or agencies.
With further training, translators may also become interpreters (translating the spoken word).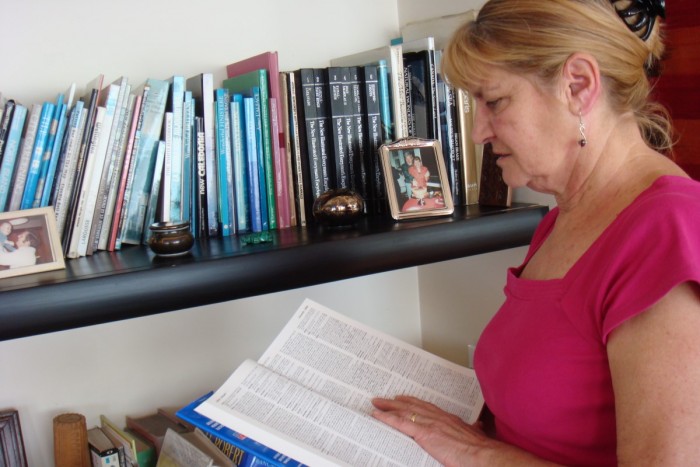 Last updated 8 September 2023