Foreign Policy Officer
Āpiha Take Tāwāhi
Alternative titles for this job
Foreign policy officers represent New Zealand's interests overseas and provide policy advice to the Government on foreign affairs and trade issues.
Pay
New foreign policy officers usually earn
Foreign policy officers with experience usually earn
Job opportunities
Chances of getting a job as a foreign policy officer are average as it is a small occupation with low turnover.
Pay
Pay for foreign policy officers varies depending on qualifications and experience.
Entry-level foreign policy officers usually earn $63,000 to $69,000 a year.
Mid-level foreign policy officers can earn between $69,000 and $110,000
Senior foreign policy officers can earn from $110,000 to $150,000.  
Source: Ministry of Foreign Affairs and Trade, 2020.
(This information is a guide only. Find out more about the sources of our pay information)
What you will do
Foreign policy officers may do some or all of the following:
work overseas to promote New Zealand's interests
seek improved access for New Zealand exports and help organise trade missions
participate in global discussions on protecting New Zealand and international oceans and environment 
negotiate treaties and agreements with other countries
liaise with local authorities in other countries
study and report on political and economic developments
help develop foreign policy and trade policy
draft briefing papers and submissions
inform industries about trade policies of other countries.
working with international partners to advocate for New Zealand positions and come up with creative solutions for issues.
Skills and knowledge
Foreign policy officers need to have knowledge of:
political, economic, industrial, social and cultural aspects of New Zealand life
the politics and cultures of other countries
international affairs.
The ability to communicate in te reo Māori or a foreign language is useful. 
Working conditions
Foreign policy officers:
usually work regular business hours
often work overseas in embassies, high commissions and consulates
may travel domestically and internationally when working out of New Zealand.
What's the job really like?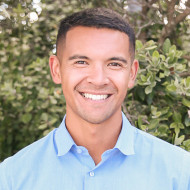 George Greig
Foreign Policy Officer
A multicultural outlook essential
Foreign policy officer George Greig says the best preparation for the job is getting involved in activities where you work with people from diverse backgrounds.
"You need to find opportunities to be courageous and put yourself out there."
After working with international communities in Auckland, George became curious about the role of the Ministry of Foreign Affairs and Trade (MFAT).
"I'd intended to become a commercial lawyer but decided to follow my new interest in the public service."
Flexible attitude valued
George was five months into MFAT's graduate programme and working on the international trade rotation when COVID hit in early 2020.
"I was moved to the Ministry's COVID response team, which was a good lesson in how to be flexible. Negotiating free trade agreements is often about compromising or looking for alternatives."
Building trust an important skill
"Trade is about building relationships to promote New Zealand overseas, and that's the best part of the job", says George.
"I have an interest in the Asia-Pacific region and hope one day to be posted to Rarotonga in the Cook Islands to help strengthen New Zealand's connections with the Pacific."
Entry requirements
To become a foreign policy officer you need: 
an undergraduate degree or postgraduate qualification, or be in your final year of study
relevant public or private sector experience
to be able to pass a security clearance.
Graduates need at least three months but not more than three years relevant work experience, preferably in a policy, legal or other public sector role. 
New foreign policy officers work through a two-year development programme.
Secondary education
A tertiary entrance qualification is required to enter further training. Useful subjects include English and other languages. 
Personal requirements
Foreign policy officers need to be:
adaptable, versatile and resilient
able to relate to people from a wide range of cultures, but have a strong sense of New Zealand identity 
able to persuade and influence others
able to work well as part of a team
excellent communicators
good at analysing and interpreting information.
Useful experience
Useful experience for foreign policy officers includes:
volunteer work with community, religious or cultural groups
work with international organisations in legal, economic or trade fields, or in public policy
working with Pacific or Māori communities, or other cultures
coaching or leadership experience.
Check out related courses
What are the chances of getting a job?
Few foreign policy officer positions available
Chances of getting a job as a foreign policy officer are average because it's a small, specialist occupation with low staff turnover.
Opportunities for people with similar public service experience are poor as MFAT prefers to train graduates who stay on and progress within the organisation. 
Opportunities with MFAT's graduate training programme 
There are opportunities for graduates in MFAT's foreign policy officer development programme. Around 30 graduates a year are accepted into the programme, which MFAT advertises in March.
Your best chance of applying for the development programme is to sign up for job alerts from the MFAT careers page. Summer internships are also advertised and by doing one you can increase your chances of being accepted into the programme.
One employer of foreign policy officers
All foreign policy officers are employed by the Ministry of Foreign Affairs and Trade.
Sources
Ministry of Foreign Affairs and Trade, 'Work with us', accessed December 2020, (www.mfat.govt.nz).
Triplow, K, resourcing specialist, Ministry of Foreign Affairs & Trade, careers.govt.nz interview, December 2020.
(This information is a guide only. Find out more about the sources of our job opportunities information)
Progression and specialisations
Foreign policy officers may progress within MFAT to senior roles such as an overseas ambassador or director of a world regional division. They can also move into adviser or consultant roles in the private sector.
Foreign policy advisers may specialise in working in a particular country or region.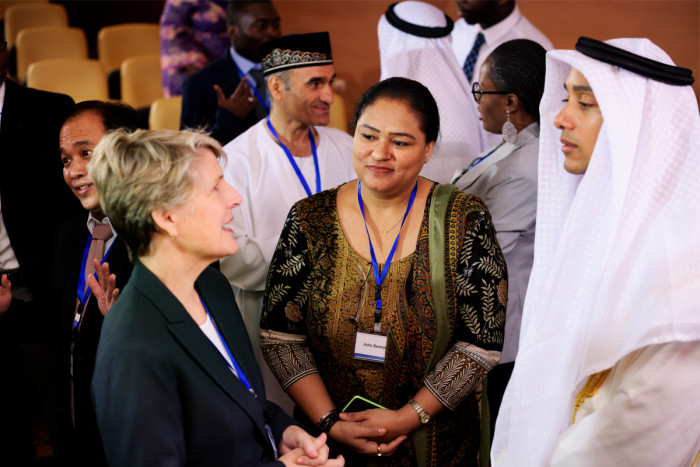 Last updated 19 July 2021