Historian
Pouherenga Kōrero o-Mua
Alternative titles for this job
Historians research, write and present information about events and people of the past and present. They may also teach history.
Pay
Historians employed in universities or the public sector usually earn
Source: Tertiary Education Union and Ministry for Culture and Heritage, 2018.
Job opportunities
Chances of getting a job as an historian are poor due to high competition for few vacancies.
Pay
Pay for historians varies depending on what type of work they do, where they work, and their experience.
Just over half of all historians are self-employed and their income depends on the success of their business.
Pay for historians working in the public sector 
Public historians may start work as researchers, and progress to historian and senior historian roles.
Historians working as researchers usually earn between $47,000 and $60,000 a year.
Historians can earn between $70,000 and $80,000.
Senior historians can earn between $80,000 and $100,000.
Pay for historians working at universities
Historians at universities may start work as a tutor and then progress to lecturer and senior lecturer roles.
Tutors usually earn between $47,000 and $74,000 a year.
Senior tutors usually earn between $63,000 and $95,000.
University lecturers and senior lecturers can earn between $73,000 and $120,000.
Associate or assistant professors and professors can earn from $120,000 to $173,000.
Sources: Ministry for Culture and Heritage, 2018; The University of Auckland, 'Academic Staff Collective Agreement, 1 July 2016 – 31 August 2017', 2017; The University of Waikato, 'Academic Staff Collective, Employment Agreement, 1 July 2016 to 30 June 2018', 2017; and Victoria University of Wellington, 'Academic Staff Collective Agreement, 1 July 2017 – 30 June 2019', 2017.
(This information is a guide only. Find out more about the sources of our pay information)
What you will do
Historians may do some or all of the following:
research topics they choose, or topics their clients have requested
gather information from sources such as books and articles, fieldwork and interviews
organise, analyse and interpret information
prepare reports, webpages and books, or speak to the media about historical topics
teach history
help prepare museum displays and websites
help identify, protect and research historic places
advise government departments or Treaty of Waitangi claimants.
Skills and knowledge
Historians need to have knowledge of:
the culture, history and society of the people being studied
te reo Māori and Māori culture if specialising in New Zealand history
how to conduct research, including interviewing, analysing, interpreting
how to produce written, multi-media and spoken information effectively
project management.
Working conditions
Historians:
usually work regular hours, but may be expected to work long hours
usually work in offices, libraries or their own homes
may travel within New Zealand and overseas to attend meetings and conferences or to complete research.
What's the job really like?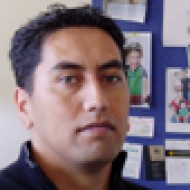 Nepia Mahuika initially wanted to be a history and English teacher at secondary school, but as he progressed through university his priorities changed.
"After seeing the historical landscape in New Zealand I realised there was a need for Māori historians. There's not a lot of Māori historians, so I felt it would be a viable pathway for me to take."
Combining research with teaching
Nepia now works as a researcher and lecturer, teaching Māori and iwi history. "I find it really exhilarating teaching students – being involved with them and seeing them grow and develop. My teaching has also helped me become involved in Māori initiatives at the university, such as setting up a mentoring programme for Māori students."
Getting to meet like-minded people from around the world
Another part of being an historian, says Nepia, is meeting some amazing people who are doing similar research in different countries. "The fascinating part is that the culture where they come from means their lives are sometimes in danger because of the research they do."
Learn as much history as you can
Nepia's advice for anyone wanting to be an historian is to go to university. "Learn as much as you can. Try and give yourself a broad historical background. Get the basics like historical methodology and then flesh out your knowledge in other areas."
Entry requirements
To become an historian you need to have a post-graduate qualification.
To work as a public historian in a government department you need to have a Masters or higher post-graduate degree in history or a closely related subject, such as politics.
To work as an academic historian in a university you need a Doctorate (PhD) in history and a portfolio of relevant published work. 
Secondary education
NCEA Level 3 is required to enter tertiary training. Useful subjects include English, te reo Māori and other languages, history, classics, art history, social studies and geography. 
Personal requirements
Historians need to be:
accurate, enquiring, patient and persistent
able to keep information private
able to make good judgements
open-minded, with an understanding of a range of cultures
skilled written and spoken communicators
good at planning and organising.
To be an historian you have got to be prepared to do some reading, and to get into books, and to write. Being an historian challenges you as a writer. I wanted to not just know about the past, but I wanted to be able to write about the past in an effective and articulate way.

---
Useful experience
Useful experience for historians includes:
research, library, or archive work
practical experience of Māori culture and language
volunteer work at a museum, art gallery or historical society.
Tutoring experience is also useful for academic or teaching positions.
Find out more about training
Professional Historians' Association of New Zealand (PHANZA)

secretary@phanza.org.nz - www.phanza.org.nz/
Check out related courses
What are the chances of getting a job?
Small number of historians and few jobs advertised
Chances of getting work as a historian are low due to: 
low turnover of historians in existing roles 
low numbers of historian jobs being advertised
high competition from well-qualified applicants for any job vacancies
a decreasing amount of work processing or advising on Treaty of Waitangi claims. 
According to the Census, 147 historians worked in New Zealand in 2018.
Being flexible, with general skills, increases your employability
Your chances of securing a contract or permanent job as a public historian are best if you have:
a track record of publication
experience working in a team
interest in a variety of historical areas, rather than specialising
the ability to communicate history in an engaging way to the general public, including using public speaking and multi-media skills.
Historians mainly self-employed or in teaching and research roles
Just over 50% of historians are self-employed. 
Most other historians are employed by:
Ministry for Culture and Heritage – working on New Zealand history projects
Office of Treaty Settlements – advising and helping groups make Treaty of Waitangi claims
Waitangi Tribunal – researching Treaty of Waitangi claims
iwi who are making Treaty claims
other government agencies, local authorities, and museums.
Historians may also work in secondary schools and universities teaching, lecturing and researching history.
Sources
Atkinson, N, chief historian, Ministry for Culture and Heritage, Careers Directorate (Tertiary Education Commission) interview, 9 January 2018.
Butterworth, S, 'Plain Facts about Being in Business', accessed January 2018, (www.phanza.org.nz).
Ministry of Business, Innovation and Employment, '2006-2014 Occupation Data' (prepared for Careers New Zealand), 2015.
Ministry for Culture and Heritage, 'Te Tai Settlement Stories Project Increases Demand for Historians', 17 November 2017, (mch.govt.nz).
Stats NZ, '2018 Census Data', 2019.
Te Rōpū Whakamana i te Tiriti o Waitangi, Waitangi Tribunal, 'Strategic Direction 2014 - 2025', 2014, (www.waitangitribunal.govt.nz)
Victoria University of Wellington, 'Career View: History', accessed January 2018, (www.victoria.ac.nz).
(This information is a guide only. Find out more about the sources of our job opportunities information)
Progression and specialisations
Historians who work for government agencies may progress to senior historian roles or move into management.
Historians who work for universities may progress to more senior academic roles such as senior lecturer, associate professor and professor.
They can also specialise as an art historian.
Art Historian

Art historians study and write about works of art.They may also deliver lectures on art history, advise on art, look after historical and contemporary art collections, and research and present exhibitions.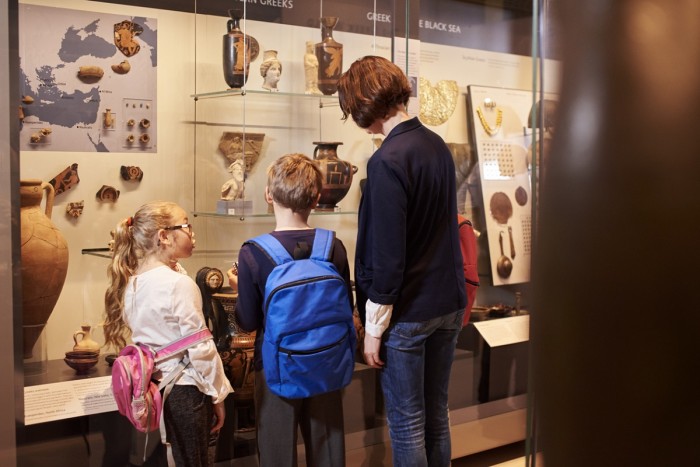 Last updated 4 April 2023