Archivist
Kaitiaki Pūranga
Archivists assess, organise, store and provide access to records and documents of long-term historical or research value. They also advise people and organisations about their archives.
Pay
Archivists with up to four years' experience usually earn
Archivists with five or more years' experience usually earn
Source: careers.govt.nz research, 2018.
Job opportunities
Chances of getting a job as an archivist are average due to stable numbers of people in the role and high competition for positions.
Pay
Pay for archivists varies depending on the size of the archive and the archivist's qualifications, role and experience.
New archivists usually earn from minimum wage up to $50,000 a year.
After one to four years' experience, they can earn between $50,000 and $60,000.
More experienced archivists and those who work as managers can earn from $60,000 to $70,000.
Strategic, principal and digital archivists may earn more than this. 
Source: careers.govt.nz research, 2018.
(This information is a guide only. Find out more about the sources of our pay information)
What you will do
Archivists may do some or all of the following:
advise local and central government departments and other organisations about which records they should keep or archive
research items under their care
maintain and modify records management programmes and systems
describe records and other materials so they are easy to find on databases
advise on how to store archives
prepare and package materials for storage
help people find information.
Skills and knowledge
Archivists need to have knowledge of:
how to organise, store and find archival information
the historical and potential research value of materials to be archived.
Archivists may also need to have knowledge of New Zealand history and government departments, and Māori language and culture.
Working conditions
Archivists:
usually work regular office hours, but may have to work longer hours with large collections
work in offices and in vaults and storerooms
may travel locally, nationally or internationally to assess or purchase collections, or attend conferences.
What's the job really like?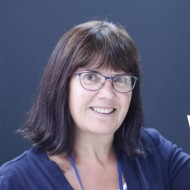 Susan Jenkins
Archivist Advisor
What's the most dangerous thing you work with?
"Nitrate film – it can explode!
"If it's at the early stages of decay we sent it off-site to storage – in a bunker. If the decay's too bad, it has to be destroyed, because it's far too dangerous to keep."

What's the most satisfying work you've done?
"I found a container labelled only as, 'Box of Photos.' 
"They turned out to be from the Patriotic and Canteen Fund Board from World War Two. There were pictures of people in the Māori Battalion, crashed planes, burnt out tanks, canteen trucks with bullet holes.
"That was really interesting to catalogue and I feel really good now that someone could be looking for this and now they can find it."
How does your IT background help with work as an archivist?
"Our digitisation project involves scanning and cataloguing historic documents, so the originals won't be handled so much and will last longer.
"We also receive digital files to keep and it's quite a process – are the files corrupted? What if I get a document in WordStar 2000 – how do I open that? Do we need to shift it to a new format, and if so will all the formatting be lost?"
Entry requirements
There are no specific requirements to become an archivist. However, employers usually prefer applicants with a qualification in:
archives
records management
information studies
information management. 
Range of undergraduate and postgraduate qualifications for archivists
The Open Polytechnic offers a diploma and a degree in records and information management, with a paper on archives management.
Te Wananga o Raukawa offers specific qualifications for those working with iwi archives: Heke Puna Maumahara, Diploma in Information Management (Level 5), and Poutuarongo Puna Maumahara, Bachelor of Information Management (Level 7).
Victoria University of Wellington offers a postgraduate certificate, diploma and Masters in information studies with a specialisation in archives.
 A postgraduate degree in history, and work as an historian, may also be a pathway into working as an archivist.  
Secondary education
A tertiary entrance qualification is needed to enter further training. Useful subjects include English, digital technologies, history and classical studies, history of arts, social studies and te reo Māori.
Personal requirements
Archivists need to be:
patient, thorough and methodical
accurate, with an eye for detail
good communicators, with people skills
organised and good at managing time.
An IT background is very, very useful these days, but there are archivist roles for those who are a people person, or a details person, or interested in research as well.

---

Susan Jenkins

Archivist Advisor
Useful experience
Useful experience for archivists includes:
work in document storage
work as a librarian or in records management
customer service.
Find out more about training
Archives and Records Association of NZ (ARANZ)

Archives New Zealand/Te Rua Mahara o te Kawanatanga

Records and Information Management Professionals Australasia

Te Rōpu Whakahau
Check out related courses
What are the chances of getting a job?
Job opportunities for archivists are average. This is because: 
there are only about 400 archivists working in New Zealand, and a relatively small number of jobs available
staff turnover is low – 37% of archivists are aged 55 or over
there are few jobs advertised and competition for positions can be high.
This can make it especially hard for new graduates looking for work.
According to the Census, 411 archivists worked in New Zealand in 2018.
Increase your chances of getting an archivist job
You can increase your chances of finding work as an archivist by:
gaining experience with electronic databases
gaining experience which gives you good research skills
developing knowledge of New Zealand history and government
joining professional associations, which can help you network and find out about work opportunities.
Wide range of organisations employ archivists
Archives New Zealand is the single biggest employer of archivists. About 23% of archivists work at libraries and 10% at museums. The rest work for a range of employers including:
local government
universities
iwi
religious organisations such as churches
historical societies
private companies such as banks.
A quarter of archivists work part time. There are also a small number of self-employed archivists.
Sources
Archives and Records Association of New Zealand (ARANZ) website, accessed February 2018,(www.aranz.org.nz).
Moran, J, chair, ARANZ Wellington, Careers New Zealand interview, December 2016.
Ministry of Business, Innovation and Employment, '2006-2014 Occupation Data' (prepared for Careers New Zealand), 2015.
Stats NZ, '2018 Census Data', 2019.
(This information is a guide only. Find out more about the sources of our job opportunities information)
Progression and specialisations
Archivists may progress to become self-employed, become sole-charge archivists, or move into management roles.
Archivists may specialise in:
film
books and other paper records
photographs
sound
digital formats.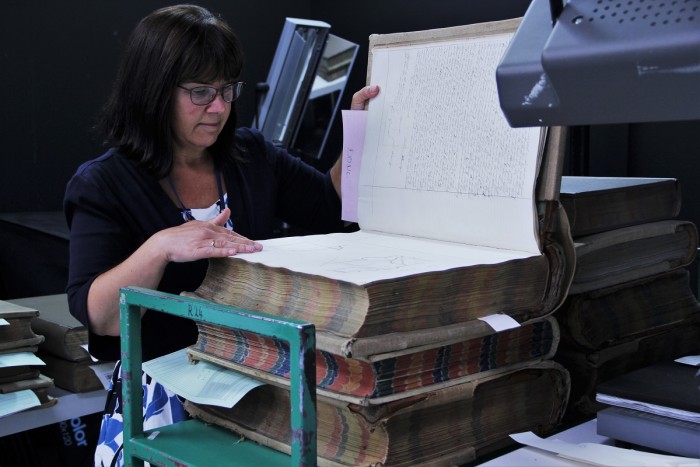 Last updated 3 April 2023