Horse Trainer
Kaiwhakapakari Hōiho
Alternative titles for this job
Horse trainers train horses for racing, and are responsible for their care at a stable or race track.
Pay
Pay rates for horse trainers vary depending on their ability, experience and level of success.
Job opportunities
Chances of getting a job as a horse trainer are average for new entrants but good for those with experience.
Pay
Pay for horse trainers varies depending on how they are employed, their experience and their horses' success. They may: 
charge a fee for training horses and receive a percentage of their horses' winnings
train young horses and make their money by selling them
work as a co-trainer and receive a weekly wage and a share of winnings. 
Owner-trainers train a small number of their own horses. They may need to do additional jobs to supplement their income.

(This information is a guide only. Find out more about the sources of our pay information)
What you will do
Horse trainers may do some or all of the following:
train horses to get used to riders, equipment and the racing environment
organise training plans for horses and train them for racing
ride horses on training tracks
ensure horses are groomed and fed
monitor horses' health
communicate with horse owners
train apprentice jockeys and stablehands
market and sell horses at races and independently
run their own business and manage staff. 
Skills and knowledge
Horse trainers need to have:
knowledge of horses' anatomy and their behaviour
an understanding of horses' nutritional requirements, especially to improve performance
good horse-handling skills
knowledge of horse training methods
an understanding of horse racing rules and procedures.
Horse trainers who employ staff must also have small business skills.
Working conditions
Horse trainers:
usually start work early in the morning and finish late in the afternoon
work weekends and longer hours on race days
work at stables and racetracks
work outdoors in most weather conditions
travel to race meetings and trials throughout New Zealand, and sometimes overseas.
What's the job really like?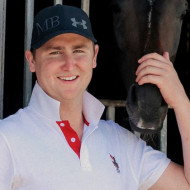 Robert Wellwood
Horse Trainer
Work hard and travel the world
 "Seeing a horse I've trained win races, and travelling around New Zealand and Australia are the highlights of the job," says horse trainer Robert Wellwood.
"If you've got a horse good enough you can travel the world. But it takes a lot of patience."
Understanding horse behaviour is important

Robert began riding at the age of four so a racing career seemed a natural progression. "It's hands-on learning, so working as a stablehand can be good experience.
"You need to be good with animals. Training horses is like training athletes; they all respond differently. Some need a strict routine and extra help to excel, others love pats and cuddles or a special feed, but some just love to win!"
Managing a business keeps you busy 
As a junior partner in the business, Robert manages staff and the racing careers of 45 horses. He selects horses to train, chooses races for each horse and updates owners with their progress. 
"You can give yourself the best chance by choosing the better-bred horses, but sometimes it's just determination and luck!"
Entry requirements
There are no specific requirements to become a horse trainer, but you usually need at least six years' experience working with horses. This can include work as a:
stablehand
trackwork rider
stable foreperson
pre-trainer/horse breaker
jockey or apprentice jockey
harness driver.
Completing an apprenticeship and gaining a National Certificate in Equine Studies (Level 3 and  Level 4) may be useful.
Secondary education
A minimum of three years of secondary education is recommended.
Gateway opportunities for school students
For Year 11 to 13 learners, the Gateway programme is a good way to work towards national certificates through Harness Racing New Zealand and gain industry knowledge. This may include off-site learning and some on-the-job training.
Personal requirements
Horse trainers need to be:
passionate about horses
confident around horses
patient and firm
good communicators
good at training and motivating staff
dedicated and hard working.
You have to be good at communicating with the owners who are all around the world. It's important they feel a part of it so you give them weekly updates on their horses.

---

Robert Wellwood

Horse Trainer
Useful experience
Useful experience for horse trainers includes working:
as a jockey
as a pre-trainer or horse breaker
as a stablehand, stable foreperson or assistant trainer
with horses in other ways.
Physical requirements
Horse trainers need to have a good level of fitness and health as the work can be physical and involve standing for long hours. 
Registration
If you wish to train horses to compete at race meetings, you need to be licensed by the relevant organisation:
New Zealand Thoroughbred Racing licenses people to train gallopers
Harness Racing New Zealand licenses people to train trotters.
You need to meet standards set by the recognised racing authorities, which include being:
over 18 or 20, depending on the type of licence
financially sound and of good character
able to provide suitable accommodation for horses
considered competent to train horses.
Find out more about training
Primary Industry Training Organisation (Primary ITO)

(04) 801 9616 - info@primaryito.ac.nz - www.primaryito.ac.nz
Check out related courses
What are the chances of getting a job?
Demand for horse trainers affected by COVID-19 pandemic
Opportunities for horse trainers, especially those new to the industry, have been affected by the racing industry's financial challenges. 
However, the Government's announcement of an emergency support package for the industry may create new opportunities for horse trainers. New racetracks in Cambridge, Palmerston North and Christchurch may increase opportunities in these regions but the number of racing events at regional venues is expected to decrease.
The COVID-19 pandemic has further reduced opportunities for horse trainers.  
Demand may improve slightly as restrictions to control the spread of the pandemic ease.
Horse Trainer appears on Immigration New Zealand's regional skill shortage list. This means the Government is actively encouraging skilled horse trainers from overseas to work in New Zealand.
Increase your chances by networking and gaining experience
Your opportunities as a horse trainer depend on your reputation to train successful horses, and your ability to build contacts.
You can improve your chances by:  
using the NZ Trainers Association website to contact horse trainers and find an entry-level job in a stable
working as a stable foreperson or assistant trainer with an established horse trainer. 
According to the Census, 792 horse trainers worked in New Zealand in 2018. 
Most horse trainers self-employed
Most horse trainers run their own horse-training business and contract out their services to horse owners. 
Sources
Clarkson, N, 'What will horse sport look like beyond the Covid-19 pandemic?', 1 May 2020, (www.horsetalk.co.nz).  
Cooper, W, executive officer, NZ Trainers' Association, careers.govt.nz interview, May 2020.
Guerin, M, 'Covid 19 coronavirus: How horse racing has been impacted by the pandemic', 25 April 2020, (www.nzherald.co.nz).
Immigration New Zealand, 'Regional Skill Shortage List', 27 May 2019, (www.immigration.govt.nz).
Lines-MacKenzie, J, Kermeen, M, Tokalou-Chandra, T, 'Avondale one of 14 racing venues facing uncertain future as dramatic changes proposed', 15 May 2020, (stuff.co.nz). 
Richards, J, horse trainer, Te Akau Racing Stables, careers.govt.nz interview, June 2020.
Richardson, G, horse trainer, Richardson Racing Stables, careers.govt.nz interview, June 2020.
Stats NZ, '2018 Census Data', 2019.
Stuff, 'Winston Peters announces $72.5 million emergency package as extent of racing's financial crisis emerges', 12 May 2020, (stuff.co.nz).
Stuff, 'Trainers' Association president Tony Pike says $72.5 million emergency package will breathe life back into racing industry', 12 May 2020, (stuff.co.nz). 
(This information is a guide only. Find out more about the sources of our job opportunities information)
Progression and specialisations
Horse trainers may specialise in: 
steeplechasing
harness racing
thoroughbred racing
pre-training – working only with young race horses.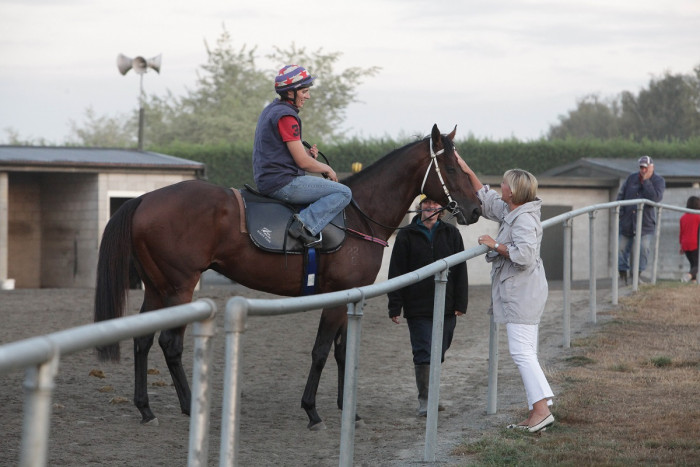 Last updated 29 March 2022