Professional Sportsperson
Kaiwhakataetae Ngaio
Alternative titles for this job
Professional sportspeople take part in competitive national and international sports such as rugby, football, cricket, netball, golf, tennis and horse racing.
Pay
Pay for professional sportspeople varies depending on the sport, the individual's ability, and their performance.
Job opportunities
Chances of getting a job as a professional sportsperson are poor due to lack of demand.
Pay
Pay for professional sportspeople varies depending on the sport, and their performance and abilities.
Most paid sportspeople are semi-professional, earning some money from sport, and having a second job to make a living.
Semi-professional and some Olympic sportspeople based in New Zealand earn varying amounts – from the minimum wage to $60,000 a year or more.
Top-level sportspeople in internationally popular sports, such as golf or rugby, may earn hundreds of thousands of dollars in salary, winnings or additional advertising contracts.
Many sportspeople employ managers to get them extra income from:
appearance fees
contracts
performance bonuses
sponsorship deals and performance grants.
Source: careers.govt.nz research, 2019.
(This information is a guide only. Find out more about the sources of our pay information)
What you will do
Professional sportspeople may do some or all of the following:
follow a training programme to develop fitness and strength
practise the skills, drills and teamwork of their sport
decide on competitive plans and strategies with coaches
compete in national or international events
consult with health professionals
maintain their equipment
work with sponsors
public speaking.
Skills and knowledge
Professional sportspeople need to have knowledge of:
the rules, techniques, skills and tactics of their sport
nutrition and exercise requirements
injury prevention
how to care for equipment such as racquets, shoes, bikes or boats.
Knowledge of sports psychology may also be useful.
Working conditions
Professional sportspeople:
work irregular hours, including early mornings, evenings or weekends
train and compete in indoor or outdoor facilities such as gymnasiums, sports centres, rugby fields and tennis courts
may be required to travel to get to sports grounds and venues.
What's the job really like?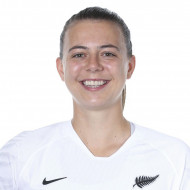 Meikayla Moore
Professional Footballer
Impressing the home crowd
Meikayla scored her first international goal for the Football Ferns against Japan in front of a Wellington home crowd in June last year. The goal levelled the score to one all.
"I couldn't have played it any better if I'd wanted to. It was surreal."
Lifelong passion for football
Meikayla started playing football when she was four years old after her parents enrolled her in a local club.
Now she plays in Germany for MSV Duisburg in the top league of German women's football. She'll play for New Zealand in the Football Ferns in the 2019 FIFA Women's World Cup, and also played in the 2015 world cup.
Good to have a back-up plan
Meikayla is studying health science at Massey University. She wants to continue playing football after graduating, and work in the health sector after her football career.
Leadership opportunities
Meikayla has also captained New Zealand's under-20 women's football team.
"It was quite special for me because I want to take on leadership roles in the future."
No regrets
There were times in Meikayla's career when she was hesitant about travelling overseas to play, but she hasn't regretted those experiences.

"If you know what you really want to do with your life do everything you can to achieve it."
Rugby player video
Waimana Riedlinger-Kapa talks about life as a professional rugby player – 2.00 mins.
When I was younger, I could name every All Black,
name how many games they'd played.
I knew everything about the All Blacks kind of thing.
And I think from a young age that's all I wanted to do. Hey,
my name is Waimana Riedlinger-Kapa. I play rugby for a living.
What I do for my job is play rugby.
There's gym involved in that, video analysis and also field training. So
at the moment I'm based over in Japan. I'm with the Hanazono Kintetsu Liners.
Culture's a little bit different around there.
Obviously these aren't the traditional Japanese tattoos,
they're the Māori ones and people are quite accepting of it and they quite like
them as well. So my career pretty much just started through high school,
playing first XV from Year 11.
And in my last year of school I was approached by Auckland Rugby.
I had the academy contract for 2 years,
made the New Zealand 20s side and then signed a full contract with Auckland
Rugby for a few years.
Season at the Blues and now overseas in Japan. In Japan we are in the off
season. So in this part of the season we're just trying to keep fit.
I think one of the tricky things about being a rugby player in the off season is
you don't have a schedule, you just gotta figure out what works for you,
but also be disciplined in some areas.
So you've just gotta find that balance. There's obviously quite a bit of
pressure on us,
especially people come to watch us and you are under the microscope quite a bit.
I think the mental toughness side is obviously a big part of it,
and I think the amount of hard work that you need to put in.
I know some mornings we'd have to be in the gym at 5 o'clock,
get to work at 7, finish work at 5,
and then you'd be straight back on the field. If you enjoy what you do,
then it sort of is a lot easier. Considering this work,
it's not too hard to get motivated for it.
Rugby is a tough sport to get security in,
so there's definitely job opportunities for people who finish sport in
commentary, coaching, the sponsorship side of things and who knows what the job
opportunities could be. One of my biggest achievements is just being able to be
in this environment and do a job that I love every day,
and then just be involved in some,
some pretty cool teams and meet some pretty cool people on the way.
Entry requirements
To become a professional sportsperson you need a high level of skill and experience in your chosen sport.
Many sports have junior or development squads or leagues. If you perform well at the junior level you can qualify for representative teams and gain competition experience. If you continue to perform well you may be offered professional opportunities.
Secondary education
There are no specific secondary education requirements to become a professional sportsperson. However, physical education, biology, science and English to at least NCEA Level 2 are useful.
Additional requirements for specialist roles:
Jockey
To become a licenced jockey you must complete the National Certificate in Equine (Level 4).
Harness Driver
To become a harness driver you need to work as a trainee for up to four years. This training leads to the National Certificate in Equine - Harness Racing (Level 4).
Personal requirements
Professional sportspeople need to be:
competitive and motivated
observant and alert
disciplined and willing to work hard
able to remain calm and perform well under pressure
good at communicating with others
able to accept feedback and criticism
able to work well in a team.
"As a kid, football was all I ever wanted to do."

---

Meikayla Moore

Professional Footballer
Useful experience
Useful experience for professional sportspeople includes:
participation in junior, school or amateur sports events
any outdoor recreation work or experience dealing with the public
any other experience in their chosen sport or field.
Physical requirements
Professional sportspeople need to have excellent fitness and health.
Registration
Professional sportspeople must register with their sport's national organisation to represent their country internationally.
Find out more about training
Harness Racing NZ

High Performance Sport New Zealand

Primary Industry Training Organisation

Professional Golfers Association of NZ (PGA)
Check out related courses
What are the chances of getting a job?
Few opportunities for professional sportspeople
It is difficult to find work as a professional sportsperson in New Zealand. Most paid sportspeople are semi-professional, earning some money from sport and working a second job to make a living.
The COVID-19 pandemic has further reduced opportunities for professional sportspeople.
Demand may improve slightly as restrictions to control the spread of the pandemic ease.
According to the Census, 1,020 professional sportspeople worked in New Zealand in 2018.
Professional sportspeople typically have short careers
A professional sportsperson's career can be quite short due to the physically demanding nature of the role. For example, the average career in rugby lasts about five years. Careers in less physically intensive sports, such as golf and horse racing, usually last longer.
Types of employers varied
Professional sportspeople can be:
employed by professional sports teams or leagues
self-employed, and earn a living from a combination of competition prize money, scholarships and sponsorship or advertising.
Sports that employ significant numbers of professional sportspeople in teams or leagues include:
cricket
football
netball
rugby.
Sportspeople who participate in Olympic sports are also more likely to be semi-professional, as some of these sports receive targeted funding from government.
Sources
High Performance Sport New Zealand website, accessed May 2019, (www.hpsnz.org.nz).
Immigration New Zealand, 'Regional Skill Shortage List', 27 May 2019, (www.immigration.govt.nz).
Ministry of Business, Innovation and Employment, '2006-2014 Occupation Data' (prepared for Careers New Zealand), 2015.
New Zealand Institute of Sport website, accessed May 2019, (www.nzis.co.nz).
Sport New Zealand website, accessed May 2019, (www.sportnz.co.nz).
Stats NZ, '2018 Census Data', 2019.
(This information is a guide only. Find out more about the sources of our job opportunities information)
Progression and specialisations
Professional sportspeople follow a variety of paths when they retire from professional sport. Many go on to unrelated work, though others stay in the sports and recreation industry working as coaches, sports managers, administrators or commentators.
Professional sportspeople usually specialise in a particular sport such as netball, rugby, rugby league, tennis or cricket. Other specialisations include:
Footballer
Footballers play as part of a team in football competitions or tournaments.
Golfer
Golfers compete for money and prizes in golf tournaments. They may also act as a resident professional in golf schools and clubs.
Harness Driver
Harness drivers drive a horse from a sulky (a light cart), which is towed behind the horse in harness races.
Jockey
Jockeys ride racehorses at race meetings, trial meetings, jump outs and for track work.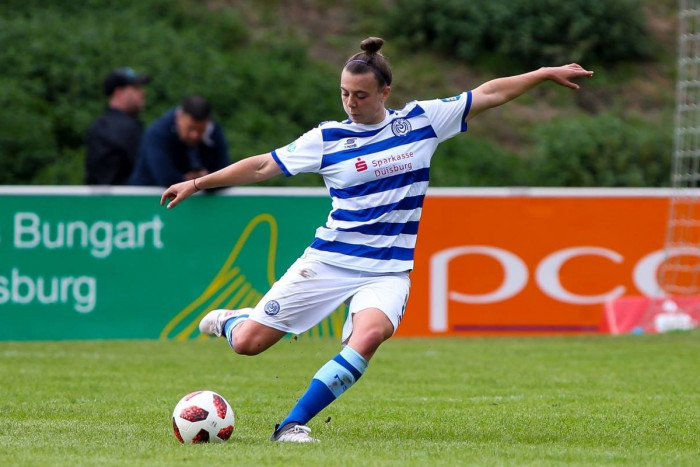 Last updated 4 July 2023