Delivery Driver
Kaitaraiwa Waka Whakarato
Alternative titles for this job
Delivery drivers distribute and may sell products to commercial and home delivery customers.
Pay
Delivery drivers usually earn
Source: Enterprise Recruitment, 2018.
Job opportunities
Chances of getting a job as a delivery driver are good because turnover is high and the occupation is growing.
Pay
Pay for delivery drivers varies depending on the type of licence they hold and the size, location, customer base, and success of the business they work for.
Delivery drivers usually earn between minimum wage and $25 an hour.
Some delivery drivers are paid per delivery and may be paid a retainer if they earn below a certain amount.
Source: Enterprise Recruitment and delivereasy, 2018.
(This information is a guide only. Find out more about the sources of our pay information)
What you will do
Delivery drivers may do some or all of the following:
plan their daily delivery route
load and unload stock on trucks or vans
deliver goods driving trucks or vans
receive payments for deliveries and arrange and document accounts
interact with customers
stocktake and order new supplies
implement marketing strategies and promotions
hire, train and work with staff
keep their trucks or vans up to required standards.
Skills and knowledge
Delivery drivers need to have:
driving skills
knowledge of the streets in their delivery area
good customer service skills
knowledge of any products they sell
awareness of relevant health and safety, and transport regulations.
Working conditions
Delivery drivers:
work long hours, including early mornings, late nights and weekends
work in their own delivery area, which can include city and suburban streets
spend a lot of time driving and may work in refrigerated conditions at their depots.
What's the job really like?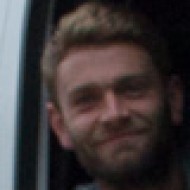 Casey Greive
Delivery Driver
What's a typical day like for you?
"When I arrive at work I'll check the order emails and get a run sheet for the day so I can see how busy it's going to be. Then I'll load the van with all the local orders and make up any overseas orders as well. On a busy day I'll fill the van two or three times but otherwise will try and get it all in one load."
What are some of the challenges you face as a delivery driver?
"Time is your enemy, which means your days go fast but you are expected to get the deliveries done in a certain time so you're constantly looking at the clock. Also there are physical challenges – I have to lift 60-kilogram kegs."
What makes a good delivery driver?
"I think a good delivery driver can gauge the tone of the place they're entering, whether it's appropriate to have a conversation or whether to just drop off whatever they're delivering and get out of there. Anyone who has a licence can be a delivery person but if you want to be a good delivery driver you need to smile, present a happy face and just be extremely positive."
Entry requirements
To become a delivery driver you need a full driver's licence.
You may also need:
a Class 2, 3, 4 or 5 driver's licence, depending on the size of your vehicle
a transport service licence
to pass a pre-employment drugs test
a dangerous goods (D) endorsement, if you are carrying dangerous goods
a forklift licence and experience with a crane fitted to a truck.
Secondary education
A minimum of three years of secondary education is recommended. Useful subjects include maths and English.
Personal requirements
Delivery drivers need to be:
organised
good at planning
reliable and responsible
adaptable
strong communicators
patient.
Useful experience
Useful experience for delivery drivers includes:
work with people
sales work
hospitality work
any driving work
banking and cash-handling.
Physical requirements
Delivery drivers need to be reasonably fit, healthy and strong as their work involves a lot of physical activity such as heavy lifting.
Find out more about training
MITO

0800 882121 - info@mito.org.nz - www.mito.org.nz
Check out related courses
What are the chances of getting a job?
Delivery driving a growing occupation
Demand for delivery drivers is growing because:
people can see the role as temporary and often leave it after a short time
increasing demand in a range of industries – for example, groceries bought online, and delivery services like delivereasy and Uber Eats.
According to the Census, 5,538 delivery drivers worked in New Zealand in 2018.
Types of employers varied
Delivery drivers work in a range of industries, including:
takeaway food services
road freight transport
postal services
laundry and dry-cleaning services
courier pick-up
delivery services
grocery wholesaling
pharmaceutical, cosmetic and toiletry goods retailing
newspaper publishing
hardware and building supplies retailing.
Sources
First, 'Groceries Online Industry Report – NZ SEO Reach', 24 March 2015, (www.firstdigital.co.nz).
Greive, C, delivery driver, Garage Project, Careers New Zealand interview, July 2015.
Ministry of Business, Innovation and Employment, '2006-2014 Occupation Data' (prepared for Careers Directorate – Tertiary Education Commission), 2015.
MITO, 'Commercial Road Transport 2016', accessed January 2018, (www.mito.org.nz).
Robinson, C, operations manager, delivereasy, Careers Directorate – Tertiary Education Commission interview, January 2018.
Sithik, A, recruitment consultant, Enterprise Recruitment, Careers Directorate – Tertiary Education Commission interview, January 2018.
Stats NZ, '2018 Census Data', 2019.
(This information is a guide only. Find out more about the sources of our job opportunities information)
Progression and specialisations
Delivery drivers may progress to set up their own distribution business.
They can also move into other roles in the transport and delivery industry such as heavy truck driver or courier.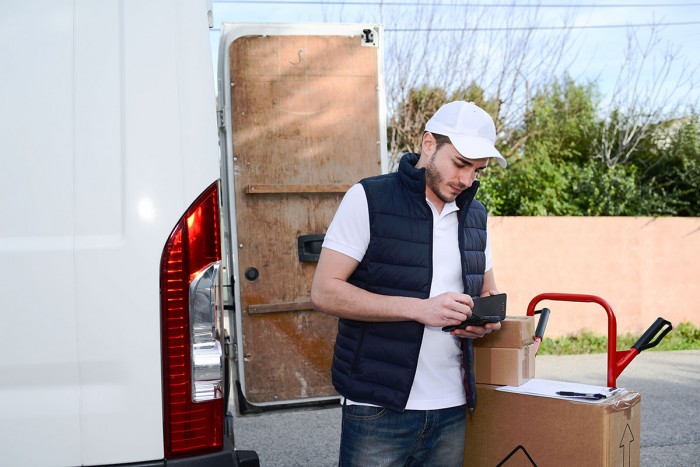 Last updated 15 June 2023