Sales Representative
Kanohi Hokohoko
Alternative titles for this job
Sales representatives promote, market and sell products or services to business and professional establishments, or wholesale or retail outlets.
Pay
Sales representatives working for small to medium-sized companies usually earn
Sales representatives working for large companies usually earn
Source: Hays, Michael Page, Robert Walters, Trade Me, 2018.
Job opportunities
Chances of getting a job as a sales representative are average for those wanting to enter the role, but good for those with experience.
Pay
Pay for sales representatives varies depending on skills, experience and the type of work they do. 
Sales representatives in small to medium-sized companies usually earn between minimum wage and $100,000 a year.
Sales representatives working for large companies can earn between $50,000 and $120,000.
Sales representatives may also earn bonuses based on meeting sales targets.
Sources: Hays; Michael Page; Robert Walters; and Trade Me, 2018.
(This information is a guide only. Find out more about the sources of our pay information)
What you will do
Sales representatives may do some or all of the following:
visit clients to talk about, demonstrate and take orders for products and services
arrange contract and payment details
arrange for delivery or installation of products
train clients in the use of products
answer client enquiries, deal with complaints and arrange for servicing of faulty goods
keep sales records and predict future market trends
find and contact potential clients, and develop sales ideas to attract more clients
organise sales budgets.
Skills and knowledge
Sales representatives need to have:
knowledge of the products or services they are selling
knowledge of the particular industry, such as construction, or market they are selling in, including their competitors' products
skill in advertising, presenting or promoting the products or services they are selling
an understanding of contract law
business, marketing and basic accounting skills.
Working conditions
Sales representatives:
generally work normal office hours, but may sometimes work evenings or weekends to meet clients' needs
work in offices, but also travel locally or around the country to meet with clients
often work in stressful conditions as they usually have sales targets to reach.
What's the job really like?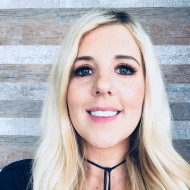 Emma Hutchinson
Sales Representative
Putting the customer first
For Emma Hutchinson, meeting the needs of her customers is as important as winning sales contracts.
"I'm competitive and find it rewarding hitting targets and getting the contracts, especially multi-million dollar ones," says Emma. "But the financial bonuses only come from good service and looking after your customers."
It was Emma's people skills that management noticed. "I was on the phones in customer service, and they said 'we need you out on the road not behind the scenes.' "   
Know your product well
She now sells ventilation, and heat pump and air conditioning units to new residential and commercial home builders. "You need to do your product research before meeting customers but there'll still be questions you'll need to find answers for. You're never on your own though as the technical team are right behind you."
Learning to be adaptable
"You might find that for months you're doing well but then you'll struggle to meet your targets. It's usually because of events outside your control like competitor discounts or mild winters," says Emma. "That's when you need to be adaptable and let your sales manager know about the challenges you're facing." 
With 10 years experience, Emma says her next step could be managing a sales team or selling another product. "If you have sales skills you can sell any product anywhere!"
Entry requirements
There are no specific requirements to become a sales representative as you gain skills on the job. However, a certificate, diploma or degree in business studies, sales or marketing may be useful.   
Secondary education
A minimum of three years of secondary education is recommended. Useful subjects include maths, business studies and English.
Personal requirements
Sales representatives need to be:
friendly, patient and helpful
confident, enthusiastic and persuasive
motivated, and able to work on their own
able to work well under pressure.
You need to be a person of integrity. Make sure you follow up with customers straight away if you say you'll do something like get back to them with pricing.

---

Emma Hutchinson

Sales Representative
Useful experience
Useful experience for sales representatives includes:
sales work or work within the industry you are selling to
retail or marketing work
work involving dealing with money and customers.
Find out more about training
New Zealand Institute of Sales

(09) 887 4155 - contactme@instituteofsales.co.nz - www.instituteofsales.co.nz

 
Check out related courses
What are the chances of getting a job?
Job chances best for experienced sales representatives
Chances of getting work are good for experienced sales representatives as employers prefer to hire people with a good history of sales experience and a strong network of contacts. 
You can increase your chances of progressing into a sales representative role by working for a sales company in an entry-level administration assistant role.
According to the Census, 5,757 sales representatives worked in New Zealand in 2018. 
Types of employers varied
Sales representatives work for a wide range of employers selling various products and services across different industries.
Most sales representatives work in:
retail
telecommunications
hospitality
manufacturing.
Those who specialise in selling technical products usually work in:
health
manufacturing
agriculture
information and communication technology
business and accounting.
Sources
Hays, 'The FY18/19 Hays Salary Guide', 2018, (www.hays.net.nz).
Madison Recruitment, 'New Zealand Employment Market Report 2018', 2018, (www.madison.co.nz).
Michael Page, '2017 New Zealand Salary & Employment Outlook', 2017, (www.michaelpage.co.nz).
Stats NZ, '2018 Census Data', 2019.
Woodfield, G, consultant, Madison Recruitment, careers.govt.nz interview, December 2018.
(This information is a guide only. Find out more about the sources of our job opportunities information)
Progression and specialisations
Sales representatives may progress to selling specialised technical equipment, or move into management roles:
Technical Sales Representative

Technical sales representatives sell specialised goods such as scientific or medical equipment.
Last updated 3 April 2023