Sales and Marketing Manager
Kaiwhakahaere Hokohoko
Alternative titles for this job
Sales and marketing managers plan and direct the development, promotion and sale of an organisation's goods and services.
Pay
Sales managers usually earn
Marketing managers usually earn
Job opportunities
Chances of getting a job as a sales and marketing manager are good due to strong demand.
Pay
Pay for sales and marketing managers varies depending on skills and experience.
Sales managers usually earn between $100,000 and $200,000 a year.
Marketing managers usually earn between $96,000 and $230,000.
Sources: Hays, 'Hays Salary Guide FY 22/23', 2022.
(This information is a guide only. Find out more about the sources of our pay information)
What you will do
Sales and marketing managers may do some or all of the following:
plan the sales and marketing activities of an organisation
help develop new products and services using market research
identify new target markets
analyse and report on advertising and marketing campaigns
report on sales and make sure sales targets are met
manage and develop sales and marketing staff.
Skills and knowledge
Sales and marketing managers need to have knowledge of:
products or services they sell, the market for those, and how to advertise or promote them
staff management and development
marketing techniques and strategies, such as online marketing
budgeting and finances, to help with costing products and services
market research techniques.
Working conditions
Sales and marketing managers:
usually work regular business hours, but may work weekends or evenings for special events
spend most of their time working in offices
may travel nationally to visit other branches of a company or organisation.
What's the job really like?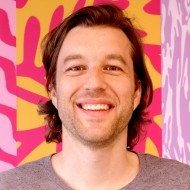 Tom Probert
Sales and Marketing Manager
How did you get into sales and marketing?
"At university I realised that by understanding the beliefs and behaviours of people you have an amazing opportunity to create change. From that moment, marketing was an obvious career path for me.
"Sales then felt like a complementary skill set to a successful marketing career, so I jumped at opportunities to get sales experience."
What do you enjoy most about your work?
"The fact that I continue to learn and be challenged on a daily basis. In marketing you constantly have to change your thinking style and approach to stay ahead.
"There's also a huge people element. Inspiring staff to get behind a challenge is really exciting."
What advice would you give someone considering a career in sales and marketing?
"Go for it! Marketing is always changing so never accept one way as the only way to do things. 
"There are lots of ways to build your knowledge and experience. Volunteering for a local charity, for example, is a great way to develop marketing skills. There are also lots of online resources and publications, as well as events, which provide free content and insights about the industry."
Marketing Manager video
Rebecca Woodley talks about life as a marketing manager - 2.06 minz.
The best thing about our current office is that there are office dogs.
My name is Rebecca and I'm a marketing manager.
So in terms of who might use a marketing manager,
we have people who have opened a new retail shop.
We helped them with their name, and we helped them with their brand,
their communication plan. So how do we tell people that they're opening a store?
Helping them get on the radio, helping them get on billboards,
helping them get in magazines.
One of the most important skills is communication.
Being able to talk to lots of different people and understand how you can help
them. Over the years, marketing and technology have both changed a lot. TikTok,
Facebook, Instagram, that didn't exist many years ago. Back in the day,
we would've had to hire a studio and hire a photographer.
Now I can do it myself.
So we have a client who's just opened a new store and to help them promote it,
we've bought them some radio advertising.
So I've already approved the radio script and I'm about to listen to the ad for
the first time. Looking back at my career,
one of the standout highlights is opening the first Krispy Kreme store in New
Zealand. We had the biggest store opening in the world at the time.
That was awesome. So at university I did a business degree,
which is called a Bachelor of Commerce.
And in that I chose management and marketing.
I also combined that with a Bachelor of Arts degree,
in which I studied psychology because I was really interested in the way people
think and how they perceive the world.
And that worked really well with marketing because there's a lot of psychology
that plays into it. My perspective on the world has changed since I've been in
marketing.
I will pick up on lots of little things now that I probably wouldn't have in
the past. I will notice when products have new packaging.
When an event is happening,
I'll know how much work has gone into behind the scenes to make it happen. If I
could give one piece of advice to someone who's thinking about this career,
always put your hand up. Always be willing to learn,
offer to help out where you can and get involved.
Entry requirements
To become a sales or marketing manager you need a Bachelor's degree in marketing, business, economics, commerce, or a related field.
You also need to have relevant sales or marketing experience.
Secondary education
NCEA Level 3 is usually required to enter tertiary training. Useful subjects include business studies, media studies, design and visual communication (graphics), and English.
Personal requirements
Advertising, sales and marketing managers need to be:
creative
persistent and motivated
able to lead and persuade people
enquiring and analytical
good at networking and building relationships
strong verbal and written communicators
skilled at planning
able to work well under pressure.
Useful experience
Useful experience for advertising, sales and marketing managers includes:
work as a sales representative
call centre or other customer service work
work in marketing and communications
work in journalism, advertising or a media agency
experience in human resources.
Find out more about training
Commercial Communications Council

(09) 303 0435 - office@commscouncil.nz - www.commscouncil.nz

Institute of Management New Zealand (IMNZ)

(09) 905 1738 - enquiries@imnz.net.nz - www.imnz.co.nz

New Zealand Marketing Association

(09) 361 7760 - marketing@marketing.org.nz - www.marketing.org.nz
Check out related courses
What are the chances of getting a job?
Good opportunities for experienced sales and marketing professionals
Your chances of securing a job as a sales and marketing manager are best if you have:
at least three to five years' experience in a sales or marketing role
industry experience relevant to the sector you want to work in
strong digital sales and marketing skills, including knowledge of search engine optimisation, e-commerce, social media management, and digital marketing and analytics software.
Demand for sales and marketing managers driven by many factors
Demand for sales and marketing managers is strong due to:
growing importance of digital communication systems such as social media
businesses expanding, which means greater demand for staff to market their goods and services
fairly high turnover among sales and marketing staff, as they often change employers or move into more senior positions.
Types of employers varied
Sales and marketing managers work for organisations in a range of industries that provide and sell products and services, including:
retail
telecommunications
hospitality
manufacturing
agriculture.
Sources
Hays Recruitment, 'The FY 18/19 Hays Salary Guide: Salary and Recruitment Trends', 2018, (www.hays.net.nz).
Marketing Association of New Zealand, careers.govt.nz interview, August 2018. 
Michael Page, '2017 New Zealand Salary and Employment Outlook', 2017, (www.michaelpage.co.nz).
Robert Walters, 'Salary Survey 2018: Australia and New Zealand', 2018, (www.robertwalters.co.nz).
(This information is a guide only. Find out more about the sources of our job opportunities information)
Progression and specialisations
Sales and marketing managers may start as account managers (or in similar roles) before progressing to more senior positions such as regional manager or national manager.
Last updated 16 January 2023