Medical Laboratory Scientist
Kaipūtaiao Taiwhanga Rongoā
Alternative titles for this job
Medical laboratory scientists carry out laboratory tests on blood, tissues and other samples taken from patients.
Pay
Trainee medical laboratory scientists start on
Experienced medical laboratory scientists usually earn
Source: MLWU, DHB, NZBS MECA and MLWU and SCL Collective Agreement, 2017.
Job opportunities
Chances of getting a job as a medical laboratory scientist are good due to a shortage of workers.
Pay
Pay for medical laboratory scientists varies depending on experience and level of responsibility.
Trainee medical laboratory scientists start on $47,000 a year.
Medical laboratory scientists with one to six years' experience usually earn between $52,000 and $64,000.
Senior scientists with management responsibilities and particular experience and skills can earn up to $97,000.
Sources: Medical Laboratory Workers Union and District Health Boards and New Zealand Blood Service, 'Multi-Employer Collective Agreement to September 2019', 2017; Medical Laboratory Workers Union and Southern Community Laboratories, 'Collective Agreement to 30 June 2018', 2017.
(This information is a guide only. Find out more about the sources of our pay information)
What you will do
Medical laboratory scientists may do some or all of the following:
test and study blood, tissue and fluid samples
prepare samples for pathologists
evaluate test results and communicate these to doctors
test, set up, use and maintain laboratory equipment
maintain laboratory quality assurance and safety standards
supervise and teach other staff such as medical laboratory technicians 
develop new methods and equipment for laboratory testing.
Skills and knowledge
Medical laboratory scientists need to have:
a good knowledge of chemistry, biology, physiology and maths
practical skills for operating specialised machines and scientific equipment
an understanding of laboratory safety procedures and the ability to follow them.
Working conditions
Medical laboratory scientists:
work both day and night shifts, and may work weekends or be on call
usually work in community, hospital, commercial or veterinary diagnostic laboratories.
What's the job really like?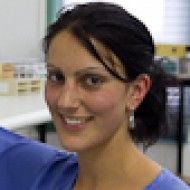 Clavelly Lilburn
Medical Laboratory Scientist
Clavelly Lilburn went to university to become a forensic scientist, solving murder mysteries. But she realised that there were few jobs and switched to medical laboratory science.
How would you describe your job to a child?
"I help the doctor figure out what's wrong with sick people. I work with poos, wees, blood, body parts. It sounds disgusting, but I find it fascinating.
What stands out from your first week at work?
"In histology – that's where they cut up the body tissue – you get the moles that get cut off, colons, an eyeball, once, a whole breast. I was just staring at the pottles."
What's the most important part of your job?
"We have a lot of responsibility. Say our tests showed a patient had a very low haemoglobin [oxygen-carrying protein in the blood] level. That means they could have loss of organ function, so before their whole body breaks down, we contact their doctor, so they can get hold of the patient and get them to hospital."
Medical laboratory scientist video
Wayne checks out the job of medical laboratory scientist – 7.39 mins. (Video courtesy of the NZ Institute of Medical Laboratory Science)
Wayne: I'm Wayne, I'm 17 years old and I go to Elim Christian College. I'd like to find out more about being a medical laboratory scientist.

Clinton: Medical laboratory scientists are responsible for the testing performed on samples sent to them by medical practitioners. The results they produce are used by medical staff in the diagnosis and treatment of approximately 70% of all patient cases. Wayne has arranged to meet Kristen Kelly, a medical laboratory scientist with 27 years experience.

Kristen: I got into this career because I loved science at school, in particular biology and chemistry, and I knew I didn't want to be a doctor or a nurse.

Kristen: Hello, Wayne? Kristen, Lab Plus Quality Manager.

Wayne: Hi.

Kristen: Come this way.

Clinton: Lab Plus is located at Auckland Hospital. It provides their laboratory services as well as performing work for outside agencies. Last year they processed 3.7 million patient results.

Kristen: It's definitely an unseen science because as far as patients are concerned, they go to their doctor, they have some blood collected, or a swab taken, it goes off to the lab and then the results miraculously appear back. So there is definitely a whole science behind the scenes that people just don't really know a lot about.

Kristen: OK Wayne, so these are some samples that have arrived. So I'm just going to show you what we do when they arrive in the laboratory and then we'll take them on and do the processing on them.

Clinton: Kristen is going to take Wayne through a series of tests on a patient's blood and urine samples.

Kristen: So I'll take you down here to our haematology laboratory.

Wayne: So what does haematology cover?

Kristen: It actually is the study of cells in your blood – so we're interested in white cells, red cells, and platelets.

Kristen: It may appear mechanised at first – a lot of our tests are a bit automated – but the skill comes into interpreting the results to help narrow down the diagnosis of that patient. So it's all in the interpretation of the results.

Kristen: What we're looking at here are the various cells of the blood. So what we're interested in is the pattern of fluorescence in this screen here. And also, there are some abnormal cells flagged.

Clinton: To find out what the abnormal cells are, a microscope slide is made.

Kristen: What can you see down the microscope at the moment?

Wayne: There's a small oval-looking purple cell.

Kristen: Aha. That is very good – and that is actually a malarial parasite. So what this means is our patient has got malaria and has probably just returned relatively recently from overseas, so it's really important that we let the doctor know straight away.

Clinton: While in the haematology lab, Kristen showed Wayne some other interesting samples.

Kristen: You should be able to see a worm thrashing around amongst the red blood cells, and it's called wuchereria bancrofti. We occasionally see patients, especially from the Pacific Islands, that have got these worms in the bloodstream.

Wayne: What does this worm do in the bloodstream?

Kristen: Well it eventually invades the lymphatic system of the patient, and clogs up the lymphatic system. And you get side-effects such as your legs swelling up, and it becomes very, very uncomfortable and debilitating.

Clinton: The next step is biochemistry. The blood is spun in a centrifuge to separate its components, which are further analysed.

Kristen: If you look here in the screen we've got an unexpectedly high glucose result, and sadly we're seeing more and more high glucose results coming through on younger and younger people. In other words, we're seeing more and more diabetes and it's a bit of a problem. It's related to obesity and so probably the best way of reversing this trend is for people to exercise more and lose weight.

Kristen: All you need to do is just push send to host. So now it will be received in real time by the doctor.

Clinton: With the blood tests done, the next stop is microbiology, where the urine sample will be tested.

Kristen: OK, so now we have got our results here that we need to look at, and the interesting thing in these results here are that we have got some white cells present, which could indicate infection, so we will have to culture it to grow any bugs present in the sample.

Kristen: Right, now what we need to do is we need to put some of our urine sample on to some agar plates to see if there is any bacteria in the urine that might be causing a problem.

Wayne: What is in the agar?

Kristen: On this side here, this agar has sheep blood in it, it's got all the nutrients that bacteria like to grow. And on this side of the agar this is a selective agar and some bacteria will grow on that side and some won't.

Clinton: Wayne will leave the cultures to incubate overnight.

Clinton: Next day, Wayne was shown some of the other labs.

Kristen: Here we are in the mycology department, and here they grow fungi from all sorts of specimens – from skin cells, to toenails, to even brain tissue.

Clinton: The next stop is molecular cytogenetics and the 'FISH' lab.

Wayne: I notice the lights are pink-coloured. Why is that?

Kristen: Because FISH stands for fluorescent in situ hybridisation, which means that we're looking at fluorescents in the cells, and normal light quenches fluorescence, so that's why we have to have special lights in here.

Kristen: The cell we're looking at here is about a 4000th of a millimetre, and we've got chromosomes that are tagged with a fluorescent marker and this particular marker marks up chromosome 21. And you can see in this patient's cell they've got three copies of chromosome 21, which confirms that they're a Downs patient.

Clinton: Yesterday's cultures have now incubated, so Kristen can begin to narrow down the identity of the bacteria.

Kristen: So if you'd like to lift it up and we'll see what's grown.

Clinton: It's at this point that Kristen's experience comes into play. The way the bacteria react to different culture media – the colour, the size, the shape and even the smell are all clues.

Kristen: OK. Can you actually smell that one? It smells quite different. It smells earthy to me.

Clinton: The sample is then subjected to a further set of chemical tests.

Kristen: You can see that each of these chemical reaction patterns here is a bit different from each other and that helps us to narrow the field more. And by doing these follow-on tests in this pattern here we've been able to identify that our patient has got E. coli.

Clinton: Once the culprit bacterium has been narrowed down, it's subjected to antibiotic testing to discover the best treatment.

Kristen: Wayne has been an excellent student, and he has been excellent because he has got a good inquisitive mind. He's come with a very good background in science, and he's exactly the sort of person we'd love to have joining this profession.

Wayne: Out of all of them I definitely enjoyed microbiology the most – watching the different types of bacteria that grow and analysing them was very fascinating. I would pursue this career because of the great variety in what you're doing and also the satisfaction of helping patients.

Clinton: This is a specialist career and requires a specific degree – the four-year Bachelor of Medical Laboratory Science. Other science degrees do not qualify you for the job. Courses are available at Massey University, Otago University or Auckland University of Technology. It's a fascinating career with plenty of scope to specialise in a particular field. The New Zealand qualification is recognised overseas, and there's a great demand for graduates.

Entry requirements
To become a medical laboratory scientist you need to:
have a Bachelor of Medical Laboratory Science or a Graduate Diploma in Science
work for at least six months under supervision
be registered with the Medical Sciences Council of New Zealand
hold a current Annual Practising Certificate.
Graduate Diploma in Science an entry for technicians
Medical laboratory technicians can do a Graduate Diploma in Science or a Postgraduate Diploma in Medical Laboratory Science to become a medical laboratory scientist if they:
are a registered medical laboratory technician
have worked for at least a year in a New Zealand Medical Diagnostic Laboratory
have a Bachelor of Science or Bachelor of Biomedical Science.
Secondary education
A tertiary entrance qualification is needed to enter tertiary training. Useful subjects include biology, chemistry, maths and physics.
Personal requirements
Medical laboratory scientists need to be:
methodical and accurate
careful and safety-conscious
enquiring and adaptable
good at problem solving
responsible and reliable
good at communicating.
Useful experience
Useful experience for medical laboratory scientists includes:
work in a medical laboratory
any scientific work
any health industry work.
Registration
Medical laboratory scientists need to be registered with the Medical Sciences Council of New Zealand and have a current Annual Practising Certificate.
Find out more about training
Medical Sciences Council of New Zealand

(04) 801 6250 - msc@medsci.co.nz - www.mscouncil.org.nz

NZ Institute of Medical Laboratory Science (NZIMLS)

(03) 313 4761 - fran@nzimls.org.nz - www.nzimls.org.nz
Check out related courses
What are the chances of getting a job?
Chances of finding work as a medical laboratory scientist are good due to:
an ageing population with more health problems that require tests
a shortage of workers in small towns
a high turnover of staff means vacancies come up regularly
private tests are in demand, such as home DNA tests that need analysing.
Medical laboratory scientist appears on Immigration New Zealand's long-term skill shortage list. This means the Government is actively encouraging skilled medical laboratory scientists to work in New Zealand.
Chances better for highly skilled scientists
Chances of finding work are best for medical laboratory scientists who have management skills or specialised skills in laboratory technology, and for those willing to work in small towns.
Technology may reduce vacancies
New testing technology may reduce the number of medical laboratory scientist vacancies, however scientists with strong analytical skills will still be needed.
More work in private laboratories and hospitals
Most medical laboratory scientists are employed by hospitals and private laboratory services. 
Other employers include:
scientific research laboratories
the New Zealand Blood Service
universities
veterinary clinics.
Sources
Auckland University of Technology, 'A Future in Medical Laboratory Science', August 2016, (www.aut.ac.nz).
Health Careers website, accessed June 2017, (www.healthcareers.org.nz).
Immigration New Zealand, 'Long Term Skill Shortage List', 19 February 2018, (www.immigration.govt.nz).
Ministry of Health, 'Health of the Health Workforce 2015', 16 February 2016, (www.health.govt.nz).
Strategic Workforce Services, 'Workforce Assessment Report DHB Medical Laboratory Workforce', June 2016, (www.centraltas.co.nz).
(This information is a guide only. Find out more about the sources of our job opportunities information)
Progression and specialisations
Medical laboratory scientists may progress into managerial or supervisory roles in a laboratory. With further postgraduate study, they may do research into particular disciplines and scientific methods, or become university lecturers. They may also move into other areas such as teaching, animal health, the food industry, or working for commercial science companies.
Medical laboratory scientists usually specialise in two or more of the following disciplines:
Clinical Biochemist

Clinical biochemists analyse samples of blood, urine, faeces and tissue for diseases such as diabetes and renal failure.

Clinical Immunologist

Clinical immunologists study the body's immune system to test for diseases such as allergies and HIV infection.

Cytogeneticist

Cytogeneticists investigate genetic disease and how chromosomes are affected by disease.

Haematologist

Haematologists analyse blood samples for diseases such as anaemia and cancer.

Histologist

Histologists prepare tissue samples for investigation by a pathologist.

Medical Cytologist

Medical cytologists test cell samples for cancer.

Medical Microbiologist

Medical microbiologists detect, cultivate and test bacteria and fungi.

Transfusion Scientist

Transfusion scientists prepare blood and blood products for transfusion.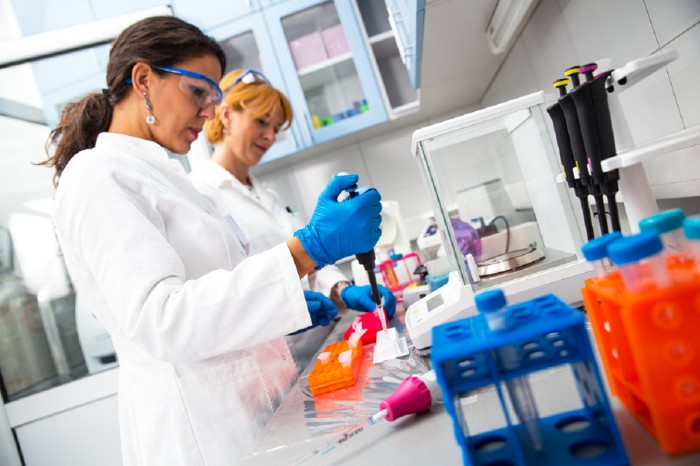 Last updated 8 March 2019