Marine Biologist
Kaimātai Koiora Moana
Alternative titles for this job
Marine biologists study animals and plants that live in the sea and freshwater, and how they interact with their surroundings.
Pay
Marine Biologists at Crown research agencies can earn
Marine biologists at universities can earn
Source: NIWA and Otago University, 2023.
Job opportunities
Chances of getting a job as a marine biologist are average, due to strong competition but growing fields of work.
Pay
Pay for marine biologists varies depending on their employer, skill level, and the type of work they do.
Marine biologists at Crown research agencies can earn between $71,000 and $177,000 a year.
Marine biologists at universities can earn between $58,000 and $198,000.
Sources: NIWA, October 2023; and Otago University, 'Academic Salary Scales (Non- Medical and Dental) 1 July 2023', accessed October 2023.
(This information is a guide only. Find out more about the sources of our pay information)
What you will do
Marine biologists may do some or all of the following:
observe and research marine plants and animals in their natural environment
identify, classify and preserve different types of marine life
find out about population growth and life expectancy
study the impact of pollution on marine life
plan and run field studies and experiments
use computer modelling techniques to predict future events in the marine environment
report the results of their studies in papers for science journals and in commercial reports.
Skills and knowledge
Marine biologists need to have:
knowledge of marine science, biology and chemistry
research skills
maths skills
writing skills, for reports and publications
presentation skills.
Working conditions
Marine biologists:
usually work regular business hours, but may also work longer or varied hours, especially when doing fieldwork
usually work in offices and laboratories, but may also work on boats, at sea, or in isolated coastal areas in all weather conditions
travel to field study sites, and may travel around the country or overseas to attend conferences or training.
What's the job really like?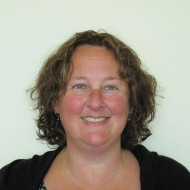 Kate Neill
Marine Biologist
What do you work on as a marine biologist?
"Mostly I work on seaweed, but I also dabble in starfish.
"My work with seaweed is varied. It includes looking at where and how seaweed grows, finding new species, and sometimes trying to farm seaweed."
What do you like about working with seaweed?
"People don't know much about seaweed and what it does.
"It provides shelter and food for many invertebrates [cold-blooded animals with no backbone] and fish species. Recently we've also been looking at some species for the Ministry for Primary Industries that are potentially sensitive to environmental stressors. They could give us advance warning about environmental change – a bit like the canary in the mine.
"There is also some seaweed with compounds we can use in pharmaceuticals, nutraceuticals, and food. Companies already harvest seaweed in New Zealand to use for food products, fertiliser and crop protection."
What's the best thing about your job?
"I could be out in the field, doing lab work, doing marine surveillance on small boats, analysing data, or writing up findings.
"I love the variety of work and skills needed."
Marine biologist video
Marine biologist Drew Lohrer and other NIWA staff talk about life under Antarctica's ice - 3.13 mins. (Video courtesy of Great Big Story)
Drew: These organisms are beautiful and iconic. There are certain types that are present nowhere else on earth, so it's very important to study them.

My name is Drew Lohrer, and I'm the principle investigator on Science Under the Ice. Science Under the Ice is what we've been calling our project, but we've been studying the resilience of organisms, the sea-floor organisms, to climate-related changes, and we do science under the ice, literally, by scuba diving under frozen ocean in Antarctica.

The most recent trip was to Explorer's Cove on New Harbour, which is in the Ross Sea, Antarctica. Our team was nine scientists and technicians, and of those, seven of them were scientific divers that dived underneath the ice.

Unknown: We are about to commence our dive operations for the morning/afternoon.

Drew: On this trip, we went diving underneath the ice to deploy a large-scale experiment involving incubation chambers that we deployed to the sea floor. We also surveyed the fauna using standard survey techniques, and we collected organisms for isotopic analysis, so we can reconstruct food webs and how they've changed since our previous trips.

The water is -2 degrees Celsius. It's very very cold. And we have to dive through 10 feet of sea ice in order to access our study sites. Diving under the ice is quite surreal. It's like diving in twilight because the light is dim. It's almost in some ways like diving in outer space because of the vistas that you get towards the underside of the ice with the light coming through. And the clarity of the water is, is unbelievable. It's almost like you're floating in air rather than floating in water.

I think documenting what is down there now, and how it's changing over time, is really important. This year all of us were struck by just how quickly things can change and it shows just how – there is essentially climate models that are predicting changes in sea ice conditions. Science Under the Ice is pretty extreme.

Unknown: It's hard to keep the heat up in the huts because the Sigma stoves are not working that well.

Drew: That being said, the divers love diving under the ice because of the beauty and the unique experience that it provides.
Entry requirements
To become a marine biologist you usually need to have a Masters or Doctorate in marine biology, marine ecology, marine conservation, zoology or a related science.
Secondary education
A tertiary entrance qualification is required to enter further training. NCEA Level 3 is preferred.
Useful subjects include biology, chemistry, physics, English, and maths with statistics and/or calculus.
Personal requirements
Marine biologists need to be:
enquiring and observant
motivated
adaptable and patient
able to work in a team
skilled at problem solving
good at planning and organising
good at communicating.
Useful experience
Useful experience for marine biologists includes:
volunteer work in ecology and conservation
diving experience
work with plants and animals.
Physical requirements
Marine biologists need to be reasonably fit so they can lift and carry equipment during fieldwork. They also need good eyesight (with or without corrective lenses) for laboratory work.
Find out more about training
Department of Conservation

Environmental Protection Authority

National Institute of Water and Atmospheric Research (NIWA)

Royal Society of New Zealand
Check out related courses
What are the chances of getting a job?
Demand for marine biologists growing, but competition for vacancies high 
Demand for marine biologists is rising in:
aquaculture, which is growing fast and needs marine biologists to help improve productivity on oyster, mussel and salmon farms
fishery management, research and conservation, to ensure fish stocks are sustainable
marine management for iwi.
However, the occupation of marine biologist remains relatively small, and competition for vacancies can be high due to:
low staff turnover
the number of graduates exceeding the number of positions available.
According to the Census, 156 marine biologists worked in New Zealand in 2018.
Practical experience helpful for securing work
You can increase your chances of securing a marine biologist job by having:
experience working in freshwater environments
experience working with plants and animals
specific skills, such as diving, required to do the jobs you are applying for.
Types of employers varied
Marine biologists may work for:
government agencies and departments
Crown research institutes such as the National Institute of Water and Atmospheric Research (NIWA)
the Cawthron Institute – an independent science organisation
regional and city councils
universities
museums
iwi.
Sources
Dehar, M, General Manager – People and Capability, National Institute of Water and Atmospheric Research (NIWA), careers.govt.nz interview, June 2019. 
Fisheries New Zealand, 'New Fisheries Research Projects Planned for 2019-2020' (media release), 14 May 2019, (www.mpi.govt.nz)
Ministry for Primary Industries, 'Situation and Outlook for Primary Industries', 2019, (www.mpi.govt.nz)
Sabetian, A, Senior Lecturer, Auckland University of Technology, careers.govt.nz interview, July 2019.
Stats NZ, '2018 Census Data', 2019.
Victoria University, 'Marine Biology, Ecology and Biodiversity', accessed July 2019, (www.victoria.ac.nz).
(This information is a guide only. Find out more about the sources of our job opportunities information)
Progression and specialisations
Marine biologists with a PhD can apply for postdoctoral fellowships at research organisations or universities. These often lead to permanent academic positions.
Marine biologists who have 10 or more years' experience at a research organisation may progress to become:
senior research scientists
team leaders
managers.
Marine biologists may specialise in:
fisheries science – studying the life cycle and state of fish stocks
aquaculture – farming aquatic plants or animals
marine conservation – preserving ecosystems in the sea
freshwater biology – studying freshwater ecosystems.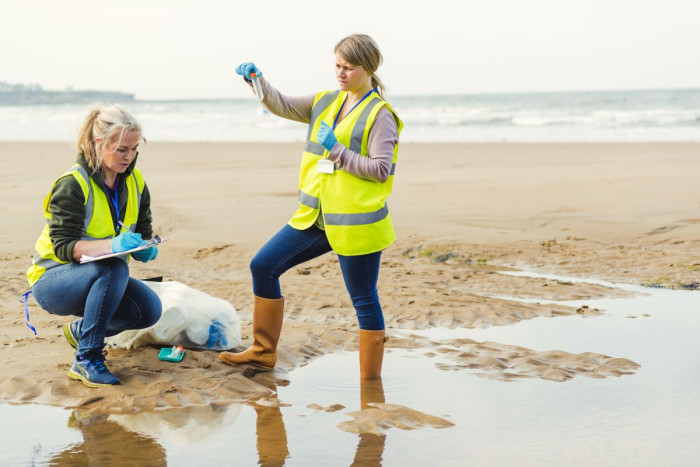 Last updated 9 October 2023