Metal Worker
Kaimahi Maitai
Alternative titles for this job
Metal workers make patterns and moulds for metal castings, heat and hammer metal into shape, and repair metal parts and equipment.
Pay
Metal workers usually earn
Job opportunities
Chances of getting a job as a metal worker are poor for those wanting to enter the role, but good for those with experience.
Pay
Pay for metal workers varies depending on experience, specialisation and employer.
Apprentices usually start on the training or adult minimum wage, with pay increasing as they pick up skills or complete unit standards.
Qualified or experienced metal workers can earn up to $29 an hour. Overtime payments may increase their earnings.
Source: Competenz, 2017. 
(This information is a guide only. Find out more about the sources of our pay information)
What you will do
Metal workers may do some or all of the following:
read, interpret and create design drawings
build plugs (plastic replicas), and then produce patterns from materials such as wood, fibreglass and metal
make moulds
use new technology such as 3D printing and CNC pattern making 
heat and melt metal and pour it into moulds or hammer and cut it to shape
remove castings from moulds when they have cooled
inspect, test and repair metal castings
temper, harden, polish and coat the final metal product.
Skills and knowledge
Metal workers need to have knowledge of:
metals, woods, clays, plastics and resins
technical plans and drawings
casting 
sands, paints and coatings used in moulding
the use and care of metal working equipment.
Working conditions
Metal workers:
usually work regular business hours, but may be required to work overtime to meet deadlines
work in industrial workshops, or ferrous (iron) or non-ferrous (aluminium and brass) foundries
often work in hot, noisy and dusty conditions.
What's the job really like?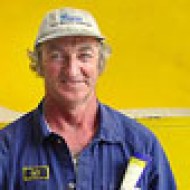 Des Hansen began his career as a truck driver, but embarked on a metal working apprenticeship after deciding he needed a change.
Now 20 years into his career, Des works as a moulding supervisor at a foundry in the South Island. He and his team cast a variety of products such as engine blocks, alloys, irrigation fittings for underground water mains and compressor components.
"We mainly use steel, cast iron, ductile iron and aluminium here. The most we can cast is about one tonne, but you need some pretty substantial sand moulds to hold that. The chemically bonded sands are pretty durable though - when they set they're just like concrete."
All the hard work's worth it
Des admits that he works in some pretty tough conditions. "It's a heavy job and you definitely have to be energetic. Having strength and stamina is really important."
But he's quick to point out that the job has its up-sides too.
"It's pretty hard to describe a typical day here because it varies all the time, and every day presents a new challenge. It's just brilliant.
"The best thing is seeing a big, tricky casting going out the door and knowing you've accomplished something."
Entry requirements
To become a metal worker you need to complete an apprenticeship and gain a New Zealand Certificate in Mechanical Engineering (Trade) (Level 4) with Metal Forming strand.
Secondary education
A minimum of three years of secondary education is recommended. Useful subjects include maths, English, science, construction and mechanical technologies, processing technologies, design and visual communication, physics, chemistry, or Level 1 and Level 2 engineering unit standards.
Additional requirements for specialist roles:
Farrier
To become a farrier you need to do an apprenticeship and gain a Certificate in Farriery Practice from the New Zealand Farriers Association.
Personal requirements
Metal workers need to be:
creative
accurate and patient
good at making calculations
well organised
safety-conscious, and able to follow instructions
able to work well independently and as part of a team.
Useful experience
Useful experience for metal workers includes:
foundry work
work experience in an industrial workshop
work with plastics, wood and metals.
Physical requirements
Metal workers need to have good eyesight (with or without corrective lenses). They also need to be reasonably fit, strong and healthy.
Find out more about training
Competenz

0800 526 1800 - info@competenz.org.nz - www.competenz.org.nz
Check out related courses
What are the chances of getting a job?
Decline in metal manufacturing limits opportunities
Chances of getting entry-level work as a metal worker are poor because:
some metal working companies have reduced staff and outsourced work to countries where production costs are lower
metals and metal products exports have flattened off due to increased international competition 
Increase your chances of getting an apprenticeship
Although there are fewer entry-level positions available, a small number of apprentices are still taken on each year.
You can increase your chances of getting an apprenticeship by:
having some mechanical engineering or labouring experience
showing an interest and approaching employers directly.   
Demand good for experienced metal casting workers
However, demand for experienced metal casting workers is good. This is because:
many metal casting workers are nearing retirement, and experienced metal casting workers are needed to replace them
many employers can't afford to train new staff - so when vacancies arise, they're likely to look for staff who require the least training
the construction sector boom, especially in Auckland and Christchurch, may stimulate demand for experienced metal workers.
As a result, metal casting trades worker appears on Immigration New Zealand's regional skill shortage list. This means the Government is actively encouraging skilled metal workers from overseas to work in New Zealand.
According to the Census, 171 metal workers worked in New Zealand in 2018.
Employers varied for metal workers
Employers of metal workers include:
foundries
specialist tool making and machining companies
industrial machinery and equipment manufacturers
domestic appliance manufacturers
metal extrusion companies 
metal forging companies 
manufacturers of other metal products.
Sources
Ferguson, P, mechanical engineering product development, Competenz, Careers Directorate - Tertiary Education Commission interview, August 2017. 
Immigration New Zealand, 'Regional Skill Shortage List', 27 May 2019, (www.immigration.govt.nz).
Ministry of Business, Innovation and Employment, 'The New Zealand Sectors Report 2014', (www.mbie.govt.nz).
Stats NZ, '2018 Census Data', 2019.
Stuff website, 'A hundred jobs lost as Thames A&G Price goes into liquidation', July 26, 2017. (www.stuff.co.nz).  
(This information is a guide only. Find out more about the sources of our job opportunities information)
Progression and specialisations
Metal workers may progress into supervisory or sales roles, or start their own foundries.
They usually specialise in an area such as:
Blacksmith

Blacksmiths shape metal by heating and hammering it. They produce or repair metal articles.

Electroplater

Electroplaters coat metal articles, and coat articles made of other materials with a film of metal.

Farrier

Farriers inspect, trim and shape the hooves of horses, as well as making and fitting horseshoes.

Metal Casting Worker

Metal casting workers produce original patterns and moulds that are used to make metal castings.

Metal Polisher

Metal polishers polish metals to give them smooth, reflective or other finishes.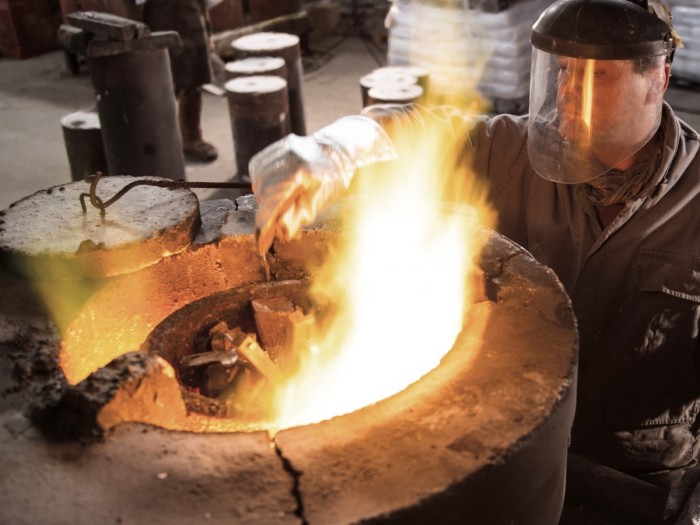 Last updated 4 April 2023