Glass Processor
Kaiwhakarite Karaehe
Alternative titles for this job
Glass processors prepare and process sheets of flat glass into products such as windows and mirrors for installation in buildings and related structures.
Pay
Trainee and up to mid-level glass processors usually earn
Senior and supervisor glass processors usually earn
Source: Metro Performance Glass, 2017.
Job opportunities
Chances of getting a job as a glass processor are good due to high demand for new apprentices.
Pay
Pay for glass processors varies depending on skills, experience and the type of work they do. 
Trainee glass processors can expect to earn the training or adult minimum wage. 
Mid-level glass processors usually earn up to $25 an hour.
Senior glass processors, and those in specialist technical processing roles, can earn between $23 and $33 an hour.
Glass processors in leading hand or supervisory roles can earn between $23 and $36 an hour.
Glass processors can also earn overtime and allowances, such as a shift allowance, which increases their pay. 
Source: Metro Performance Glass, 2017.
(This information is a guide only. Find out more about the sources of our pay information)
What you will do
Glass processors may do some or all of the following:
process the raw edges of glass
cut glass into specific shapes using hand tools or large machinery
cut glass to specific dimensions on an autoline cutting machine
toughen glass using furnace machinery
make double-glazed units.
Skills and knowledge
Glass processors need to have:
knowledge of different types of glass and how to work with these
skill in using machinery and hand tools with precision
knowledge of safety procedures and health and safety regulations.
Chemical handling skills are an advantage, as chemicals are used in the screenprinting of glass.
Working conditions
Glass processors:
usually work shifts, and may work overtime
work in large glass processing plants
work in conditions that can be noisy and hazardous at times.
What's the job really like?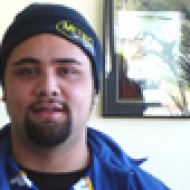 Daniel Patea
Glass Processor
What does the job involve?
"The glass comes to us with a raw edge, so people can actually get cut on it; so, we take the edge off and make it really nice and polished. Then basically we do whatever the customer has ordered, such as drill holes in shower doors and do light switch cut-outs in the glass."
What type of person do you need to be?
"It's all hands-on, so you've got to be a thinker. We've got tapes that have to be measured and diagrams that we have to follow when we drill up through the glass. You don't need a degree, but you do need a brain."
What do you like about the job?
"The different challenges are what make me stay in the job. Sometimes you do the same things for a day, but you just wait for the next day and something different comes along. I also like working in a team with with the workmates I've got."
Entry requirements
To become a glass processor you need to complete an apprenticeship and gain a National Certificate in Glass Processing (Level 3). The Building and Construction Industry Training Organisation oversees glass processing apprenticeships.
Secondary education
There are no specific secondary education requirements to become a glass processor. However, English, maths, design and visual communication, processing technologies, and construction and mechanical technologies are useful. 
Personal requirements
Glass processors need to be:
careful and safety-conscious
practical, and able to follow instructions
computer literate, and good at basic maths.
Useful experience
Useful experience for glass processors includes:
any work with glass
work in the building and construction industry
work in factories or processing plants.
Physical requirements
Glass processors need to be reasonably fit and strong as they may have to lift heavy sheets of glass and spend long periods on their feet.
Find out more about training
Building and Construction Industry Training Organisation

0800 422 486 - info@bcito.org.nz - www.bcito.org.nz
Check out related courses
What are the chances of getting a job?
Strong demand for glass processors
There is strong demand for glass processors due to a shortage of both apprentices and skilled workers. The glass processing and glazing sector needs to recruit double the current number of apprentices each year, around 95 more people. More skilled workers are needed to replace an aging workforce – almost a third are 50 years or older.
Demand for glass processors is expected to continue growing due to:
an all-time high demand for new homes and other builds
Building Code changes to insulation, security and safety requirements means many new buildings require double-glazing and balustrades
high demand for new and replacement glass for building renovations
glass products such as double glazing, toughened glass and laminated glass increasingly being an integral part of the architectural design of buildings.
According to the Census, 657 glass processors worked in New Zealand in 2018.
Impact of new technology on glass processing skills
Rapid new technology development is transforming the range of glass processors' skills and the way they work. This includes computerisation within processing plants, such as using computer aided design (CAD) and computer numerical controlled (CNC) machines that cut glass to the size and shape the customer requires.
More specialised processes such as screen printing technology are increasingly used for decorating glass in homes.
Range of skills increase chances of securing an apprenticeship
You can increase your chances of getting a glass processing apprenticeship by:
showing initiative
being a team player
being aware of health and safety issues
demonstrating creative skills.
More glass processing work in major cities
Most glass processors work for large glass processing companies in Auckland, Wellington, Christchurch and Tauranga.
Sources
Building and Construction Industry Training Organisation, 'Workforce Development Plan', 2016.
Phillips, R, HR manager, Metro Performance Glass, Careers Directorate - Tertiary Education Commission interview, July 2017.
Stats NZ, '2018 Census Data', 2019. 
Wright, A, industry advocate - stakeholder engagement, BCITO, Careers Directorate - Tertiary Education Commission interview, July 2017.
(This information is a guide only. Find out more about the sources of our job opportunities information)
Progression and specialisations
Glass processors may become supervisors or move into management positions.
Glass processors may specialise in certain processing techniques, such as furnacing operations to heat-strengthen glass. They may also specialise in using certain pieces of machinery or computerised plotting and shaping tools.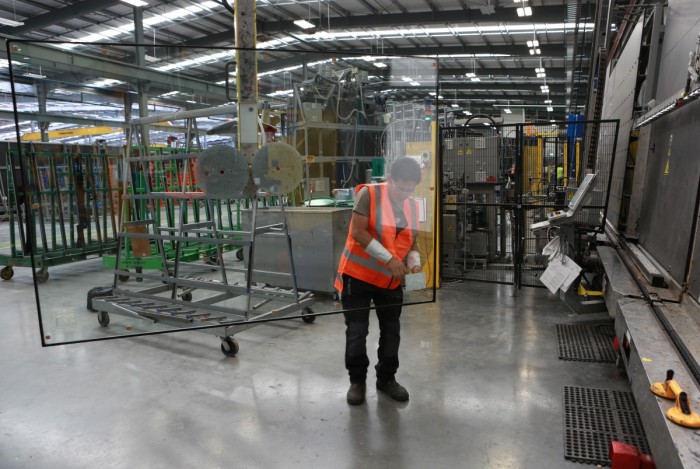 Last updated 4 April 2023