Carpet Cleaner
Kaiwhakapai Whāriki
Alternative titles for this job
Carpet cleaners clean carpets, floors and upholstery, and may dry and clean carpets after floods.
Pay
Carpet cleaners usually earn
Source: Cleaning Systems Ltd, 2018.
Job opportunities
Chances of getting a job as a carpet cleaner are good due to a shortage of workers.
Pay
Pay for carpet cleaners varies depending on skills, experience, and the type of work they do.
Carpet cleaners in training can expect to earn minimum wage.
After two to three years they usually earn up to $25.
Carpet cleaners who are qualified as carpet cleaning technicians can earn up to $30 an hour.
Carpet cleaners who run their own businesses may earn more than this, but their income depends on the success of their business.
Source: Cleaning Systems Ltd, 2018.
(This information is a guide only. Find out more about the sources of our pay information)
What you will do
Carpet cleaners may do some or all of the following:
discuss clients' requirements and assess what cleaning needs to be done
choose the best cleaning methods for the job
clean carpets, hard floors, chairs, sofas and curtains
remove or reduce stains
sell products for cleaning and protecting carpets and furniture
use sprays to control pests such as fleas, cockroaches and ants.
Flood restoration technicians also:
assess flood damage to floors and upholstery from water, mud, sewage and mould
use specialised drying equipment such as dehumidifiers and pumps
wash and sanitise carpets and upholstery.
Skills and knowledge
Carpet cleaners need to have knowledge of:
carpets and furniture fabrics
stain removers and other chemicals
how to use and care for their equipment.
Working conditions
Carpet cleaners:
may work evenings, weekends and on call
work in homes, offices and public buildings
may work with chemicals. Flood restoration technicians work in conditions that can be dirty, wet and smelly, and need to use protective equipment such as suits and respirators
travel locally to their clients.
What's the job really like?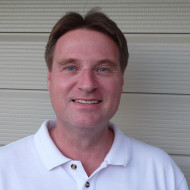 Chris Lindsey
Carpet cleaning business owner
Cleaning more than just carpet
"I do textile cleaning – carpet and upholstery (furniture), drapery (curtains) and specialty cleaning such as Persian rugs."
Having a life as well as a business
"It's about being self-disciplined so I have time for my family. I have a very small, loyal client base. I decided to aim for the high end of the market, and do high quality work, rather than simply competing on price alone.
"Every couple of years we undertake ongoing industry training to stay up to date and keep our qualifications current. You do need to keep up with changes."
Sample cleaning doesn't always prevent problems
"Fortunately, in 30 years we've never had to replace a carpet, but there have been three lounge suites with defective fabric where I had to meet the cost of re-covering, following cleaning. Even with treading carefully and taking all the precautions, such as pre-testing and sample cleaning, problems can still occur."
Chewing gum – the ultimate challenge?
"I don't do a lot of grotty work anymore but in the old days picking the chewing gum out of the carpet in a public bar wasn't too enjoyable!
"There are times when you're thinking, 'This is hard going on this particular job', but generally in a few hours you're on to something else. Another advantage – I can take time off and go away when I want to."
Entry requirements
To become a carpet cleaner, you need a full driver's licence. You may also need to pass police and medical checks, security clearances, and drug and alcohol tests.
You gain skills on the job and may complete a qualification such as a:
Carpet Cleaning Technician Certificate from the Institute of Inspection Cleaning and Restoration Certification (IICRC)
New Zealand Certificate in Cleaning (Level 3) Specialist Cleaning Strand from Careerforce.
Secondary education
There are no specific secondary education requirements to become a carpet cleaner. However, English, maths, processing technologies, and construction and mechanical technologies are useful.
Additional requirements for specialist roles:
Flood Restoration Technician 
To become a flood restoration technician you need an Institute of Inspection Cleaning and Restoration Certification (IICRC) Water Damage Restoration Technician Certificate.
Personal requirements
Carpet cleaners need to be:
able to follow instructions
honest and reliable
good at time management
good communicators
problem solvers
not squeamish, as they may have to clean trauma scenes or body fluids such as vomit.
You really need to know what you're doing – we're held accountable if we ruin, say, a $20,000 lounge suite. Sadly, there are a lot of horror stories in our industry where things have been ruined.

---

Chris Lindsey

Carpet Cleaner
Useful experience
Useful experience for carpet cleaners includes:
cleaning work
customer service.
Physical requirements
Carpet cleaners need to:
have a good level of health and fitness
be strong, as they lift heavy equipment
not be allergic to the chemicals they use.
Registration
Carpet cleaners can apply to be registered with the Carpet Cleaners Association of New Zealand.
Find out more about training
Careerforce/Te Toi Pūkenga

0800 277 486 - info@careerforce.org.nz - www.careerforce.org.nz

Carpet Cleaners Association of New Zealand

0800 422 269 - contact@carpetcleaners.org.nz - www.carpetcleaners.org.nz
Check out related courses
What are the chances of getting a job?
Increasing demand for carpet cleaners
Demand for carpet cleaners is strong, with job advertisements for window and carpet cleaners increasing by 15% in the year to October 2018.
Opportunities for carpet cleaners are good because:
employers find it hard to get carpet cleaners, and will take on inexperienced staff to train
clients want carpets cleaned during both boom times and economic downturns
the average age of carpet cleaners is 50 to 59, so the number of vacancies may increase as they near retirement.
According to the Census, 450 carpet cleaners worked in New Zealand in 2018.
Self-employment common among carpet cleaners
About half of carpet cleaners are self-employed.
Others work for cleaning agencies that contract to organisations such as hospitals or businesses.
Sources
Ministry of Business, Innovation and Employment, 'Detailed Occupation Data Table', accessed December 2018, (www.mbie.govt.nz).
Pritchard, P, training manager, Cleaning Systems Ltd, careers.govt.nz interview, December 2018.
Stats NZ, '2018 Census Data', 2019.
(This information is a guide only. Find out more about the sources of our job opportunities information)
Progression and specialisations
Carpet cleaners may progress to set up their own business, or move into managerial roles.
Carpet cleaners can specialise in a number of roles, including:
Floor Polisher

Floor polishers strip, clean and polish hard floors.

Flood Restoration Technician

Flood restoration technicians remove water from flooded carpets and upholstery, and clean and sanitise damage caused by sewage, mud and mould.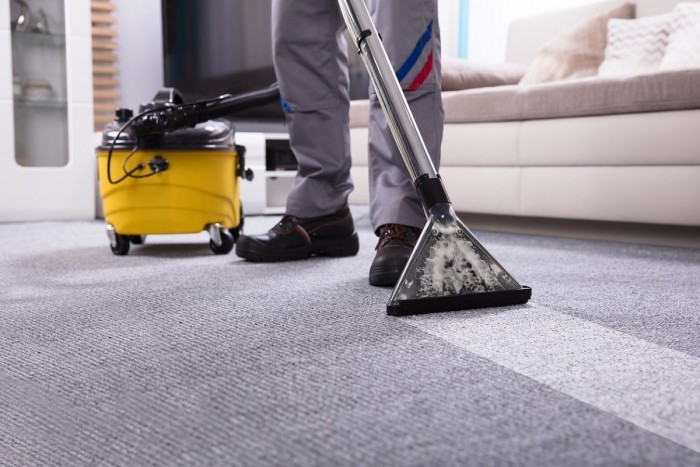 Last updated 3 April 2023