Customs Broker/​Freight Forwarder
Kaiwhakawhiti Taupare/​Utanga
Alternative titles for this job
Customs brokers and freight forwarders arrange the clearance (through customs) and collection of imported cargo, and the shipment of cargo for export.
Pay
Customs brokers usually earn
Freight forwarders usually earn
Source: CBAFF and Platinum Freight Management, 2018.
Job opportunities
Chances of getting a job as a customs broker or freight forwarder are average for those wanting to enter the role, but good for those with experience.
Pay
Pay for customs brokers and freight forwarders varies depending on experience, level of responsibility, and the size of the company.
Customs brokers usually earn between minimum wage and $90,000 a year.
Freight forwarders usually earn between minimum wage and $70,000.
Sources: Custom Brokers and Freight Forwarders Federation of New Zealand (CBAFF), 2018; and Platinum Freight Management, 2018.
(This information is a guide only. Find out more about the sources of our pay information)
What you will do
Customs brokers and freight forwarders may do some or all of the following:
find the most appropriate and cost-effective way of moving goods
check import/export documents and clear goods through customs
arrange insurance for goods, and the payment of duties and taxes
classify goods into different tariff groups by using an international tariff-coding system
document cargo and complete relevant paperwork for submission to customs
communicate with transport companies and record the movement of goods while they are in transit.
Skills and knowledge
Customs brokers and freight forwarders need to have knowledge of:
transport systems
methods of packing and stowing goods
customs regulations and procedures
carriage of goods laws, including dangerous goods and biosecurity regulations
international laws and standards for transporting goods
shipping terms and United Nations port codes.
Working conditions
Custom brokers and freight forwarders:
usually work regular business hours, but may need to work evenings or early mornings to communicate with clients in different time zones
work in offices, warehouses and sometimes at airports or ports.
What's the job really like?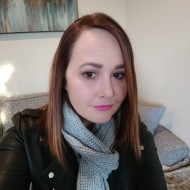 Sarah Hiddinott
Exports Operator
Discovered by chance
Sarah Hiddinott didn't have ambitions of becoming an exports operator – a job that involves customs broking and freight forwarding. In fact, it was all a matter of chance that she found herself in the industry.
"I moved back from Australia and was looking for a job and just kind of fell into it really. Then the opportunity arose to do the customs broker course, so I took it."
Diversity of work
Sarah enjoys the fact that each working day is different, and presents a new challenge.
"You don't know really what you're going to get until you get to work and see what is going to happen. You're problem solving all the time. It's challenging, but you're always learning so there's nothing that's a bad challenge."
Good to get experience
If you're interested in a career in customs broking or freight forwarding, Sarah suggests the best place to start is with an entry-level job at a logistics company.
"I think it's better to get a job at a logistics company before doing the customs course because you need to have a basic understanding of how everything works and a lot of people don't. There's actually quite a lot you need to learn before you can go and do the customs side of things.
"It's also good to talk to other brokers and find out their experiences. Try to understand as much as you can because it's all going to help."
Brittany finds out what it's like to be a freight forwarder in exports - 6.19 mins. (Video courtesy of Tranzqual)
Brittany: My name's Brittany, I'm 16 years old, I've already looked at the import side of things for freight forwarding, and today I'm looking at the export side of things.

Clinton: New Zealand's economy depends on exporting primary produce to the world. Our meat, sheep, beef and venison exports are worth millions and millions of dollars. And fish and shellfish is a huge player too. Getting highly perishable produce to its destination in tip-top condition is the job of a specialised freight forwarder – freight forwarders like Hellman Perishable Logistics in Christchurch.

Cameron: How're you going? My name's Cameron from Hellman Logistics.

Brittany: Hi I'm Brittany, I'm pretty keen to have a look what's in there, for you to tell me what's going on.

Cameron: Keen to learn some freight forwarding?

Brittany: Yep!

Cameron: Alright, let's go!

Clinton: Cameron Knauf has worked for HPL for four years. He started on the warehouse floor and now, based in the office, is in charge of freighting salmon from Marlborough to destinations around the world.

Brittany: So what exactly is your job?

Cameron: I'm responsible for making sure that the product that arrives is the right quantity, is here on time, making sure it's going to arrive on time at its appropriate destination and making sure that any documents that we have to send with it are exact and correct.

Clinton: All perishable produce has to be kept either frozen or cool at all stages of its transportation, so the facility has large walk-in freezers and cool stores. New Zealand King Salmon send daily shipments of fresh chilled salmon to Asia and LA. Brittany is going to book today's shipment through the freight forwarding system.

Cameron: The journey of the salmon starts in the Marlborough Sounds where the New Zealand King Salmon processing farms and plants are located. It is then sent by a truck down to Christchurch here, and then onto the airlines where it is sent overseas – usually within 48 hours of being farmed.

Clinton: With 135 boxes of salmon just arrived from Marlborough, Brittany's getting on to the shipment orders.

Brittany: The gross weight is 2,673.

Cameron: That's correct – from that now we can start entering details into our system to create the documents for travel.

Clinton: The salmon has been booked to leave on this afternoon's Qantas flight to Sydney and on to Tokyo. An air weigh bill has to be created, so the weight, the space needed, customs clearance and allocation of codes, is entered into the system.

Cameron: So here we have the air weigh bill, which we'll separate…

Brittany: Alright so customs and the airline know everything – is there anything else you need to do?

Cameron: Yep, what we need to do is we need to tell the boys in the store. We need to give them labels so they can label every single polybin.

Clinton: Yes that does mean 135 sticky labels for 135 bins.

Cameron: This is going to be the airline unit we are going to be loading. The whole thing is on rollers, so even with thousands of kilograms of product on it you can easily roll them off and roll them back on.

Cameron: The type of person that would be good for this job is someone who could think on their feet, who can communicate their ideas clearly and precisely, and also make important decisions. For example, when they have an aircraft delayed – whether it be mechanical or weather-related – if this happens it may miss a connecting flight, or it may not go at all, so we have to think on our feet, we may have to bring the product back to our cool store facilities, or we may have to arrange another flight to travel on.

Cameron: We've just had word that one of our flower shipments that is coming in is slightly larger than we originally booked, so we've got to contact the airline and get them to make more room for us.

Brittany: Hi, it's Brittany here from HPL, I've got a consignment of flowers here, but I need to up the weight – 400kg.

Airline: We've got a wee bit of a problem – we can do it to Sydney on the 46, but Tokyo is overbooked at this stage.

Brittany: OK, they can't take the extra…

Airline: OK, what I'll do is I'll check with Sydney and see what they can do on the Tokyo leg and get back to you OK?

Brittany: Thank you, bye. They're going to get back to me.

Cameron: One of the biggest challenges is actually getting the space and getting the bookings onto the airlines. I always try and do advance bookings for the entire month at an estimate of what we will be sending, but sometimes we need to increase that space. Most of the time we can get the space we choose, but if we can't get that extra space – then we've got a problem.

Cameron: Now are they all on the first truck?

Cameron: …I need to get another can…

Cameron: …Two PMCs? Excellent…

Cameron: …Bad news – the freighter was fog-bound out of Christchurch…

Brittany: Hi, HPL you're speaking with Brittany.

Airline: I've just had a callback from Sydney – they can actually take that extra space you're after.

Brittany: OK, thank you very much.

Brittany: Yep, they can do it.

Cameron: All sorted? Excellent!

Clinton: Heading out on the same plane as the bins of salmon is another shipment of frozen beef. Brittany gets to find out how to turn an airline crate into a fridge.

Packer: What we're going to do here, is we're going to open this up. I'll get you to grab some poly, and we'll poly the bottom, and the reason we're going to do that is it is going to protect the product from any sort of heat.

Brittany: How come you're putting foil in here?

Packer: We're going to have frozen product in here, and with the frozen we're going to have dry ice, and this is going to act like a big freezer really.

Clinton: So safely packed and with documentation transmitted, the frozen meat and fresh king salmon heads off on its way to Sydney and beyond.

Clinton: In the sushi bars of Tokyo and Taiwan, the fresh taste of Marlborough will be on the menu again.

Cameron: Brittany did very well, she was keen to learn and she actually got stuck in when it came to the dirty jobs, so all in all, I think she was good.

Brittany: I've really enjoyed my time here at Christchurch, and the experience has been amazing and I hope one day that I can do something like this again.

Clinton: There are several national certificates related to warehousing and logistics with a specialised Level 4 certificate in international freight forwarding. There are no specific educational requirements for this job but a clean current driving licence is preferred. Training, arranged by Tranzqual, is delivered on the job. For office-based work, basic computer skills are essential. There are many freight forwarding companies based around New Zealand and the skills learnt can be taken anywhere in the world. For those at school the Gateway programme provides an opportunity for hands-on learning.
Entry requirements
Becoming a customs broker
To become a customs broker you need to have a Customs Brokers and Freight Forwarders Federation unique user identifier (CBAFF UUI) course certificate. This allows you to apply for a New Zealand Customs unique user identifier (UUI), commonly known as a personal identification number (PIN). You need a PIN to lodge documentation with New Zealand Customs.
Becoming a freight forwarder
There are no specific requirements to become a freight forwarder. However, a New Zealand Certificate in International Freight Forwarding may be useful.
Secondary education
There are no specific secondary education requirements to become a customs broker or freight forwarder. However, NCEA Level 3, business studies, English and maths are useful.
Personal requirements
Customs brokers/freight forwarders need to be:
accurate and well organised
inquiring and willing to learn while they are working
able to work well under pressure and make decisions quickly
good communicators
able to gain people's trust and keep information private.
Useful experience
Useful experience for customs brokers and freight forwarders includes:
working for a shipping line or importer/exporter
work in customs
courier work
office or accounts work
warehouse and stores work.
Check out related courses
What are the chances of getting a job?
Demand highest for experienced customs brokers and freight forwarders
Demand for customs brokers and freight forwarders is high. This is expected to continue due to ongoing growth in the volume of New Zealand's imports and exports. 
However, few entry-level vacancies arise in this area, and demand is highest for those with experience.
Most people enter the industry through other entry-level roles, such as import/export clerk or customs compiler, and gain experience before becoming customs brokers or freight forwarders.
Local and international freight companies employ customs brokers and freight forwarders
Approximately 350 companies employ customs brokers and freight forwarders in New Zealand. About a third are large international companies, and the rest are smaller, New Zealand-owned companies.
Sources
Dawson, R, chief executive, Customs Brokers and Freight Forwarders Federation of New Zealand, Careers Directorate – Tertiary Education Commission interview, March 2018.
McRae, P, owner, Platinum Freight Management, Careers Directorate – Tertiary Education Commission interview, March 2018.
Ministry of Business, Innovation and Employment, '2006-2013 Occupational Data' (prepared for Careers New Zealand), 2015.
Ministry of Transport, 'National Freight Demand Study 2014', March 2014, (www.transport.govt.nz).
Sharma, A, recruitment consultant, Star Personnel, Careers Directorate – Tertiary Education Commission interview, March 2018.
Stats New Zealand, 'Exports and Imports Hit New Highs in 2017', January 2018, (www.stats.govt.nz).
(This information is a guide only. Find out more about the sources of our job opportunities information)
Progression and specialisations
Customs brokers and freight forwarders may progress into management positions.
Customs brokers and freight forwarders often specialise in either importing or exporting. They may also specialise in a type of freight such as air or sea freight.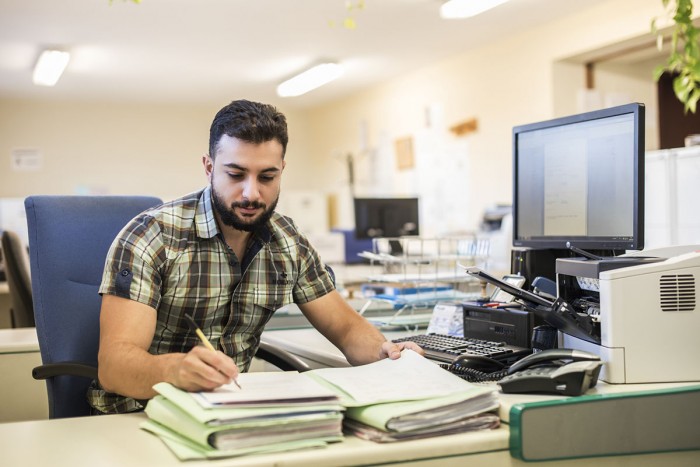 Last updated 12 September 2019