Artist
Kaitoi
Alternative titles for this job
Artists turn creative ideas into works of art using media such as paint, digital resources, fabric and feathers, clay, stone and wood.
Pay
Pay for artists varies depending on your ability, how productive you are and what type of work you do.
Source: The Big Idea, 2023
Job opportunities
Chances of getting work as an artist are poor due to low demand for their services.
Pay
Pay rates for artists depend on your ability, popular success, how productive you are and what type of work you do.
Most artists do not earn enough from their art to make a living, and many do a second job, such as teaching art, to supplement their income.
Artists earn an average of $23.20 when working in their field.
Source: The Big Idea, 'Lowdown: Creatives Income Research Paints "Grim" Picture', 25 May 2023.
(This information is a guide only. Find out more about the sources of our pay information)
What you will do
Artists may do some or all of the following:
research designs for artwork
discuss clients' requirements (if working on a commission piece)
choose methods and materials such as paint, canvas, wood or stone
produce drawings, prints, paintings, sculptures, carvings or other art forms
display artworks for show and sale
liaise with clients, gallery owners and patrons
arrange exhibition space and advertising for shows
promote artwork on social media. 
Skills and knowledge
Artists need to have:
good general knowledge of art history, with specific knowledge of the art form they specialise in
skill working in their chosen medium or across a range of media
knowledge of how to maintain and care for their equipment
knowledge of how to market themselves and their work, and other small business skills.
Working conditions
Artists:
work irregular hours and may work long hours when meeting deadlines
work in art studios or workshops, which may be in their own homes
may travel locally or internationally to promote their work.
What's the job really like?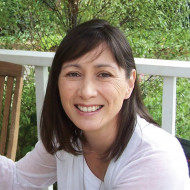 Stay committed and creative
"Being an artist is all about dedication," says weaver Leonie Sharp. "If you have passion people will connect with your art."
Leonie weaves Māori symbols using the feathers of New Zealand birds. She experiments with different materials, like using glass in her weaving.
"I learned the traditional Māori techniques of feather weaving on a marae, and was encouraged to explore new ways of representing Māori weaving."
Find new ways to promote your art
Now an established artist, Leonie says getting your name on something different can be good for promotion. "I've supported community causes, and had my art gifted to the Sultan of Brunei by the New Zealand Government, and put on a stamp for Matariki."
Build a network of support  
Leonie says being an artist can be tough, but a mentor or support person can give you practical advice.
"I went to a well-known gallery and was given tips on framing my work. A year later my work was in that gallery.
"Now my goals are to be able to fully support myself through my art and to work on projects with weavers around the world."
Artist video
Julie Moselen talks about life as an artist /sculptor – 2.46 mins.
With a background in jewellery,
there's lots of things that I don't know about forming steel,
so I just have to make it up as I go along. But this works really well. Hi,
I'm Julie Moselen and I am an artist/ sculptor.
I chose being an artist as a career because it is my biggest,
strongest passion in my life,
and also probably because that was pretty much what I was really good at,
at school. This is my studio. Come have a look.
So in my studio I create 3-dimensional sculpture.
I write proposals. I meet with clients,
they come and see what I'm working on. Making money as an artist,
I normally get commissions from clients or I put my work into an exhibition.
This is a project that I'm working on at the moment. Here is all my scrap metal.
These are all my maquettes. Maquettes is another name for models.
So I make a small model first to make sure that it's gonna work.
This is a maquette of this one in steel.
A really big challenge for me as an artist is having to write proposals
for exhibitions, clients. But I'm not a writer, I'm a maker,
and so I just want you to look at my work and decide what you think and see
if you can figure out what I feel and not ask me about it . The most
rewarding part of being a sculptor is finally seeing your design
come to fruition.
So from a 2-dimensional drawing on a piece of paper or an fleeting idea in my
head to an actual physical 3-dimensional form.
And then if you sell it because someone loves it,
then it's just an added bonus. Being a female working in steel is quite
challenging.
Challenging in the sense that I feel quite underestimated a lot of the time.
I wanna prove to myself I can do it,
but I also wanna prove to the rest of the world I can do it,
that women can do it 'cause we can do anything. I went to art school
in England. I fell in love with metal.
I had to decide between jewellery and sculpture,
and I ended up studying jewellery.
You don't need a degree to be an artist, but it definitely helps. At university,
they teach you how to be an artist.
I didn't really understand that fully when I was at university,
but now I totally understand why they did it the way they did it,
and I'm so grateful that I have those skills and there's no way that I could
have figured that out by myself.
So I definitely recommend getting a degree in art.
Entry requirements
There are no specific training requirements to become an artist. However, you need to have a good level of artistic ability in your chosen field of art.
A well-presented portfolio that shows a range of your work is useful. Some galleries prefer to show work from artists who have or are working towards an art qualification. 
Secondary education
There are no specific secondary education requirements to become an artist. However, art, art history, design (practical art), graphics, photography, English and maths are useful. 
A tertiary entrance qualification is required to enter further training. However, you may be able to get special entry into a programme without the usual qualifications if you have a portfolio showing the quality of your work.
Personal requirements
Artists need to be:
creative and imaginative
observant, with an eye for detail
patient, motivated and disciplined
confident and able to accept criticism
good communicators and networkers
good at managing their time.
Useful experience
Useful experience for artists includes:
design work or art courses
work as an art gallery assistant
work on community projects such as mural painting
work in an art supply shop
marketing or sales. 

Check out related courses
What are the chances of getting a job?
Few opportunities for artists 
Most artists do not earn enough from their art to make a living, and many do a second job, such as teaching art, to supplement their income.
According to the Census, 3,054 artists worked in New Zealand in 2018. 
Improve your chances of success 
It can take many years to become a successful artist, but you can improve your chances of getting recognised by: 
being dedicated to your work and experimenting with new techniques
taking courses that teach business skills for artists

finding a mentor who specialises in your field    
promoting your work through social media and your own website
making connections with people in various industries who may buy or rent your work
volunteering on community projects 
visiting galleries and getting feedback on your work, including how best to present your work for sale
working with galleries that promote artists' work online.
Most artists are self-employed
Artists may earn an income by selling their art through galleries or working from commissions, where they are asked to produce a particular artwork. 
Established artists may work for:
businesses and entrepreneurs to mass-produce their art for cards, posters and prints
film and television. 
Sources
Creative New Zealand, 'Creative New Zealand Welcomes Biggest Government Investment in the Arts for Two Decades', 29 May 2020, (www.creativenz.govt.nz).
Creative New Zealand, 'Find Funding', accessed June 2020, (www.creativenz.govt.nz).
Sharp, L, artist, careers.govt.nz interview, June 2020. 
Small, Z, 'Jacinda Ardern launches artist jobseeker support package based on Helen Clark-era policy', 29 May 2020, (www.newshub.co.nz). 
Stats NZ, '2018 Census Data', 2019.
The Big Idea website, accessed June 2020, (www.thebigidea.nz).
(This information is a guide only. Find out more about the sources of our job opportunities information)
Progression and specialisations
With further training, artists may progress to other jobs such as animator/digital artist, graphic designer or set designer.
Artists may specialise in:
carving
craft work
painting
performance art
pottery or ceramics
textiles
sculpting
weaving.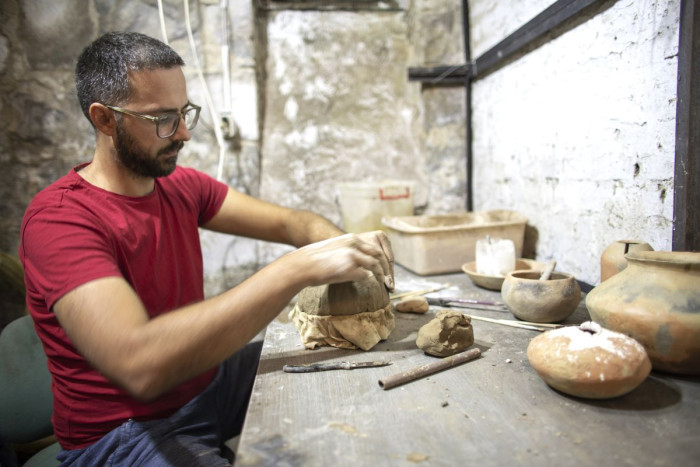 Last updated 27 November 2023