Pay
Telemarketers usually earn
Source: careers.govt.nz; Hays; and Seek, 2023.
Job opportunities
Chances of getting a job as a telemarketer are poor due to technology replacing jobs.
Pay
Pay for telemarketers varies depending on skills and experience.
Telemarketers usually earn $49,000 to $58,000 a year..
They may also receive commissions and bonuses.
Source: careers.govt.nz research, 2023; Hays, 'Salary Guide FY23/24', 2023; and Seek, 2023.
(This information is a guide only. Find out more about the sources of our pay information)
What you will do
Telemarketers may do some or all of the following:
take or make calls to sell goods and services to customers
explain the product or service they are promoting to customers
persuade customers to upgrade their existing service
raise funds for charity
ask people to pay their bills
keep and update records of sales and customers
make appointments for sales representatives
follow up on telephone messages left by customers
gather information about customers and conduct polls or surveys.
Skills and knowledge
Telemarketers need to have:
knowledge of the companies, products or services they call people about
customer service and sales techniques
the ability to explain technical details clearly
the ability to solve problems and make decisions quickly
a good telephone manner.
Working conditions
Telemarketers:
usually work flexible hours, which may include weekends or evenings
work in call centres and offices, and may work from home.
What's the job really like?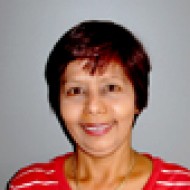 Great job for talkers
"I like talking to people, full stop," laughs Thava Guy, a customer service representative for a telephone call centre.
"I work in inbound and outbound calling, which gives me a nice variety of work. I either answer incoming calls for one of our many clients or make outbound calls to members of the public to try and sell them a client's product or service."
Challenging but rewarding work
"It can be a real challenge trying to sell a product and reach sales targets. It sometimes feels like I'm trying to sell myself. But it's always rewarding when I know I've sold the product by the way a customer responds to me and my questions. And some of the people I talk to are lovely."
Systematic procedures help
Apart from the opportunity to talk to so many people on a daily basis, Thava finds the set procedures in her work very satisfying. "I've always liked procedures and a systematic working environment. We are given a lot of guidance and ongoing training to improve our work, and we are always setting targets and goals to keep us motivated and on the ball."
Entry requirements
There are no specific requirements to become a telemarketer. However, you need to have a good standard of spoken and written English.
Telemarketers are trained on the job.
A free training course in contact centre skills is available for people who are out of work. It's funded by the Ministry of Social Development and includes support with devices, access, job hunting and interviews.
Find out more from the Customer Contact Network New Zealand (CCNNZ) website.
Secondary education
There are no specific secondary education requirements to become a telemarketer. However, NCEA Level 1 English is useful.
Personal requirements
Telemarketers need to be:
good listeners and communicators
good at customer service
tolerant, tactful, and patient
confident and persuasive
motivated
resilient and able to cope with rejection
able to manage their time well.
Useful experience
Useful experience for telemarketers includes:
sales experience
customer service
work that involves helping or motivating people.
Find out more about training
Marketing Association of New Zealand

(09) 361 7760 - contactus@marketing.org.nz - www.marketing.org.nz

Ignite Colleges

 0800 200 345 - https://ignitecolleges.ac.nz
Check out related courses
What are the chances of getting a job?
Vacancies for telemarketers dropping
Vacancies for telemarketers have been falling since 2010. According to the Ministry of Business, Innovation and Employment, the number of telemarketer vacancies fell by 21% between 2017 and 2018.
This is due to increased use of:
overseas call centres rather than local telemarketers, because of cheaper costs
chatbots (software that can call or chat online with people) instead of people to make calls
social media marketing, which is more appealing to customers than receiving calls.
According to the Census, 642 telemarketers worked in New Zealand in 2018.
Types of employers varied
Telemarketers can work for:
research firms
charity organisations
large private organisations
government departments.
Some experienced telemarketers are self-employed and work on contract.
Sources
Contact Centre Institute of New Zealand, 'Contact Centre Overview 2017', 2018, (www.ccinz.org.nz).
Frazzetto, A, 'Bots and AI Continue their March Toward Call Centre Obliteration', 4 January 2018, (www.cio.com)
Hays, 'Hays Salary Guide 2017', 2018, (www.hays.net.nz).
Hays, 'Will Your Skills Be in Demand for 2018?', January 2018, (www.hays.net.nz).
Iles, J, 'Tech Company to Open Branch in Auckland Adding Up to 140 Jobs', 18 May 2017, (www.stuff.co.nz).
Johnson, D, 'Find Out if a Robot Will Take Your Job', 19 April 2017, (www.time.com).
Lew, KP, 'Kiwi Startup Spotlight: Why This Will be the Year Chatbots Take on Customer Service', 2 February 2018, (www.bizedge.co.nz).
Ministry of Business, Innovation and Employment, 'Annual Percentage Change in Advertised Job Vacancies – March 2017 to March 2018 Quarters', April 2018, (www.mbie.govt.nz).
Ministry of Business, Innovation and Employment, 'Occupation Outlook: Contact Centre Workers', 2017, (www.mbie.govt.nz).
Mitchell, P, 'Fairfax Brings Manila Call Centre Back to Palmerston North', 19 June 2017, (www.stuff.co.nz).
NZ Herald, 'Orcon to Close Manila Call Centre, Re-establish in New Zealand,' 13 November 2017, (www.nzherald.co.nz).
Shaw, R, 'Aussies Still Prefer People to Chatbots', 7 July 2017, (www.itwire.com).
Stats NZ, '2018 Census Data,' 2019.
(This information is a guide only. Find out more about the sources of our job opportunities information)
Progression and specialisations
Telemarketers may progress to become market research analysts or sales representatives, or move into management roles.
Telemarketers can specialise in the role of:
Appointment Setter

Appointment setters books appointments for leads (people who have shown interest in a company's goods and services) to meet with sales representatives.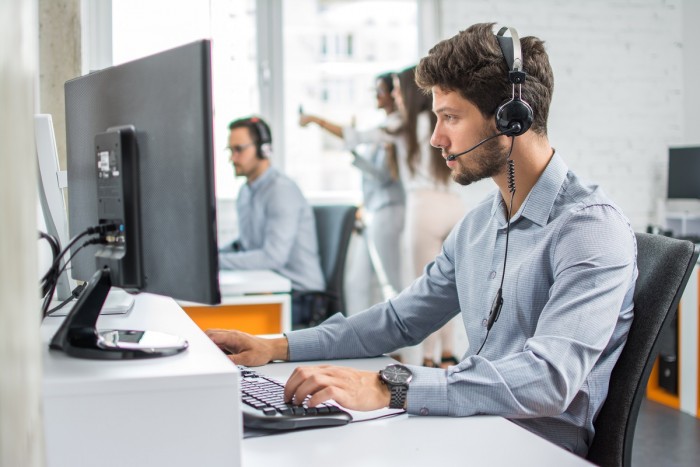 Last updated 24 July 2023