Meteorologist
Matapae Huarere
Alternative titles for this job
Meteorologists study the physics and dynamics of the atmosphere to increase understanding of weather and climate, and to help them forecast weather patterns and long-term climate trends.
Pay
New meteorologists usually earn
Meteorologists with experience usually earn
Source: Victoria University of Wellington and MetService, 2017.
Job opportunities
Chances of getting a job as a meteorologist are good because even though the occupation is very small, competition for jobs is relatively low.
Pay
Pay for meteorologists varies depending on experience, and where they work.
Pay at MetService
At MetService, where most meteorologists work, pay starts at $40,000 a year, and can go up to $110,000. Meteorologists at MetService also earn extra allowances for doing night and weekend shifts.
Pay at research institutions
At research institutions, pay usually starts at about $50,000 and goes up to $100,000 or more.
Pay at universities
At universities, pay usually starts at about $70,000 and goes up to $125,000. Professors with several years' experience may earn up to $165,000.
Sources: School of Geography, Environment and Earth Sciences, Victoria University of Wellington; and MetService, 2017. 
(This information is a guide only. Find out more about the sources of our pay information)
What you will do
Meteorologists may do some or all of the following:
monitor and study weather systems and atmospheric patterns using satellites and radars
predict weather conditions and climate trends, based on their study of this information, and use of computer forecasting models
prepare weather maps and forecasts for the media, and shipping and airline companies
design experiments and equipment to measure air quality and composition, ozone, greenhouse gases and pollution
be involved in public awareness programmes about the weather
supervise the work of technical officers, or teach and supervise students at universities
write up results of experiments and publish work in scientific journals.
Skills and knowledge
Meteorologists need to have knowledge of:
atmospheric physics, chemistry, meteorology, physical geography and maths to understand weather, cloud systems, and past and present climates
what affects the weather in certain regions
how to perform experiments and operate scientific equipment.
Working conditions
Meteorologists:
usually work eight-hour shifts at MetService 
usually work regular business hours at universities or research institutes, but may work longer hours when out in the field or doing experiments
mostly work in laboratories and offices, but may work outdoors when carrying out fieldwork
may travel nationally and overseas to do research, attend conferences or collaborate with other scientists.
What's the job really like?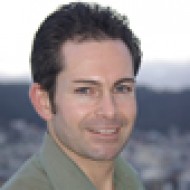 Peter Little - Meteorologist
From the age of 11, Peter Little wanted to be a meteorologist.
"When I was at intermediate school, we did a small project on weather so I pestered my parents to buy me a thermometer and a rain gauge, and started taking readings at home."
A varied career at MetService
Peter went on to complete a Masters in meteorology, then started his career at MetService.
"I've spent about two years working in three of MetService's specialist areas – aviation, where the focus is often on weather that affects visibility, such as fog; marine, where you concentrate on wind; and public [for media such as TV] forecasting where you're focusing on temperature and rainfall."
Getting an accurate forecast can be challenging
Peter comments that being a meteorologist can be challenging. "On days with very strong winds, or lots of change, there's a lot more work to do within the same short time frame. There's also the challenge of getting your forecasts right.
"We spend a lot of time trying to improve. As well as the daily quality-checking sessions, we look back at times when the weather was difficult to predict, and try to learn from experience.
"Even though there's some ribbing from people about weather forecasting, I guess they all think it's an interesting job – and they're right!"
What's hot
Being able to gather data and make predictions about the weather.
The opportunity to get into the research side of meteorology and do fieldwork.
What's not
Working in shifts, which can begin as early as 6am, or end as late as midnight.
Getting the blame for inaccurate weather forecasting.
Entry requirements
Requirements for meteorologists
To become a trainee meteorologist at MetService, you need to have at least a Bachelor of Science in maths or physics. Other majors, such as geophysics, are considered provided there is enough maths and physics included.
Requirements for researchers in meteorology
To do research in meteorology or climatology at universities or research organisations, you usually need a Masters or Doctorate in physics, chemistry, maths, geography, meteorology or a related area like atmospheric physics.
Secondary education
A tertiary entrance qualification is required to enter further training. Useful subjects include NCEA Level 3 physics, chemistry, maths, geography and English. 
Personal requirements
Meteorologists need to be:
good at problem solving and planning
good at communicating
good at writing, to prepare reports and research papers
enquiring and observant
persistent, patient and motivated
organised
able to work to tight schedules
able to work well in a team.
It is also helpful if they enjoy working outdoors.
Meteorologists working in research need to have good investigative and analytical skills.
Useful experience
Useful experience for meteorologists includes:
practical work experience in the environment, physical science or geography
weather-related interests such as surfing, gliding, flying, skiing, tramping, diving and fishing.
Find out more about training
MetService

(04) 470 0700  - enquiries@metservice.com - www.metservice.com

National Institute of Water and Atmospheric Research (NIWA)

0800 746 464 - enquiries@niwa.co.nz - www.niwa.co.nz
Check out related courses
What are the chances of getting a job?
Traineeship at MetService the way to become a weather forecaster
Your best chance of getting a weather-forecasting job is through the traineeship programme run by MetService, which recruits and trains people with graduate or postgraduate degrees in maths or physics.
Although weather forecasting is a small occupation, competition for traineeships is not very strong, as the number of maths and physics graduates is low. You can increase your chances of getting into the programme with top grades in both subjects and demonstrating a passion for meteorology. 
Few vacancies in teaching and broadcasting
Openings for meteorologists in broadcasting (giving weather reports) are rare, as professional presenters rather than meteorologists often fill these positions.
Teaching opportunities are also limited, as Victoria University of Wellington is the only university offering meteorology qualifications.
MetService and Crown research institutes main employers
Most meteorologists work for MetService, and Crown research institutes such as the National Institute of Water and Atmospheric Research (NIWA).
A small number may be employed by:
government bodies such as the Civil Aviation Authority
research consultancies 
ministries, such as Ministry for the Environment
local authorities, such as regional and city councils, and state-owned enterprises such as Meridian Energy
universities.
Sources
Renwick, J, associate professor of physical geography, School of Geography, Environment and Earth Sciences, Victoria University of Wellington, Careers New Zealand interview, March 2017.
Webster, C, manager, meteorological advice and training, MetService, Careers New Zealand interview, March 2017.
(This information is a guide only. Find out more about the sources of our job opportunities information)
Progression and specialisations
Meteorologists at MetService may progress to work in:
severe weather forecasting
management positions such as project or team leader
training roles
computer modelling
marketing and consulting.
Meteorologists working as researchers can progress to permanent research scientist positions and senior research scientist or managerial roles. They may also work as policy analysts.
Meteorologists may also specialise as climatologists, who study ozone and air quality, greenhouse gas emissions, weather hazards and agricultural productivity, and renewable energy.
Last updated 17 October 2018