Print Finisher
Kaiwhakatau Tānga
Alternative titles for this job
Print finishers bind, finish and repair books and other publications by hand or by machine.
Pay
Senior print finishers with more than five years' experience usually earn
Source: PrintNZ, 'PrintNZ Industry Report', 2017.
Job opportunities
Chances of getting a job as a print finisher are good due to fewer people doing apprenticeships and increasing demand for specialised print finishing.
Pay
Pay for print finishers varies depending on experience.
Apprentices usually start on the minimum wage, with pay increasing as they gain skills and complete unit standards.
Senior print finishers with more than five years' experience can earn $50,000 to $65,000.
Source: PrintNZ, 'PrintNZ Industry Report', 2017.
(This information is a guide only. Find out more about the sources of our pay information)
What you will do
Print finishers may do some or all of the following:
check print finishing specifications such as size, shape and binding
fold, perforate, glue and stack paper by machine and by hand
set up and operate binding and finishing equipment, and paper guillotines
operate equipment to insert printed material into newspapers, magazines and envelopes
repair old or damaged books
collate, stitch and bind products
meet with clients to discuss their requirements.
Skills and knowledge
Print finishers need to have knowledge of:
printing and bookbinding methods
different paper types and sizes, glues and inks
how to bind and emboss books, if doing this by hand.
Working conditions
Print finishers:
sometimes do shift work, which may include evenings and weekends. They may have to work overtime to meet deadlines
work in workshops, printing companies, binderies and publishing houses, where conditions may be noisy.
What's the job really like?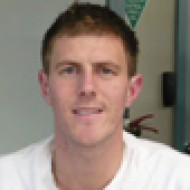 Daniel Burns
Print Finisher
Daniel worked his way up through the ranks
In just a few years, print finisher Daniel Burns went from being the guy who emptied the rubbish bins to one of New Zealand's top printing apprentices.
"I started with the Rainbow Print Group as a factory hand after leaving school, but after about a year here, I told my employer I really wanted to do an apprenticeship. They were keen for it, so it was all go."
Daniel's apprenticeship took about three years, and in 2010 he was named the top binding and finishing apprentice of the year.
Finding pride and passion in printing
"Going from emptying bins to what I'm doing now is pretty amazing," he says. "Over the years I've grown passionate about printing. You have to have good practical skills, and be able to use a range of machinery, but you also have to be someone who can solve problems quickly, like dealing with machinery breakdowns."
Now Daniel wants to pass his passion on to others.
"I really want to develop my skills and knowledge further, and then pass this on to others learning the trade. It's just so satisfying when you see your work going out the door, and you see the finished product out in public."
Entry requirements
Most people find a job at a printing company as an assistant and then start an apprenticeship.
Secondary education
A minimum of three years of secondary education is recommended. Useful subjects include English, maths, processing technologies, and design and visual communication.
Personal requirements
Print finishers need to be:
skilled at operating machines
accurate, with an eye for detail
good at solving problems
good at communicating
safety-conscious.
Useful experience
Useful experience for print finishers includes:
any experience in the printing trade, such as work as a bindery assistant
operating machinery
any type of craft work using hand tools
work involving repair or restoration of items such as pictures or furniture.
Find out more about training
Competenz

0800 526 1800 - info@competenz.org.nz - www.competenz.org.nz
Check out related courses
What are the chances of getting a job?
Opportunities good for those wanting to take up a print finishing apprenticeship
Job opportunities for print finishers are good, with print finishing the second largest occupation in the print industry. 
A decline in printing over the last 10 years saw fewer people seeking apprenticeships in the field. However, demand for print finishers to work on packaging and signage, brochures, product labels for consumer goods, and personalised marketing campaigns and books, has risen.
As a result, opportunities are good for those wanting to do a print finishing apprenticeship, and demand is strong for qualified print finishers.
According to the Census, 669 print finishers worked in New Zealand in 2018.
Print finishing becoming more specialised
Print finishers' work has become more specialised because designers and marketers are requesting a growing range of finishing techniques such as embossing, foiling, folding and binding.
Range of skills increase chances of securing a print finishing apprenticeship
You can increase your chances of getting a print finishing apprenticeship by:
showing an eye for detail
being good at working with, and fixing machinery
having good literacy and numeracy skills
being good at solving problems
having strong communication skills.
Types of employers varied
Print finishers may work for:
commercial printing companies
newspaper publishers
small hand bookbinding and repair businesses
specialist print finishing companies.
Sources
Cobb, R, general manager, PrintNZ, Careers New Zealand interview, May 2017.
Infometrics Limited, 'NZ Printing Industry Review 2015', 2016.
Ministry of Business, Innovation and Employment, '2006-2014 Occupation Data' (prepared for Careers New Zealand), 2015.
Stats NZ, '2018 Census Data', 2019.
(This information is a guide only. Find out more about the sources of our job opportunities information)
Progression and specialisations
Print finishers may move into supervisory or management positions, or into other related occupations such as printer.
They may also specialise in bookbinding. Hand bookbinders usually work on smaller or specialty print runs (between one and 1,500 copies), while machine bookbinders work on larger commercial runs.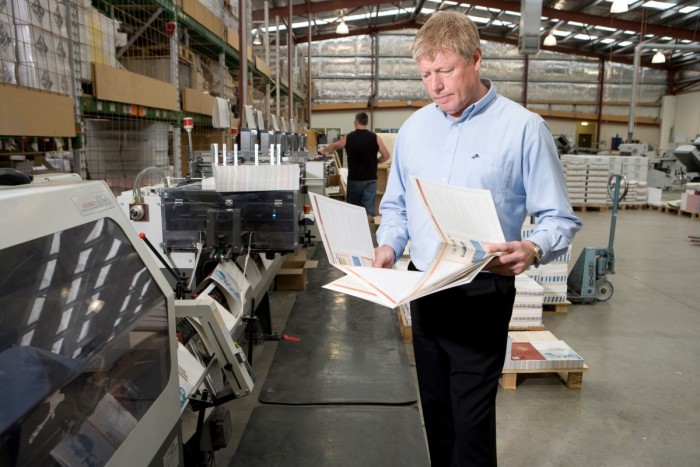 Last updated 4 April 2023