Pay
Qualified pharmacy technicians usually earn
Job opportunities
Chances of getting a job as a pharmacy technician are good due to a shortage of workers.
Pay
Pay for pharmacy technicians varies depending on experience.
Qualified pharmacy technicians usually earn between $52,000 and $60,000.
Pharmacy technicians who take on additional responsibilities can earn up to $80,000.
Sources: Auckland Region DHBs/PSA, 'Allied, Public Health and Technical Multi-employer Collective Agreement, expires 30 June 2023'.  
(This information is a guide only. Find out more about the sources of our pay information)
What you will do
Pharmacy technicians may do some or all of the following:
receive prescriptions
prepare and mix medicines under the supervision of pharmacists
pack and label medicines
issue, deliver and keep records of completed prescriptions
maintain stock levels
help in the day-to-day running of the pharmacy
organise and repack bulk supplies into smaller containers for hospital wards and departments
deliver medicines to hospital wards.
Skills and knowledge
Pharmacy technicians need to have knowledge of:
medicines and the laws controlling their distribution
hazardous substances and how to handle them
first aid
the human body and how it is affected by different medicines.
Working conditions
Pharmacy technicians:
usually work regular business hours
work in pharmacies/chemists and hospitals.
What's the job really like?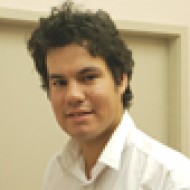 Jaron Otene
Pharmacy Technician
What is your main role?
"We have a system for any patient receiving multiple medications – it's called blister packs. I make them up into weekly or monthly packs, and the final check is done by the pharmacist before they are given out to customers."
Is working in a retail pharmacy pressured?
"It can be stressful getting everything done in the pharmacy, especially around Christmas and the statutory holidays, but it helps that our team all get on very well together."
What do you find most satisfying?
"I particularly enjoy helping people. I make deliveries of medications to the elderly people in the area – something I've done since I began working at the pharmacy. It's a community thing.
"One morning I did a delivery of medication to an elderly man. I was there in just the nick of time to catch him before he fainted. I rang the ambulance and got him into a comfortable position. When he was out of hospital he came into the pharmacy to thank me."
Jaron Otene is of Taranaki iwi descent.
Entry requirements
To become a pharmacy technician and do basic dispensary work only you need to have a New Zealand Certificate in Pharmacy – Pharmacy Technician (Level 4).
You also need to hold a current first aid certificate.
To become a fully qualified pharmacy technician you need to have a New Zealand Certificate in Pharmacy – Pharmacy Technician (Level 5).
Secondary education
NCEA Level 2 is required to enter tertiary training. Useful subjects include English and maths.
Additional requirements for specialist roles:
To become a specialist technician you need to be working as a pharmacist technician and complete a New Zealand Certificate in Pharmacy – Specialist Technician (Level 6) through Manukau Institute of Technology.
Personal requirements
Pharmacy technicians need to be:
good communicators, friendly, patient and helpful 
organised, responsible and careful
able to work within a professional code of ethics and keep information private
accurate and observant, with an eye for detail
good at maths.
Useful experience
Useful experience for pharmacy technicians includes working as a pharmacy assistant, or other health or laboratory work.
Physical requirements
Pharmacy technicians need to have good eyesight (with or without corrective lenses).
Find out more about training
Pharmaceutical Society of New Zealand

(04) 802 0030 - p.society@psnz.org.nz - www.psnz.org.nz
Check out related courses
What are the chances of getting a job?
Demand for pharmacy technicians is growing because:
an ageing population which means an increased demand for health care of all types
turnover is high as pharmacy technicians often move into careers in community health or in sales for drug companies
pharmacy technicians are taking on some tasks that used to be performed by pharmacists.
According to the Census, 2,418 pharmacy technicians worked in New Zealand in 2018.
Starting as a pharmacy assistant is a good way into the job
Most pharmacy technicians start off as sales assistants in pharmacies before starting pharmacy technician training.
Most pharmacy technicians work at community pharmacies
Most pharmacy technicians work at community pharmacies. A smaller number work in public hospital pharmacies, and a few work in wholesale sales, or manufacturing and research.
Sources
Ministry of Health, 'Pharmacy Action Plan 2016-2020', May 2016, (www.health.govt.nz).
Neyland, K, membership and events coordinator, Pharmacy Guild of New Zealand, Careers New Zealand interview, May 2017, (www.pgnz.org.nz).
Pharmaceutical Society of New Zealand Inc website, accessed May 2017, (www.psnz.govt.nz).
Pharmacy Council of New Zealand, 'Workforce Demographics', 30 June 2016, (www.pharmacycouncil.org.nz).
Stats NZ, '2018 Census Data', 2019.
(This information is a guide only. Find out more about the sources of our job opportunities information)
Progression and specialisations
Pharmacy technicians may progress to senior positions with further training.
Pharmacy technicians can specialise as a:
Specialist technician

Specialist technicians check that pharmacies comply with legislation, train technicians, manufacture medications, manage dispensaries and do industrial research.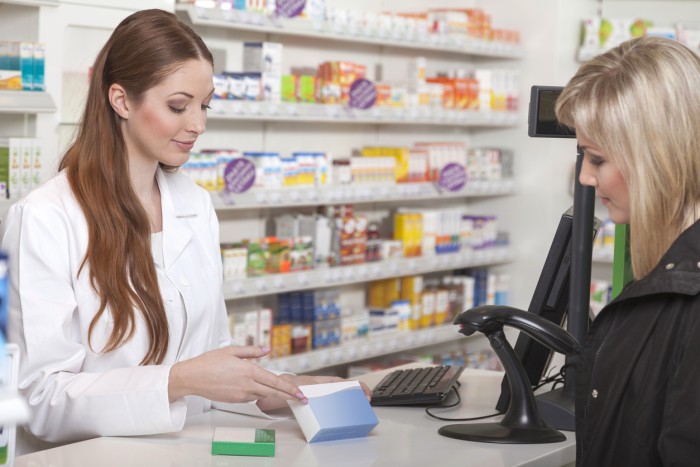 Last updated 4 April 2023