Barrister
Rōia Kōti
Alternative titles for this job
Barristers give legal advice and appear on behalf of clients in civil, family and criminal cases in courts and tribunals.
Pay
The median salary for solicitors with less than a year's experience is
The median salary for solicitors with over five year's experience is
Job opportunities
Chances of getting a job as a barrister are average due to decreasing job numbers and high competition for positions.
Pay
Pay for barristers varies depending on their experience, the organisation they work for, and the region they work in. For barristers with:
less than one year's experience, the median salary is $63,000 a year.
two years' experience, the median salary is $72,000 a year.
three years' experience, the median salary is $80,000 a year.
four years' experience, the median salary is $95,000 a year.
five or more years' experience, the median salary is $131,000 a year.
They may also receive benefits such as bonuses and allowances.
Source: Aotearoa Legal Workers' Union (ALWU), 'New Zealand Legal Industry Employment Report 2022-2023', 2023
(This information is a guide only. Find out more about the sources of our pay information)
What you will do
Barristers may do some or all of the following:
give legal advice to solicitors and solicitors' clients
give legal opinions 
prepare and conduct civil, criminal and family cases in court
prepare and present cases to tribunals and committees.
Skills and knowledge
Barristers need to have:
knowledge of New Zealand laws and the legal system
knowledge of courthouse procedure
ability to present evidence in court
legal research skills.
Working conditions
Barristers:
usually work regular business hours, but may need to work evenings and weekends doing research
work in offices and courts
may travel to attend court, talk to witnesses or view scenes relevant to a case.
What's the job really like?
Lawyer video
Samara Wakefield taliks about being a lawyer – 2.43 mins
Samara Wakefield: I will tell you, being a lawyer is not anything like 'Suits'. You don't just fall into it because you found a suitcase of money. But there are aspects of it that are actually true.

My name is Samara Wakefield and I am a lawyer at a litigation firm in Auckland.

It's off to court I go.

A brief description of what I do - helping clients resolve disputes in court. So today what my day looks like is I'll be researching and finalising some documents and then I'll be heading to court this afternoon.

A career in law requires a law degree, which is a lot of reading, a lot of reading, a lot of reading. And if you wanna be a practising lawyer, you also have to go to something called 'profs'.

After university, I was adamant I didn't want to be a lawyer. I was, I was done. I did profs and I loved it. I loved it so much and I knew I wanted to be a lawyer, so I flipped. Flipped, totally flipped the script and went into law.

Time for court. I need to carry this briefcase because there's so many documents that we need to take up to court; pens, pieces of paper to write notes and post-it notes. You can't forget post-it notes. These robes are tradition to wear in the high court and for admission ceremonies. In the district court you don't need to wear them. But in the high court, definitely.

The difference between a high court and a district court is that the district court is usually the first place that matters go. And then they come to the high court. But if they're really serious, the high court comes first.

This is the Auckland High Court. Over there is the newer part. Over here is the more exciting one. This is courtroom 1, and inside they had a trap door where they used to go down and get the defendants from. It's so exciting.

I chose my career in law because my career advisor told me about it, to be frank. I didn't know what I wanted to do, so I went to my careers advisor and said, "please help". And she said, "Okay, let's look at your papers. What are you doing? It's very English heavy". I took English, geography, history, drama. And she said, "How about a law and English degree?"

And then here I am. I have a lot of advice that I could give, but I think the one piece that I would give to anyone considering a career in law: take your time. This is not a career that you kind of just fall into and then it just takes care of itself. You really have to take steps and be active throughout the whole time. It's really hard to stay committed to something you're not interested in. Really think about what it is about the law that you like and whether you can persevere with it. And once you can, you'll just soar.

Entry requirements
To become a barrister you need to: 
complete a Bachelor of Laws degree (LLB)
complete a Professional Legal Studies Course
get a completion certificate from the New Zealand Council of Legal Education
get a certificate of character from the Law Society
be admitted to the roll of Barristers and Solicitors of the High Court of New Zealand
hold a current practising certificate issued by the Law Society.
Secondary education
A tertiary entrance qualification is required to enter further training. Useful subjects include English, history and classical studies, social studies and te reo Māori.
Personal requirements
Barristers need to be:
analytical
persuasive
able to think on their feet
good at working under pressure
confident
ethical, responsible and able to keep information private
good at public speaking.
Useful experience
Useful experience for barristers includes:
general legal work
solicitor work
public speaking.
Registration
Barristers need to be registered with the New Zealand Law Society and hold a current practising certificate.
Find out more about training
New Zealand Law Society

(04) 472 7837 - inquiries@lawsociety.org.nz - www.lawsociety.org.nz
Check out related courses
What are the chances of getting a job?
Strong competition for barrister jobs
Competition for barrister positions is high due to a decreasing number of jobs.
Your chances of securing work are best if you:
have at least five years of experience as a solicitor
look for work in the main cities of Auckland and Wellington.
According to the Census, 1,116 barristers worked in New Zealand in 2018.
Retirement may increase opportunities
The barrister workforce is ageing, with more than half of barristers over 45 years old. More vacancies may arise as they retire.
Small range of employers
Most barristers start out as junior barristers working for a senior barrister at a law firm. Once they gain experience they usually become self-employed.
Sources
Adlam, G, 'Robots Could Replace Lawyers, claims Massey Researcher', 23 June 2016, (www.lawsociety.org.nz).
Adlam, G, 'Similarities Between New Zealand and Australian Solicitor Demographics', 20 July 2017, (www.lawsociety.org.nz).
Bolza, M, 'Robots Replacing Lawyers a Near Certainty', 22 February 2016, (www.nzlawyermagazine.co.nz).
The Law Foundation, 'Research Reveals Changes are Needed to Retain Young Lawyers in this Profession', June 2016, (www.lawfoundation.org.nz).
New Zealand Law Society, 'Artificial Intelligence and the Law', 20 January 2017, (www.lawsociety.org.nz).
New Zealand Law Society, 'Snapshot of the Profession 2016', 04 May 2016, (www.lawsociety.org.nz).
Robert Walters, 'Global Salary Survey', 2017, (www.robertwalters.co.nz).
Stats NZ, '2018 Census Data', 2019.
(This information is a guide only. Find out more about the sources of our job opportunities information)
Progression and specialisations
Barristers usually progress to set up their own practice.
Barristers may specialise in an area of law such as:
family law
criminal law
environmental law
commercial law
human rights.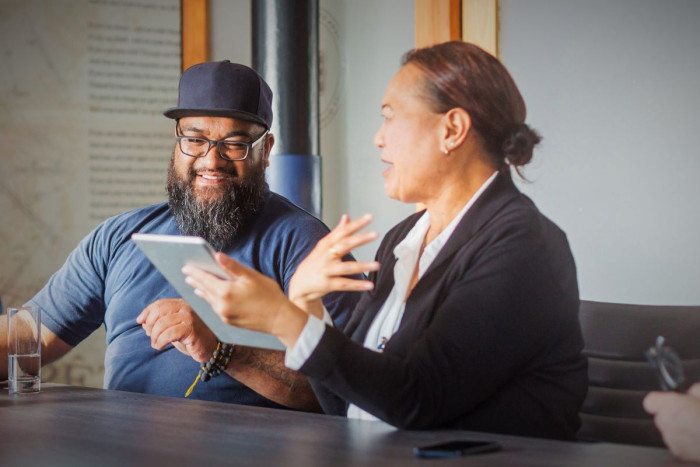 Last updated 24 July 2023