Energy/​Carbon Auditor
Kaitātari Pūngao/​Waro
Alternative titles for this job
Energy/carbon auditors assess the amount of energy used and carbon produced by organisations. They also recommend ways to increase energy efficiency.
Pay
Energy/carbon auditors with up to five years' experience usually earn
Energy/carbon auditors with five or more years' experience usually earn
Job opportunities
Chances of getting a job as an energy/carbon auditor are average due to stable numbers of people in the role.
Pay
Pay for energy/carbon auditors varies depending on qualifications and experience.
Energy/carbon auditors with up to five years' experience usually earn between $60,000 and $80,000 a year.
Energy/carbon auditors with five or more years' experience and accreditation can earn from $80,000 to $200,000.
Source: Energy Management Association of New Zealand (EMANZ), 2018.
(This information is a guide only. Find out more about the sources of our pay information)
What you will do
Energy/carbon auditors may do some or all of the following:
inspect buildings and carry out energy surveys/audits
ensure accurate records are kept and energy monitoring data is collected regularly
develop methods to reduce energy use at businesses and organisations, and help put these methods into practice
set up procedures to monitor and assess carbon emissions
develop methods to reduce carbon emissions
review the effectiveness of energy and carbon reduction measures and verify any savings made from these changes
write reports and present findings to clients
provide technical and practical advice, and offer training on energy efficiency
provide technical support to mechanical and electrical design engineers.
Skills and knowledge
Energy/carbon auditors need to have knowledge of:
energy management
renewable energy and energy storage technologies
technologies and techniques for reducing carbon emissions
how to measure energy use and carbon emissions of buildings and industrial processes
building services and controls such as centralised computer systems for heating, ventilation and air-conditioning
the energy market and pricing
legislation on energy efficiency and carbon reduction
how to manage projects.
Working conditions
Energy/carbon auditors:
usually work a 40-hour week, though they may work evenings or weekends when buildings are empty
spend most of their time either at their office or visiting worksites such as office buildings and factories
may travel locally, nationally and internationally to visit sites.
What's the job really like?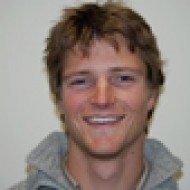 Adam Marsh
Energy Auditor
Energy auditor Adam Marsh investigates a building's energy use, and looks for ways to make it more efficient.
What's an energy audit?
"The audit process is about finding out how energy is used in a building as a whole, and finding ways to improve it. You're going to look at your biggest energy users first, such as the air-conditioning and lighting."
What happens after the audit?
"Once the audit's done, we compile the information and assess the best way to reduce energy use in the building. We then present our findings to the customer in a way that is easy to understand."
Why is this sort of work important?
"Energy consumption is becoming more of a concern and people are becoming more aware of how much energy they use and the environmental issues that surround it.
"New Zealand can be completely sustainable if it wants to. Obviously New Zealand has advantages, like having hydro and geothermal capabilities, and enough generation ability to cover the population, but to become the first country to be totally sustainable would really put New Zealand on the map."
Entry requirements
To become an energy/carbon auditor you need to have a tertiary qualification in one of the following:
building science
energy management
engineering (chemical,electrical,environmental,industrial,mechanical)
environmental management
quantity surveying.
According to the Energy Management Association of New Zealand (EMANZ), typical qualifications for energy/carbon auditors include:
New Zealand Certificate in Engineering (Level 4)
New Zealand Diploma in Engineering (Level 6).
Secondary education
A tertiary entrance qualification is required to enter further training. Useful subjects include chemistry, economics, maths and physics.
Personal requirements
Energy/carbon auditors need to be:
able to work to strict deadlines
well organised, with good planning skills
methodical with calculations and reporting
able to work well in a team
good written and verbal communicators.
Useful experience
Useful experience for energy/carbon auditors includes:
building and construction work
home energy assessment or insulation work
work involving accounting or economics
work servicing building systems such as heating and ventilation systems
work in factories.
Registration
Energy and carbon auditors can become accredited through the Energy Management Association of New Zealand (EMANZ). Auditor accreditation requires about five years of energy and carbon auditing experience.
Find out more about training
Energy Efficiency and Conservation Authority (EECA)

0800 358 676 - info@eeca.govt.nz - www.eeca.govt.nz

Carbon and Energy Professionals (CEP)

(04) 385 2839 - info@cep.org.nz - www.cep.org.nz
Check out related courses
What are the chances of getting a job?
Roles expected to increase for energy/carbon auditors
Opportunities for energy/carbon auditors are expected to grow due to:
government targets to reduce energy and carbon emissions 
the high cost of energy 
climate change.               
Good chances for qualified, experienced energy/carbon auditors 
Your chances of securing an entry-level job are best with relevant qualifications and work experience. However, finding work can be competitive as staff turnover is low and vacancies limited. 
Types of employers varied
Energy/carbon auditors may work for:
energy management businesses and organisations
city councils
companies that deliver specific services such as heating, ventilation, air-conditioning and lighting systems
large organisations that use a lot of energy, such as hospitals.
Energy/carbon auditors may also be self-employed.
Sources
Energy Efficiency and Conservation Authority website, accessed June 2018, (www.eeca.govt.nz).
Hopkins, M, Dr, chief executive officer, Energy Management Association of New Zealand, careers.govt.nz interview, June 2018.
Ministry of Business, Innovation and Employment, 'Unlocking our Energy Productivity and Renewable Potential, New Zealand Energy Efficiency and Conversation Strategy 2017-2022', June 2017, (www.mbie.govt.nz).
New Zealand Productivity Commission, 'Low-Emissions Economy Draft Report', April 2018, (www.productivity.govt.nz).
(This information is a guide only. Find out more about the sources of our job opportunities information)
Progression and specialisations
Energy/carbon auditors may progress to set up their own business, or move into management roles.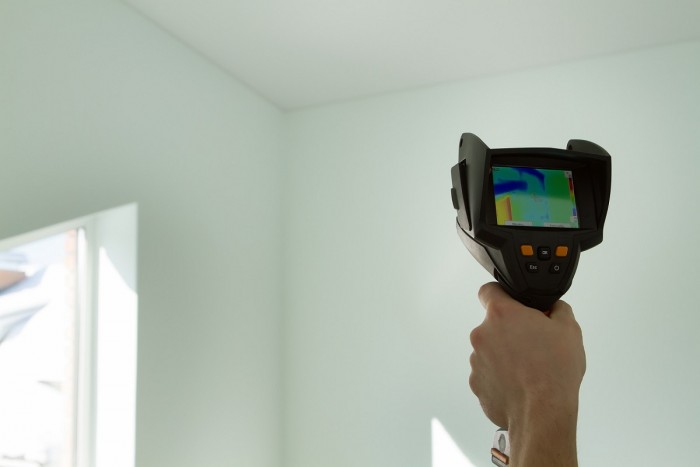 Last updated 20 June 2022