Building Insulator
Kaitauārai Whare
Alternative titles for this job
Building insulators install or apply special material to buildings or equipment to prevent or reduce heat, cold, air, sound or moisture loss.
Pay
New building insulators usually earn
Experienced building insulators usually earn
Source: careers.govt.nz research, 2019
Job opportunities
Chances of getting a job as a joiner are good due to a shortage of workers.
Pay
Pay for building insulators varies depending on experience, employer and region.
Building insulators in training can expect to earn between minimum wage and $24 an hour. 
Experienced building insulators usually earn between $23 and $30 an hour.
Experienced building insulators with additional responsibilities can earn more than this. 
Some building insulators are paid according to the amount of work they complete. They may earn:
a standard salary and a bonus for each square metre of insulation they install
a rate based on the amount of work they complete.
Those running their own business may earn more than this, but their income depends on the success of the business.  
Source: careers.govt.nz research, 2019.
(This information is a guide only. Find out more about the sources of our pay information)
What you will do
Building insulators may do some or all of the following:
advise clients on what insulation to use
erect scaffolding, trestles or ladders
install heat, sound or fireproofing insulation in ceilings and walls, and under floors
put draught sealant around doors and windows
install insulation around hot water cylinders
use equipment to inject loose fill or foam insulation
insulate vehicles and boats.
Skills and knowledge
Building insulators need to have:
knowledge of insulation materials and methods
the ability to read building plans.
Building insulators who are self-employed also need business skills.
Working conditions
Building insulators:
usually work regular office hours, but may have to work overtime, including evenings and weekends
work in buildings, including homes, factories, hospitals, offices and on construction sites
sometimes work in small enclosed areas such as ceiling spaces, under floors or in engine rooms and freezers, which may be noisy, hot, cold, dirty, dusty, and/or hazardous
travel to work sites.
What's the job really like?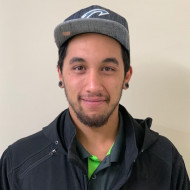 Kale Charteris
Building Insulator
Get ahead with a can-do attitude
"I'd been doing carpet laying and some trade experience can be helpful for getting into this job, but it's more about having good communications skills and the right attitude," says building insulator Kale Charteris.
The right attitude has earned Kale a team leader role after only 18 months in the job.
"You've got to be keen to work in underfloor and ceiling spaces, which are often dirty, and be flexible enough to get into tight spaces."
Earn more if you're careful and quick
"When I started I got put into different teams to see how others worked. The quicker and better you get the more you can earn, and there's no shortage of work.
"The job's got to be up to standard and everything done to government regulations. The biggest challenge is making sure when you're up in the ceiling you don't knock any electrical downlights or HRV systems."
A steady role with good training opportunities     
"Getting a building insulator job was a massive step up for me. I had the security of a full-time role."
Kale is optimistic about his future and says his company offers training opportunities. "There are sales roles and auditing roles, but I'm also keen on becoming a insulation contractor."  
Kale Charteris is of Ngā Puhi descent. 
Entry requirements
There are no specific requirements to become a building insulator as you gain skills on the job.
However, most employers prefer you to:
have a driver's licence
pass a drug test
agree to a pre-employment police check. 
Bigger companies usually run their own internal training programmes. The Insulation Association of New Zealand (IAONZ) runs a training programme for building insulators involving on-the-job training and theory. 
Secondary education
No specific secondary education is required for this job, but construction and mechanical technologies, and maths to at least NCEA Level 2 are useful.  
Year 11 and 12 learners can find out more about the construction industry, and gain relevant skills, by doing a National Certificate in Building, Construction and Allied Trades (Level 1 and 2) through the BConstructive programme.
For Year 11 to 13 learners, trades academies and the STAR and Gateway programmes are good ways to gain relevant experience and skills.
Personal requirements
Building insulators need to be:
reliable
able to use their initiative and display good judgement
able to work well with others
good at problem solving
accurate and able to do basic maths.
Useful experience
Useful experience for building insulators includes:
building industry work such as carpentry
general construction or building labouring work. 
Physical requirements
Building insulators need to be fit, healthy and strong as the work involves climbing and lifting. They also need to be able to work in confined spaces and at heights. 

Find out more about training
Insulation Association of New Zealand

membership@iaonz.co.nz - www.iaonz.co.nz
Check out related courses
What are the chances of getting a job?
Insulation subsidies and construction growth mean good demand for building insulators
Building insulators are in high demand due to:
the Warmer Kiwi Homes scheme, which funds subsidised insulation for New Zealanders on low incomes 
the Government's Healthy Homes standards, requiring all rental homes to meet new insulation standards by July 2021 
moderate growth in construction predicted to extend until at least the end of 2023, meaning more building insulation work
the Government's KiwiBuild programme, involving the building of quality affordable homes over the next decade.
However, like many building jobs, this role can be affected by economic conditions. A downturn in the economy can lower demand for building insulators.
According to the Census, 692 building insulators worked in New Zealand in 2018.
Insulation work often seasonal
Insulation work is mainly seasonal, with fewer opportunities during the colder months. However, the Government's Warmer Kiwi Homes scheme has increased demand for insulation work, and some larger companies employ building insulators for the whole year. 
New building insulators with a good attitude to work can quickly move into the pay range for experienced building insulators.
Increase your chances of getting hired
You can increase your chances of being hired as a building insulator if you have: 
a good attitude to work, good time management skills, and are willing to learn
completed a Gateway or pre-trade programme
the ability to use hand tools 
any trades experience.
Most building insulators work for private companies
Building insulators usually work for private insulation companies, which range from small businesses with only a few staff to ones that employ 100 people or more. 
Sources
BRANZ and Pacifecon, 'National Construction Pipeline Report 6', July 2018, (www.branz.co.nz).
Bruce, R, marketing manager, EnergySmart, careers.govt.nz interview, February 2019.
Energy Efficiency and Conservation Authority (EECA), 'EECA Welcomes Government Investment in Warmer Kiwi Homes', 17 May 2018, (www.eeca.govt.nz).
Smith, N, 'New Insulation and Smoke Alarm Requirements Finalised', 19 April 2016, (www.beehive.co.nz).
Stats NZ, '2018 Census Data', 2019.
(This information is a guide only. Find out more about the sources of our job opportunities information)
Progression and specialisations
Building insulators may progress to set up their own insulation business, or move into management, training, quality assurance or sales roles. 
Building insulators may specialise in installing products such as fibreglass or foam insulation.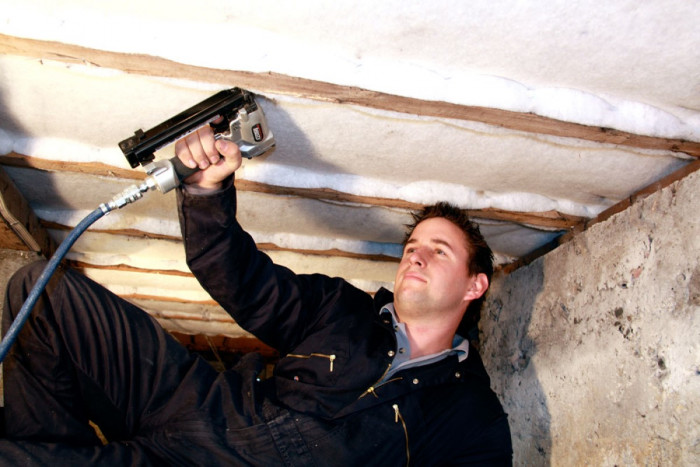 Last updated 3 April 2023